Summary
360 GSM Cotton Canvas
Fire Retardant - BS 7837 /Din 4102/B2 European Standards

Stove Hole Ready

MASSIVE 2m High Walk In Door

Higher Side Walls 120cm Giving Even More Living Room Space

Waterproofed, UV, Mould Resistant
Chunky Wooden Guy Rope Sliders
Thick 7MM Anti Rot Guy Ropes
Rip Stop PVC 540GSM Zipped In Ground Sheet

Heavy Duty Steel Groundsheet Pegs

Roll Up Sides
ZIG groundsheet (zipped in)
Black Mosquito Mesh On All Windows & Doors

Inner Attachments Ready

Complete With All Pegs, Poles, Ropes & Carry Sack

2 Year Warranty
Please note that this product is in high demand. In stock shipping and transit times are shown below.
Delivery & Returns
UK Standard Delivery on all tents over £150 is free. Delivery is typically within 1-3 days.
Guaranteed Next Day Delivery - Postponed due to Covid-19
European Shipping Large Order / Per Tent
By Road (3 – 10 Days) £59.99
By Air (2 – 4 Days) £174.99
We ship to:
| | | | |
| --- | --- | --- | --- |
| Belgium | Bulgaria | Croatia | Cyprus |
| Czech Republic | Finland | Austria | France |
| Germany | Iceland | Ireland | Italy |
| Netherlands | Norway | Poland | Portugal |
| Romania | Spain | Sweden | Switzerland |
USA & Canada Large Orders (Per Tent)
Air (2 – 7 days) £400
Worldwide shipping available
Please note that we ship worldwide. If you are unable to complete checkout, or your country is not shown above. Please do Contact us help@belltentvillage.co.uk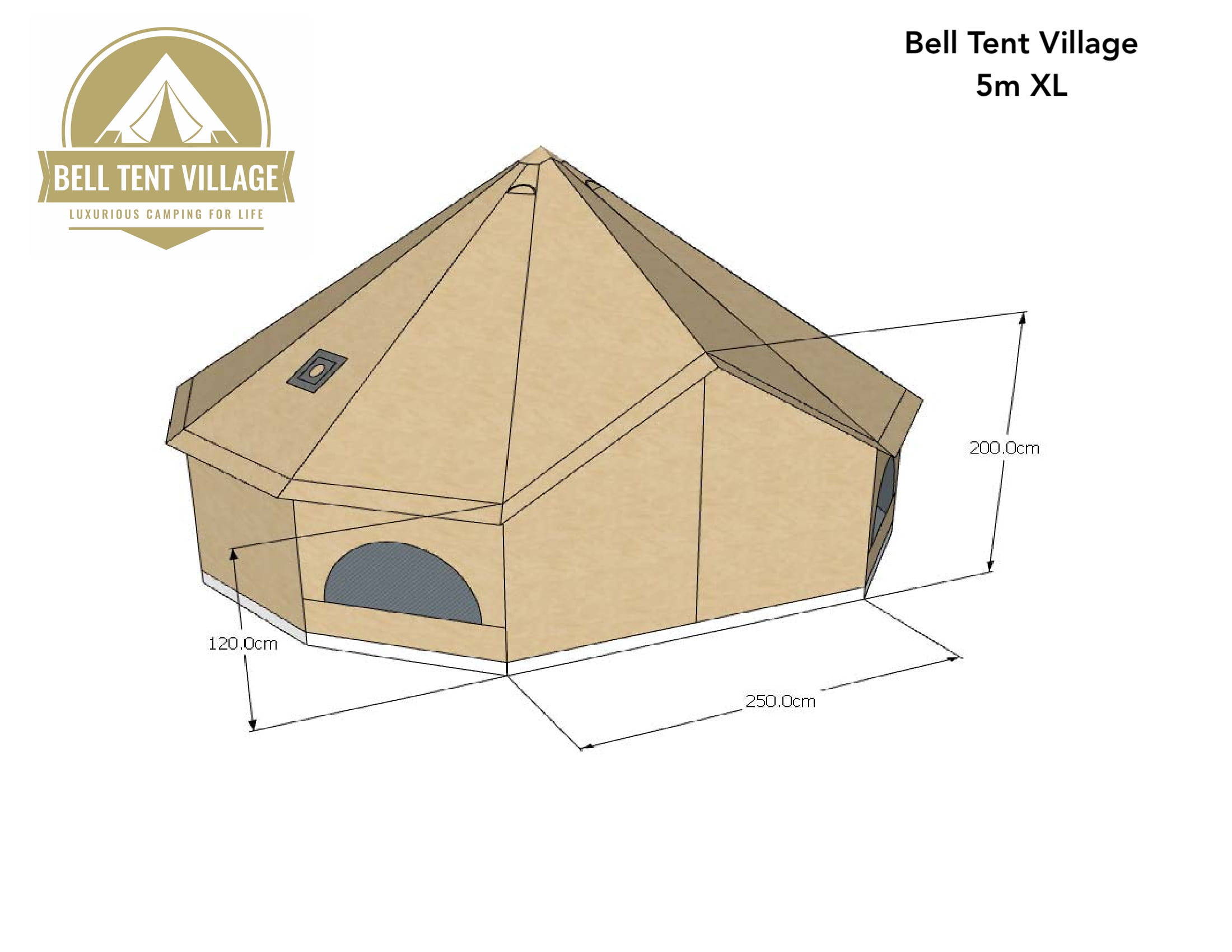 No more ducking and diving. The BTV-4 allows easy access thanks to a cleverly designed 2m high door.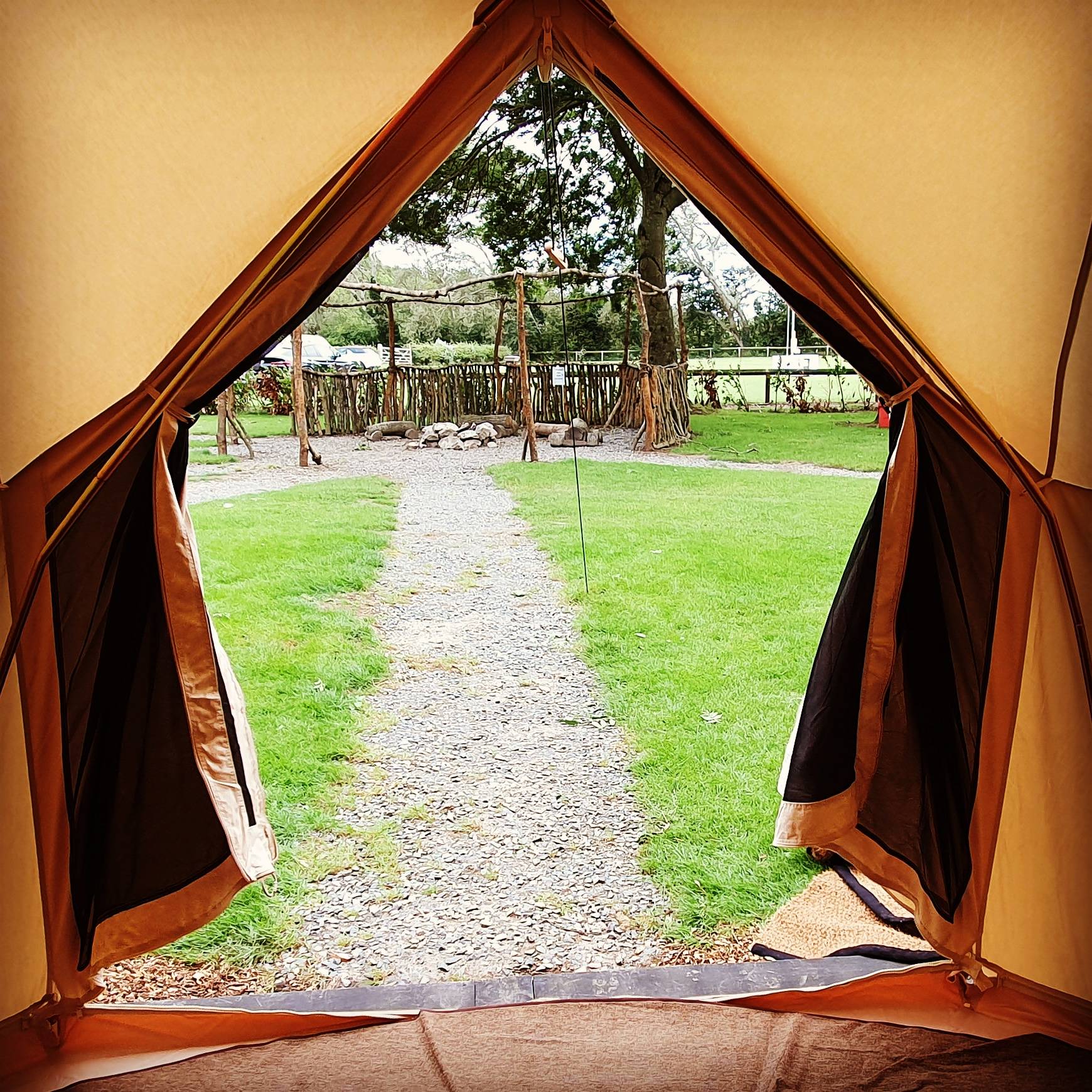 Nobody wants to feel cramped! That's why our NEW BTV-4 Bell Tent has an impressive 1.2m high sidewall. With increased head height, the BTV-4 almost doubles available space inside compared to a standard Bell Tent. Enjoy full height sofas and a headboard from here on!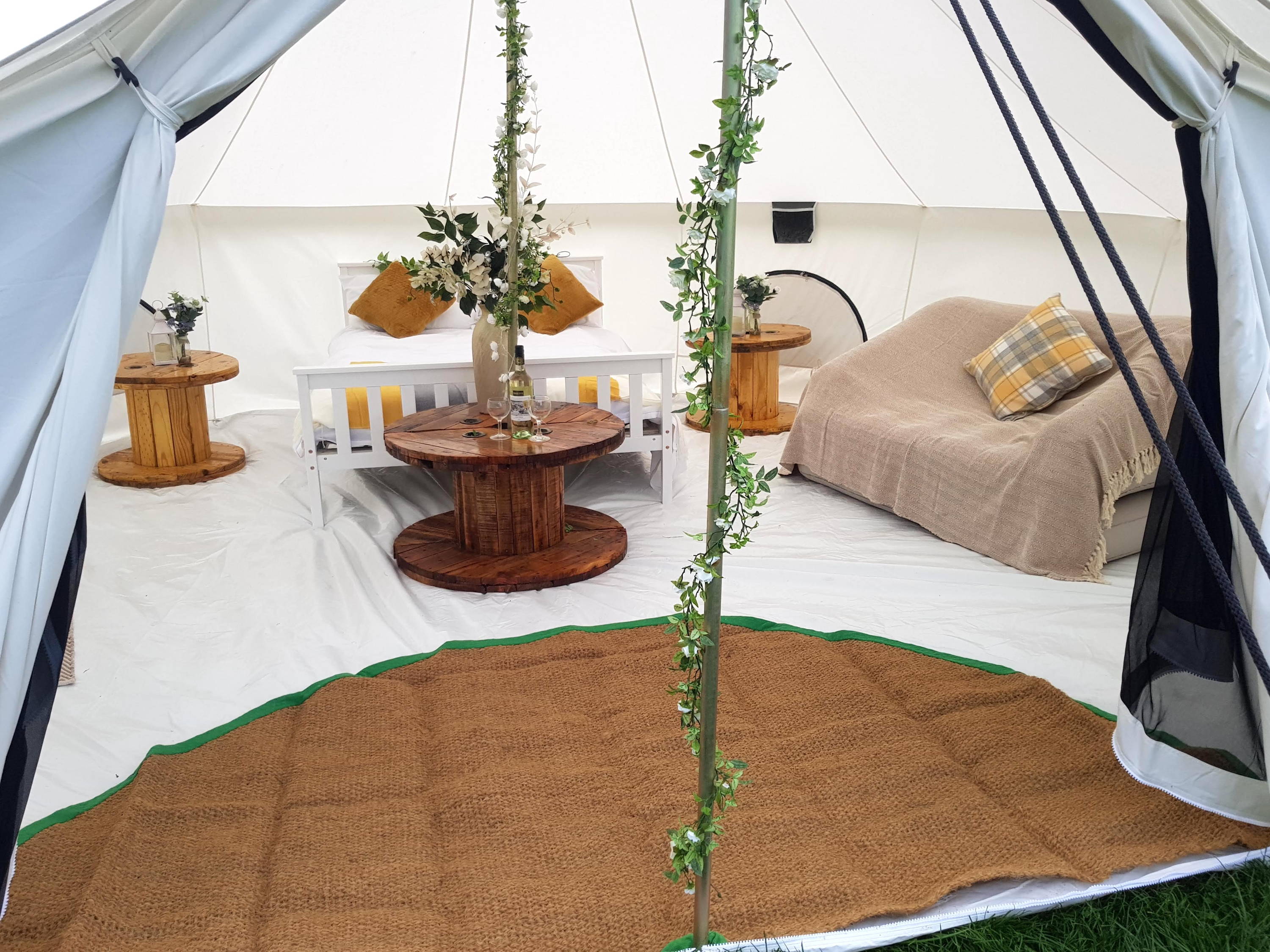 BTV-4 new XL Bell Tent ships direct to you in 1/2 conveniently compact boxes. Once opened and set up, it's clear this is no ordinary Bell Tent! Thick 360GSM Fire Retardant 100% cotton canvas body and accompanied by ultra- heavy-duty fittings, you'll find that this structure is built to last!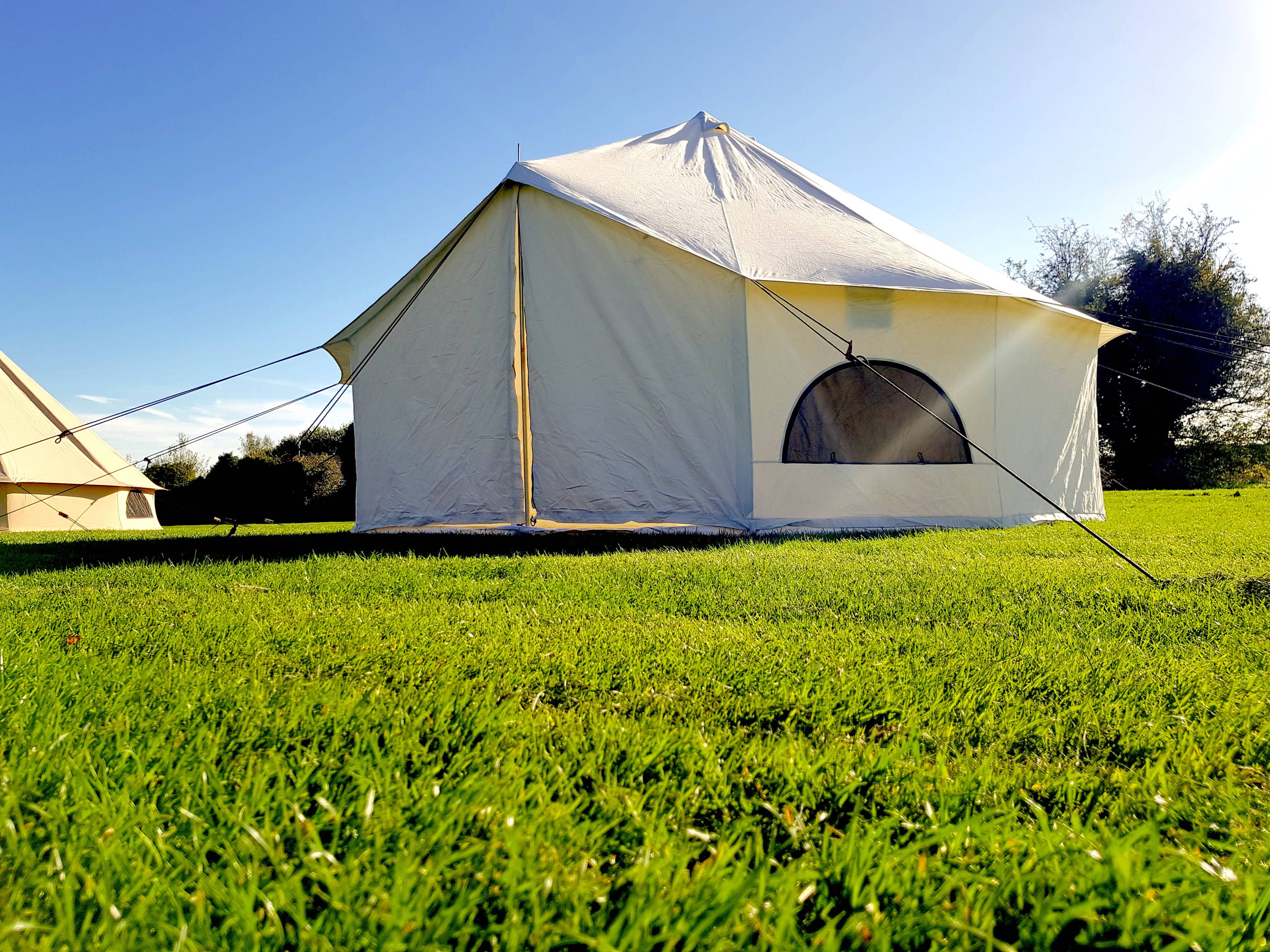 Made to withstand all weather conditions. Rain, wind, heat and snow.
Unique self-regulating 100% cotton canvas handles extreme weather conditions whilst you or your guests enjoy inside.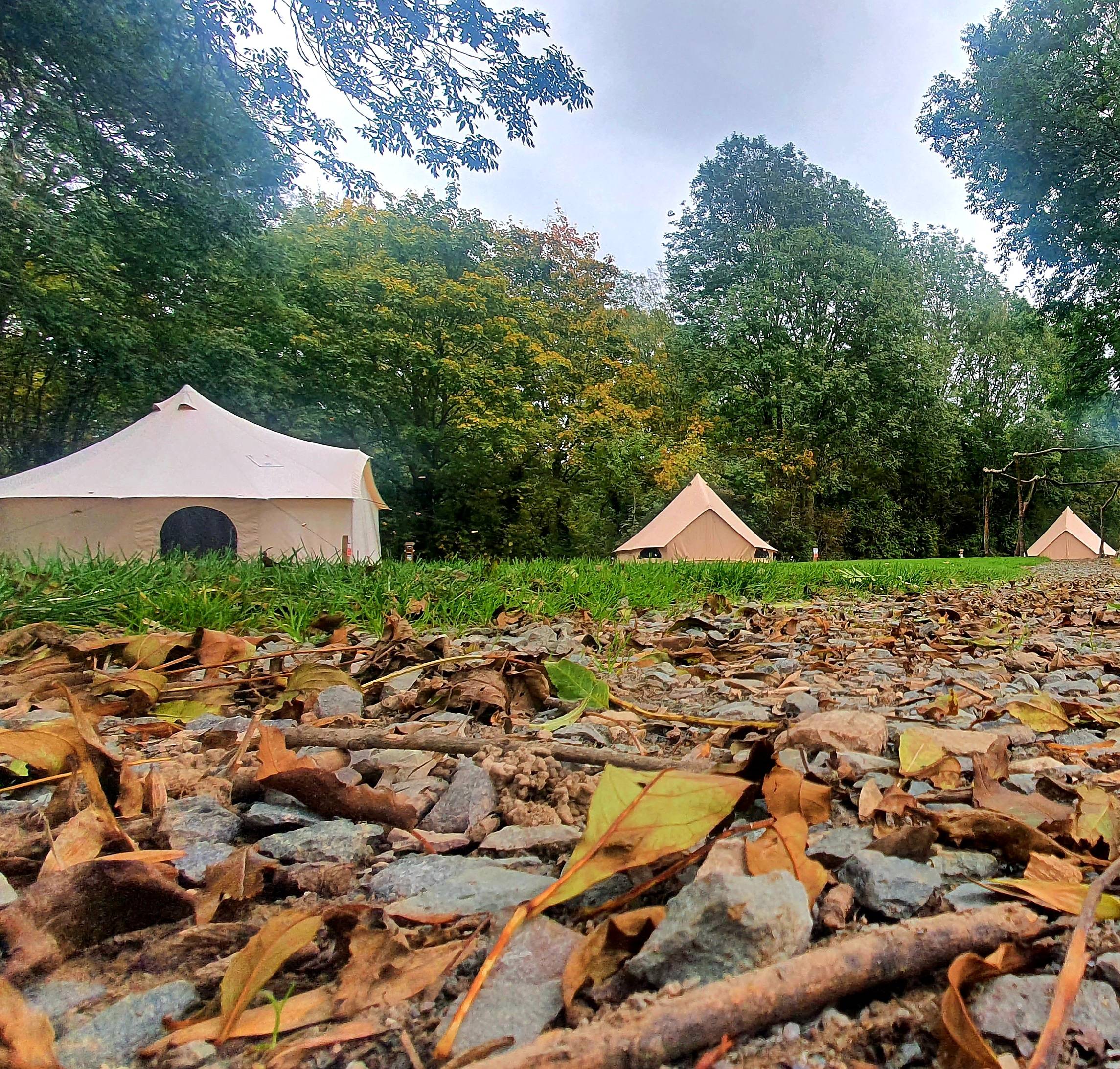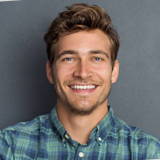 We've had a 4m Soul Pad (SP) bell tent for around 7 years, camping in France and at festivals, spreading the cost over use it's now at less than 30p a night; it's been well used. Now that the kids have left home, we've started to take longer holidays and really wanted more space, as well as ducking in and out of the tent was causing backaches. After some discussions with Lee at Bell Tent Village about door heights he recommended the 5m XL.
It arrived yesterday and we took it to the local rec to put up. The first thing that struck us, is that it is heavy, really heavy, at 33kg, the SP was 10kg lighter.
It arrived in a canvas bag, a bag for the poles, and a peg bag with pegs and a mallet. The pegs are really tough, I don't think we're going to be bending any of these soon.
Opening it up, the construction, finish and attention to detail of the XL is way beyond the SP. The canvas is much heavier, and all the seams are taped, in the SP most were left rough cut and of variable size. There are loops and duffle coat style pegs for all the doors and windows, whereas in the SP some were missing and others were double sewn into the seam.
Putting it up is straightforward, a one person job in about 15 mins. Once up, the XL is palatial. Whereas in our SP the bed just fitted between the centre pole and the wall, in the XL I can hardly touch them with my arms stretched. The best bit for us is that door is over 6 foot high making it easy to get through without bending.
Looking forward to the holidays.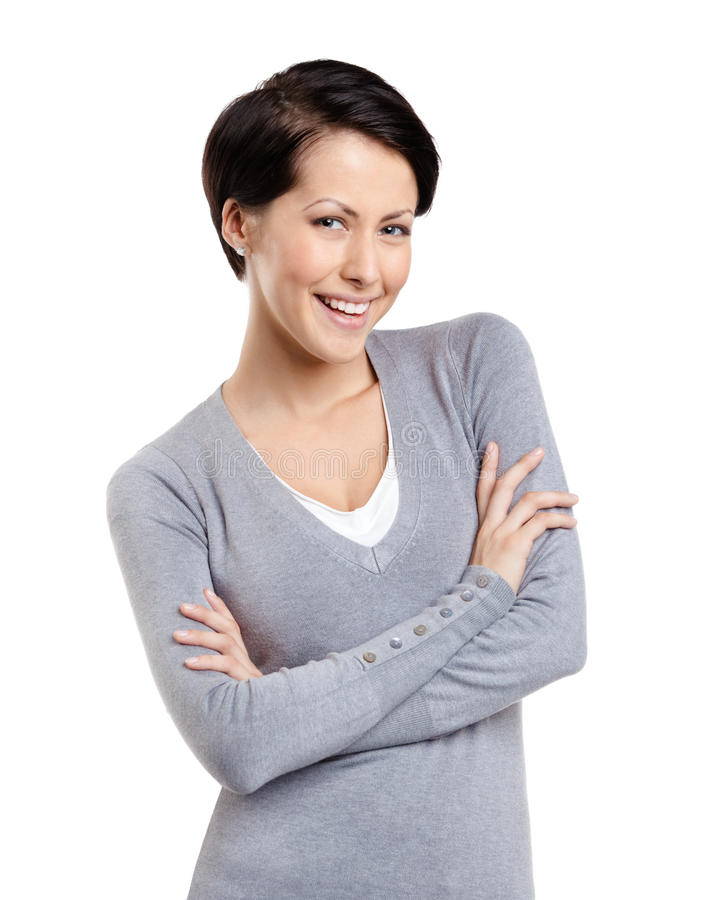 Homely, spacious, efficient product
We purchased 6 items for additional 'surplus' accommodation for our hotel in France. They're ridiculously easy to erect and with a few homely touches and big comfortable beds, they've become the preferential accommodation!