Home Of Luxurious Outdoor Living
Limited Stock
Skyview
Where light shall go, hope will show. Away from the crowds, just us and a few tearful clouds. The nights can get dark, but our space is our ark. Our place of refuge, peace and tranquillity. All we need is this view to restore much positivity.
Order Now
Customer Reviews
Charlotte p.

United Kingdom
I recommend this product
07/06/2022
The sky view bell tent 5m
I was one of the first people to revive my sky view bell tent and i was wowed by it the moment I seen the clear roof! It was exactly what I'd been dreaming off for my business and I knew it would be a big hit! Everyone that I've hired this beautiful tent out too, has been so blown away by it's uniqueness and how spacious it is inside! I would highly recommend this company to anyone! Their customer service team are absolutely amazing and super quick to sort any problems you may be having! I will continue to buy all my bell tents from this company as the quality is so much better that others I've bought from in the past.
Customer Reviews
Markus Z.
I recommend this product
07/22/2022
Amazing products, good service!
I already have 3 Bell Tents, because they are so good, to accommodate guests for our seminars.
Lewis B.

United Kingdom
I recommend this product
06/22/2022
Amazing
Brilliant quick delivery easy to use great instructions comes in its own bag
Victoria W.

United Kingdom
I recommend this product
04/05/2022
4m Bell Tent - Fantastic
This is the second tent we have bought. The material is super thick and we have found the design to be bomb proof. Unable to find fault - amazing product and amazing company with excellent customer service. ⭐️ See our tents in action at DolledUpPamperParty.co.uk or @dolleduppamperparty - Tik Tok
Richard D.

United Kingdom
12/28/2021
Haven't used it yet.
5* quality from what I saw when I checked it over in the lounge. First trip away is in March, will see how it performs then.
Kay G.

United Kingdom
06/25/2021
4m bell tent
Brilliant service fast delivery really happy
Customer Reviews
claire p.

United Kingdom
I recommend this product
06/21/2022
Amazing quality
We have just had our first weekend camping in the bell tent. Firstly, the assembly. It was up in no time. The only thing that wasn't easy, was raising the central pole. We had a laugh while my husband was inside, baking, while using all his strength to lift the heavy material. Once done, the rest was easy. We had numerous comments from fellow campers, asking where it was from and asking to look inside. The quality is incredible. Putting it away was as easy as the ******** and we managed to get it back into the bag without any problem.
Samantha H.

United Kingdom
01/17/2022
Great, helpful and speedy
Very positive and I am delighted with the tent. Prompt delivery. Great technical information and advice. It would be lovely to have a named contact as I've noticed all comms have no sign off. Shame as you are professional, knowledgeable and I enjoyed the dialogue
Helen B.

United Kingdom
12/06/2021
Sons 18th Birthday Surprise Present
Wow what a hit ! Son and his friends planning dream nights away since the unveiling of sons surprise present. He's into modern folk music and plays guitar and we forfilled his dream with this purchase. He can now sit by the fire pit strumming with a quality tent accommodation. It was easy to put up. The canvass is brilliant quality and it will last for years. It's December and there's been heavy rain but you can see quality of waterproofing. The guy ropes and pegs are really substantial. We have heated this with a small electric stove and it's perfect environment. His friends loved it and he's already making the most fantastic memories !
Stuart C.

United Kingdom
Daniel S.

United Kingdom
04/02/2021
Top Notch!
We have not yet assembled our bell tent as we are due to go away in 2 months when we will be using it, however the customer service when ordering this was brilliant. Bell Tent Village were friendly, helpful and informative whilst we were deciding on the best tent to order. It arrived on time and we love the care that has gone into the storage of these. Each bag has different parts inside them and they are all stored in a high quality thick material branded with their logo.
Customer Reviews
Mike H.

United Kingdom
08/30/2021
Easy to *****
Great product and easy to *****, was a nice addition to our bell tent and gave us a place to relax under.
JULIE K.

United Kingdom
08/11/2021
Swift delivery and perfect size for our 5m bell tent. Easy to assemble. Thank you
Awesome perfect for what we need.
mark h.

United Kingdom
07/28/2021
5x5 m bell tent
Amazing!!! so easy to put up, Brilliant quality. Very
Customer Reviews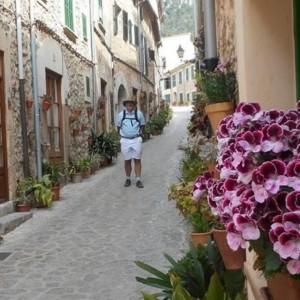 GN
gordon n.

United Kingdom
09/08/2021
All good so far
Only had the tent one week but we had it out last weekend. Well pleased with it so far. Has nice touches, the stove chimney hole, the zipped flap for ehu cable, some pocket pouches sewn onto the walls for keys, wallets, phones etc. Looks and feels like a quality product. The 2 metre door is excellent for me being that bit taller and if like us you attach an awning / tarp shelter onto the front door spike it means that is that bit higher as well. The real game changer tho is the extra high walls which give you so much more useable space inside.
Lyndsey G.

United Kingdom
04/28/2021
Fabulous tents!!
These tents are super quality. Having already purchased XL 5m bell tents from Bell Tent Village, I was looking forward to receiving these and they did not disappoint! They are so grand inside and again the quality of the zips, stove hole, guy ropes etc are excellent. The service has always been efficient from Bell tent village, and so helpful. I am really pleased with my purchases and would recommend these tents to anybody both families and glampsites.
Stephen G.

Ireland
08/26/2020
Great people to deal with
A pleasure to use. Great bit of kit
Chris B.

United Kingdom
05/21/2020
Fantastic
We've had a 4m Soul Pad (SP) bell tent for around 7 years, camping in France and at festivals, spreading the cost over use it's now at less than 30p a night; it's been well used. Now that the kids have left home, we've started to take longer holidays and really wanted more space, as well as ducking in and out of the tent was causing backaches. After some discussions with Lee at Bell Tent Village about door heights he recommended the 5m XL. It arrived yesterday and we took it to the local rec to put up. The first thing that struck us, is that it is heavy, really heavy, at 33kg, the SP was 10kg lighter. It arrived in a canvas bag, a bag for the poles, and a peg bag with pegs and a mallet. The pegs are really tough, I don't think we're going to be bending any of these soon. Opening it up, the construction, finish and attention to detail of the XL is way beyond the SP. The canvas is much heavier, and all the seams are taped, in the SP most were left rough cut and of variable size. There are loops and duffle coat style pegs for all the doors and windows, whereas in the SP some were missing and others were double sewn into the seam. Putting it up is straightforward, a one person job in about 15 mins. Once up, the XL is palatial. Whereas in our SP the bed just fitted between the centre pole and the wall, in the XL I can hardly touch them with my arms stretched. The best bit for us is that door is over 6 foot high making it easy to get through without bending. Looking forward to the holidays.
Customer Reviews
Chris B.
I recommend this product
05/23/2022
Inertent
Haven't used it yet be to busy with other things thank you
Sarai E.

United Kingdom
08/30/2021
Brilliant
Light to pack, folded easily. Easy to put up and linned up with windows on my tent. Much warmer and darker inside at night so kids were happy. Also allowed meto put the zips higher than my toddler so no escaping. Only think was the sides sagged too much so I attached hooks and loops to my tent further up. Now I just need two bouble airbeds that fit inside
christian g.

United Kingdom
08/04/2021
Great tent - poor instructions
Great tent, easy enough to assemble once you've figured it out. Very poor instructions - for something this expensive you would expect a better assembly and take down manual. It didn't even have a contents list to check items against…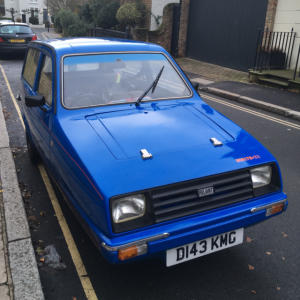 LB
Lorna B.

United Kingdom
07/12/2021
Looks great
Excellent customer service! I've been looking for a blackout inner tent for months and these guys were much more attentive to emails that others. Haven't used it yet..! But looks great and I love the fact it comes in a good solid big bag. No having to squeeze it back in. Am sure it'll be great - time will tell!
Rosie B.

United Kingdom
06/04/2021
Cosy but saggy
Easy to clip in around the skirt of the bell tent. It was lovely being bug free and a little bit cosier with the extra layers. I used the 2 compartments unzipped as one large compartment and found the roof section was saggy and the dividing bit hung down near our faces without a way to keep it up. It's like there needs to be some way of attaching the inner roof to the tent roof to hold it up.
01/12/2022
BellTentVillage
Thank you for your feedback, our Bell Tent Inners work best with a BTV made Bell Tent. Each supplier design and manufacture their tent a little different. Thank you
Customer Reviews
Stuart G.
I recommend this product
05/20/2022
Great quality
Great quality, very waterproof and a great size. Love it!
Robert W.

United Kingdom
08/12/2021
4x4 Metre Bell Tent Canopy Awning
Recently purchased a 4x4 Metre Bell Tent Canopy Awning and after a stormy camping trip where the winds reached 40mph at times the awning was impressive. It is well built, waterproof and sturdy. would definitely recommend.
Corinna E.

United Kingdom
07/02/2021
4x4 awning
So pleased we went for this size as we can use it over our garden table as well as camping. The only thing is when you use the large supporting central pole (when using awning on its own) it does stretch the fabric and it takes a good few days to get fabric back to original.
G S.

United Kingdom
10/10/2020
4 x 4m Awning is Awningsome!!!
This was so perfect for our camping this year. We had the space outside to brave both the scorching heat and the inevitable rain you experience in the Green and Pleasant land - it is green for a reason eh! You need a good hammer for the sturdy pegs and we had a few very minor issues, which the brilliant customer service team sorted with no drama and a fun manner - all round good people. I love their story too…good luck to Bell Tent Village. R
Customer Reviews
Stephen H.

United Kingdom
09/23/2020
Many happy years to come
There is ample space for us and the 4 kids and even space to relax. The emperor is easy to pitch and put the poles up. It needs two adults but is far quicker than any other tent of similar size I have ever had! Thick canvas and good sturdy guy ropes and adjusters add to the feel of the high quality nature of the tent! Look forward to accessorising it in the future. Many happy years of camping to come!!