Customer Reviews
Jason W.

United Kingdom
Lou

France
11/22/2021
Poêle btv 6k
J'ai acheté le fameux poêle de tente, btv 6k, et j'en suis très content, belle qualité , chauffe à merveille, même avec 4°c dehors, pour un auvent et une caravane. De plus,le service client est top, je recommande.
Customer Reviews
Andrew K.
I recommend this product
11/01/2022
Bell tent coir matting
Excellent and timely service!
Lottie P.

United Kingdom
I recommend this product
08/31/2022
Corr matting
Very heavy and big rough however looks great in the huge bell tent. Very pleased how it compliments and makes the tent look complete and good price Thank you Lottie
Jonathon M.

United Kingdom
08/02/2021
Good but prickly
It is excellent at protecting and insulating the floor of the bell tent. My only minor criticism is that it is a bit prickly under foot.
Sarah B.

United Kingdom
08/02/2021
Coir bell tent matting.
The matting is great and really alters the appearance of the interior of the tent...makes it more of a room..it is a good purchase nit was a little on the expensive side and I haven't told my husband how much it cost....
Louise M.

United Kingdom
07/19/2021
Slightly disappointed sadly...
I paid for express shipping but sadly did not receive my parcel in the stated timeframe despite the additional £25 charge. Most unhappy. But, far more importantly, I was absolutely expecting the matting to come in some type of storage bag. Not anything fancy, but still some type of bag, if only to make it easier to load in and out of one's vehicle and for storage purposes. At in excess of £250 to have nothing was a significant surprise. The matting itself is thick & seemingly well made but, that said, I was left feeling slightly disappointed & mildly disgruntled.. Such a shame.
01/12/2022
BellTentVillage
Thank you for your feedback, we will continue to work on improving this our product. We have been working on a bag solution for the last 3 years that is practical yet cost effective. We have now accomplished this mission and our bags will be on our store this summer.
Customer Reviews
Sally I.

United Kingdom
07/26/2021
Nikwax waterproofer
Brilliant! It saved my beloved 25 year old Dutch scout tent from being scrapped. It worked beautifully without nasty chemicals. So survived a thunderstorm and smelt pleasant to sleep in. I have loads left over too.
Mr B.

United Kingdom
10/05/2020
Cotton Canvas Waterproofing
I was disappointed as I had thought this would be a spray but it turned out to be a liquid which entailed washing the canvas cover and adding a portion to the wash. Not suitable to the need.
Edward D.

United Kingdom
09/02/2020
5 stars
Worked great as i got a stained on my new bell tent and used a cleaner on it but i found it was not waterproof so i used this Cotton Canvas Waterproofing and if now is waterproof again. I got a spray bottle and put one part of Cotton Canvas Waterproofing to 9 parts of water and sprayed onto the part i wanted to waterproof and let it dry. I redone this 3 times and checked by putting water onto the area and it was 100% waterproofed again.Great job.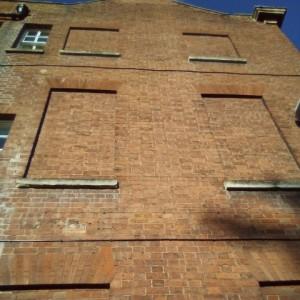 JF
John F.

United Kingdom
08/03/2020
Cotton canvas waterproofing
Application is very easy. I used it to re-proof my swag ( Australian bivvy bag) , a canvas rucksack and a pair of over trousers. Half a bottle did these items.
Customer Reviews
Liam P.

United Kingdom
I recommend this product
02/15/2023
Log Burner
Great help from the team in answering questions and when ordered turned up on time, only used once at the moment but works really well and very easy to put together Thanks
Tracey C.

United Kingdom
I recommend this product
Dave C.

United Kingdom
11/09/2022
Great little stove
The stove is brilliant. Heats the tent up nicely
Barry R.

United Kingdom
I recommend this product
08/19/2022
Stove review
This is a great stove ! Easy to assemble, quick to start with a great pull. The air control setting really helps you keep control of the speed of the burn instantaneously I use it in my BTV 5m bell tent and produces enough heat for warm and comfortable evening on a cold night I bought the angled flashing kit to go with it, the stove outlet area on the tent annoyingly is just slightly too small for a comfortable fit and as both items were purchased from BTV i found it strange that that detail hadn't been seen by BTV .. Overall really happy with it and would recommend ⭐️⭐️⭐️⭐️
Leonardo T.

United Kingdom
02/09/2022
amazing outdoors!
great stove for shed and outdoors!
Customer Reviews
Matthew N.

United Kingdom
07/22/2020
Incorrect item
I ordered the item shown in the picture which is a 45 degree round flue flashing. The item what arrived was an oval flashing kit which is a lot larger than the picture shown and I will have to make a bigger hole in my tent which I'm not all that happy about
08/19/2020
BellTentVillage
Hey Matthew Sorry for the misunderstanding with the flue flashing kit, but it does state that this item is oval in the items description. :-).
Customer Reviews
Nicola
I recommend this product
07/13/2022
Tent Pegs
Fantastic, it was an emergency purchase. Levi and the team worked their magic to get them to me the next day. Bell Tent Village saved the day! Thank you.
Customer Reviews
Laura F.
I recommend this product
10/27/2022
4m bell tent footprint
great addition to out tent mainly to keep groundsheet clean and dry and stop tent getting dirty when packed with groundsheet attached,
Neil M.

United Kingdom
I recommend this product
10/07/2022
4m bell tent ground protection
Worth the money to protect your tent. Makes it easy when putting it away as the tent stays quite clean.
paul d.

United Kingdom
Darren A.

United Kingdom
I recommend this product
09/14/2022
Next day delivery
Thanks for delivering this swiftly
Darren A.

United Kingdom
I recommend this product
09/14/2022
Next day delivery
Thanks for delivering this swiftly