Customer Reviews
Liam P.

United Kingdom
I recommend this product
02/15/2023
Log Burner
Great help from the team in answering questions and when ordered turned up on time, only used once at the moment but works really well and very easy to put together Thanks
Tracey C.

United Kingdom
I recommend this product
Dave C.

United Kingdom
11/09/2022
Great little stove
The stove is brilliant. Heats the tent up nicely
Barry R.

United Kingdom
I recommend this product
08/19/2022
Stove review
This is a great stove ! Easy to assemble, quick to start with a great pull. The air control setting really helps you keep control of the speed of the burn instantaneously I use it in my BTV 5m bell tent and produces enough heat for warm and comfortable evening on a cold night I bought the angled flashing kit to go with it, the stove outlet area on the tent annoyingly is just slightly too small for a comfortable fit and as both items were purchased from BTV i found it strange that that detail hadn't been seen by BTV .. Overall really happy with it and would recommend ⭐️⭐️⭐️⭐️
Leonardo T.

United Kingdom
02/09/2022
amazing outdoors!
great stove for shed and outdoors!
Customer Reviews
Sally I.

United Kingdom
07/26/2021
Nikwax waterproofer
Brilliant! It saved my beloved 25 year old Dutch scout tent from being scrapped. It worked beautifully without nasty chemicals. So survived a thunderstorm and smelt pleasant to sleep in. I have loads left over too.
Mr B.

United Kingdom
10/05/2020
Cotton Canvas Waterproofing
I was disappointed as I had thought this would be a spray but it turned out to be a liquid which entailed washing the canvas cover and adding a portion to the wash. Not suitable to the need.
Edward D.

United Kingdom
09/02/2020
5 stars
Worked great as i got a stained on my new bell tent and used a cleaner on it but i found it was not waterproof so i used this Cotton Canvas Waterproofing and if now is waterproof again. I got a spray bottle and put one part of Cotton Canvas Waterproofing to 9 parts of water and sprayed onto the part i wanted to waterproof and let it dry. I redone this 3 times and checked by putting water onto the area and it was 100% waterproofed again.Great job.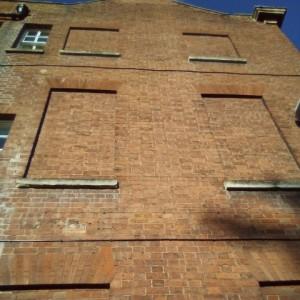 JF
John F.

United Kingdom
08/03/2020
Cotton canvas waterproofing
Application is very easy. I used it to re-proof my swag ( Australian bivvy bag) , a canvas rucksack and a pair of over trousers. Half a bottle did these items.
Customer Reviews
Jason W.

United Kingdom
Lou

France
11/22/2021
Poêle btv 6k
J'ai acheté le fameux poêle de tente, btv 6k, et j'en suis très content, belle qualité , chauffe à merveille, même avec 4°c dehors, pour un auvent et une caravane. De plus,le service client est top, je recommande.
Customer Reviews
Kim C.

Denmark
I recommend this product
02/25/2023
Good quality stove oven
I haven't used it yet, but it is a very solid stove oven which I'm sure would bring much joy to my family in the future.
Robert C.

United Kingdom
11/29/2021
Well made and very effective
I used the stove for the first time this weekend in freezing -6 degree temperatures. It was very much appreciated. The overall size of the stove is compact and transportable (although heavy). It is easy to set up and is very efficient in use. The stove can burn both coal and wood but I just tried wood (oak whisky barrel staves) and at the end of the burn was left with very fine ash (no big chunks). It was almost too efficient as a fully stocked firebox at as low an air gap as I dared burned for about 2 hours. I think coal would work better for longer burn times. I wanted a low burn for as long as possible to keep the tent at a bearable temperature whilst wrapped in my sleeping bag. I ended up getting up at 3 am to relight the fire as sleep was elusive even with a 4 season bag (it was -6). If I opened up the vent up the heat in the tent was unbearable and you could just about see the wood disintegrate before your eyes. As I said very efficient. The stove is very well designed and made but could do with a few refinements. A clip of some sort to hold the feet closed would make pack up easier. I envision cleaning the channel from the firebox to the flue could prove problematic so an access plate could prove useful. The bag on offer (optional) is too small and because the flue pipes are thin and long they don't fit inside the oven. I am worried about damaging the flue in transportation. A bag designed to carry the stove, flue and accessories would be well received. I have a custom bag (being made elsewhere) coming. A pair of leather protective gloves would be a useful addition to the package as well. I had the forethought to bring a set but I dare say not everyone would. When you first start the stove it takes some time before the flue starts to draw efficiently so you need the doors wide open when you start it from cold. When it is going it draws the smoke away very efficiently. The very first time you light the stove you get a smell from the paint as it heats up (to be expected) this calms down after a while and expect it won't be noticeable after a few trips away. The other thing to be cognizant of is that although the stove is on feet and raised it will burn the grass underneath. I had a heat/fireproof mat under the stove but still ended up scorching the grass. I think a garden slab maybe sort for future trips. I didn't try the oven as the camp was catered (scout camp) so can't comment on the food prep side. Think it will work great but take some careful guesswork to get the temperatures right (will depend on fuel and combustion rate). The supplied water tank is a great addition. It boils water quickly and in the future intend on bringing a hot water bottle to fill from the tank. It has a ring pull on the top to aid in removal once the water is boiling. It's a little bit fiddly but this is more down to lack of experience than bad design. The space under the tap is a little tight for most mugs so you need to take this under consideration and either raise the stove up using a slab or get a stubbier mug. Overall really happy with the stove. Was certainly a focus on envy on the weekend. I look forward to more comfortable camps in the future.
Leone J.

United States
01/07/2021
i missed out but can't wait for mine!
i missed out on it because it's in such demand-not hard to see why-but i can't wait to have one ... people working with me are outstanding! they are knowledgeable, considerate and honest. helpful and then some!