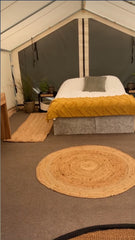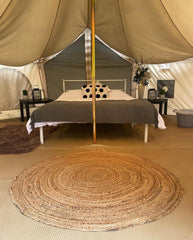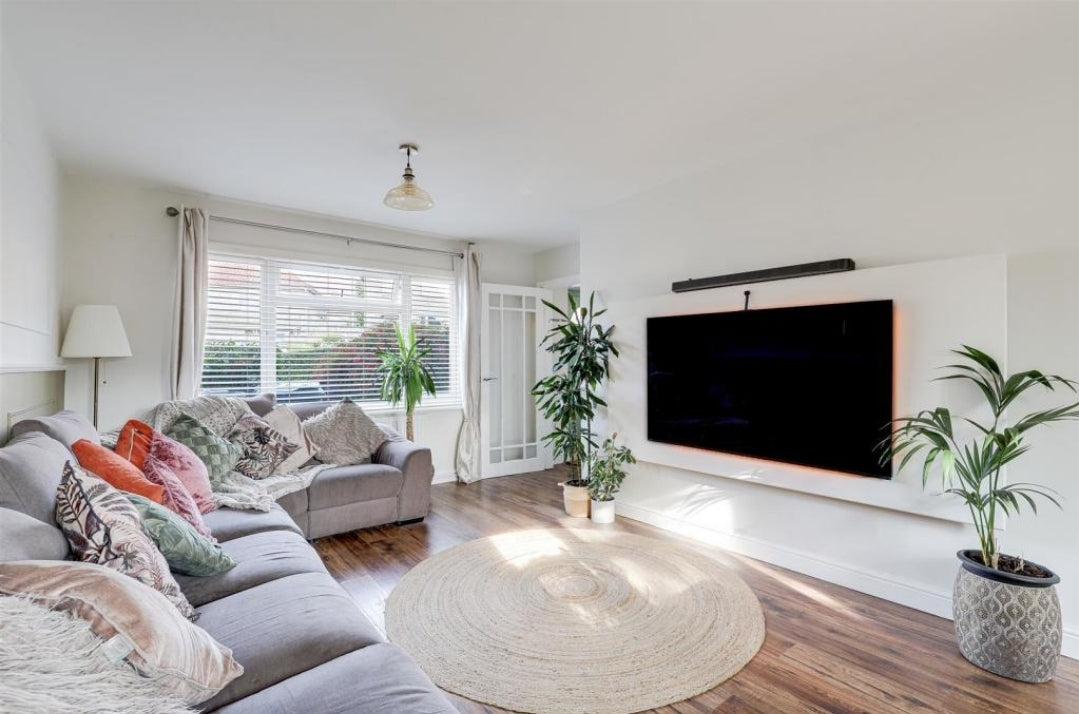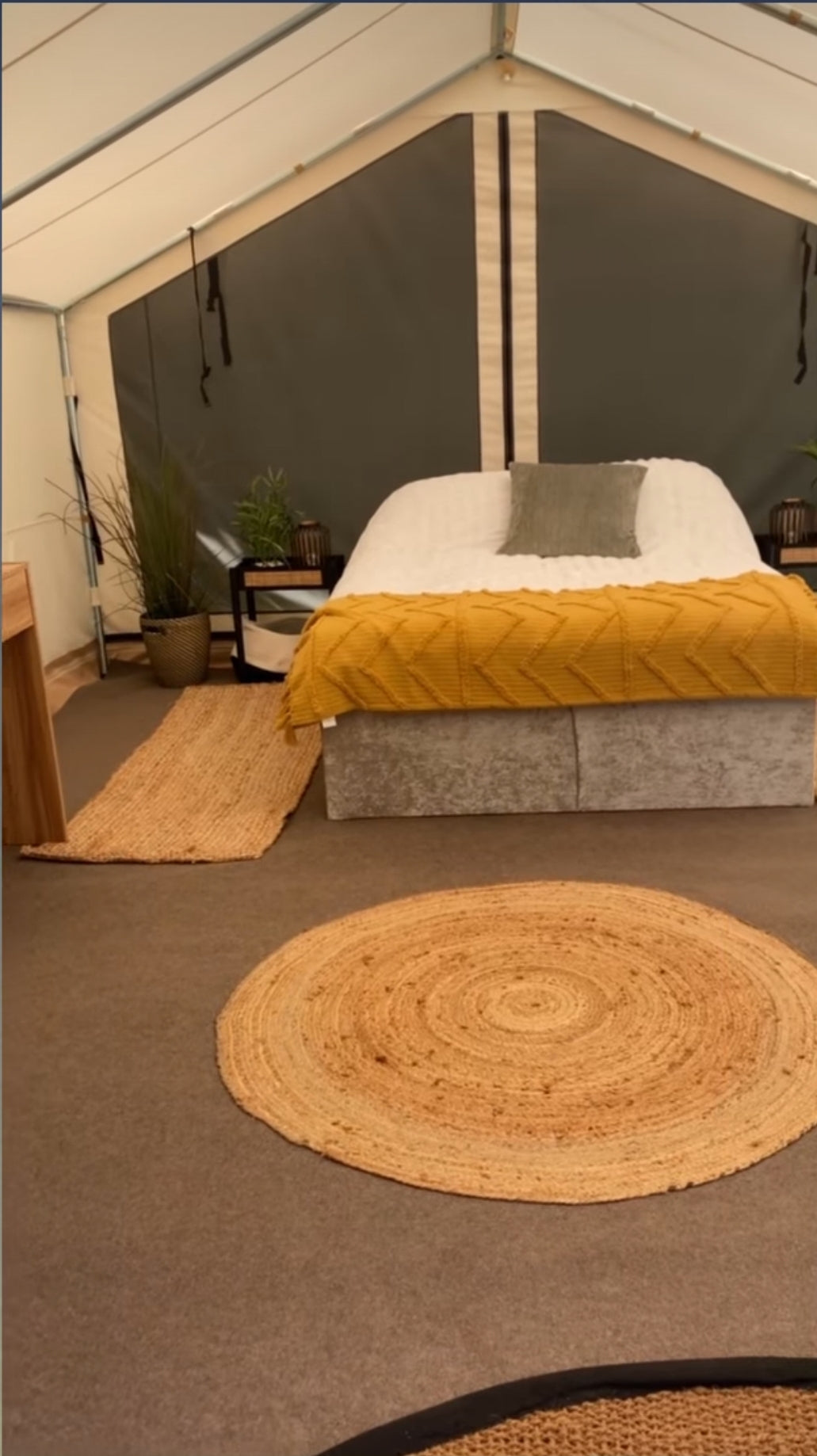 Braided Jute Rugs (Circle)
$53.92
Out of stock
Luxurious Braided Jute Rug (Circle)
Jute rugs offer inherent natural beauty to any space in which they're used since they're made of dried plant fibres, often left in their original tan shade.
Our amazing braided rugs will add warmth to your desired space. Crafted from natural high-quality jute fibres our Jute rugs will create ambience and warmth to help take the chill off any floor on which they lay. Although very soft to the touch, our jute rugs are kind on the foot. These rugs are pet-friendly and clean relatively easily, requiring just a vacuum cleaning in most cases. As an area rug, it blends in well with many types of decor with its original tan colour, adding a natural element to the room. 
This rug is quite hard wearing and reversible to extend its life of the rug.

Please note that the fibres in the weave may fray over time adding to the natural look.
Care & Maintenance
While jute is relatively maintenance-free, you should follow the cleaning instructions below.
Spot wash only, do not tumble dry or put in the washing machine.

Carefully cut back any loose weave to neaten the look.
UK:
Standard Shipping (2-3 Working Days) - £0-£99 = £5.99
Express Shipping (1-2 Working Days) - £100 = Free
Express Shipping (1-2 Working Days) - <£100 & 0kg-100kg = £9.99
Express Shipping (1-2 Working Days) -101kg+ = Free
Europe:
Europe by Road (5-10 days)- 0kg–10kg = £14.99
Europe by Road (5-10 days)- 11kg–25kg = £49.99
Europe by Road (5-10 days) - 26kg–85kg = £149.99
Europe by Road (5-10 days) - 86kg–1000kg = £350.00
We ship to:
USA & Canada:
USA & Canada - Air - 2-7 Days - 5kg–20kg = £50.00
USA & Canada - Air - 2-7 Days - 21kg–50kg = £250.00
Please note that we ship worldwide. If you are unable to complete checkout, or your country is not shown above. Please do Contact us help@belltentvillage.co.uk