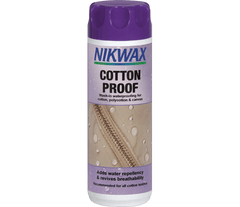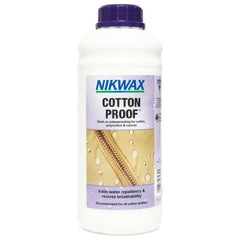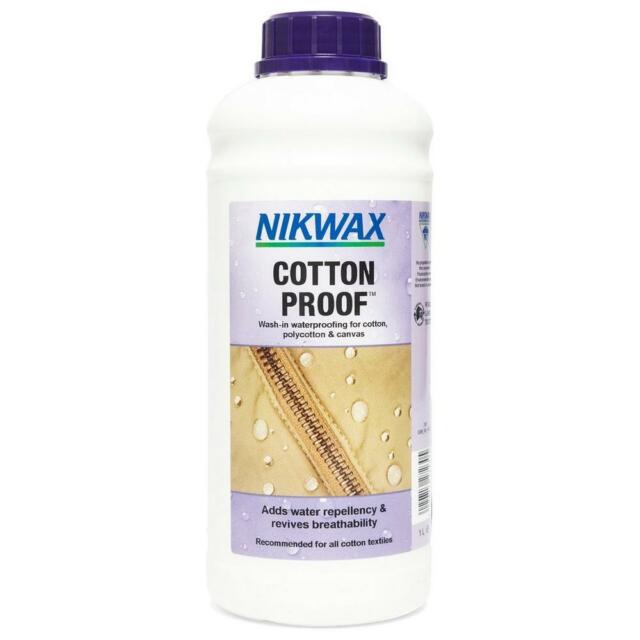 Nikwax Cotton Canvas Waterproofing
Out of stock
Nikwax Cotton Proof Solution
No Propellant Gases
Non Persistent
Fluorocarbon Free
Environmentally Safe
Not Tested On Animals
Nikwax Cotton Proof is a safe, easy-to-use wash-in waterproofing for cotton, polycotton, and canvas.
The Cotton Proof adds water repellency while maintaining the breathability of the item by leaving a flexible water-repellent treatment on individual fibres.
The Nikwax Cotton Proof is used in the washing machine allowing the treatment to penetrate through the fabric forming a DWR that develops on air drying so there is no need for tumble drying.
We love Nikwax Cotton Proof for all re-proofing of our cotton canvas tents and accessories.
Unlike Fabsil and other chemicals on the market, Nikwax is a natural waterproofing solution that does not harm the environment (it is also less harsh on the fabric).
Simply mix with water in a garden pressure spray bottle to apply to the canvas.
Available in either 300ml - 1L bottle sizes.
We have gone paperless!
Below is the link to our instruction manuals:
https://belltentvillage.co.uk/pages/instruction-manuals