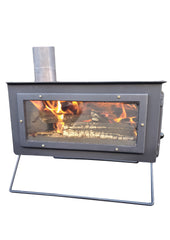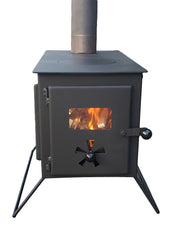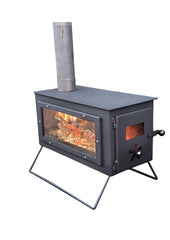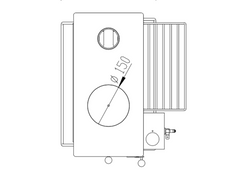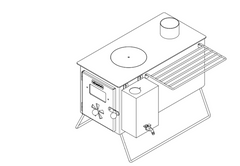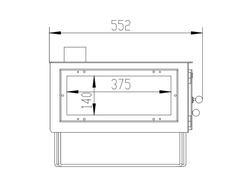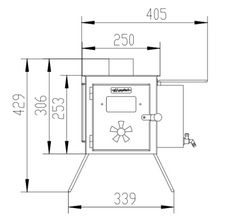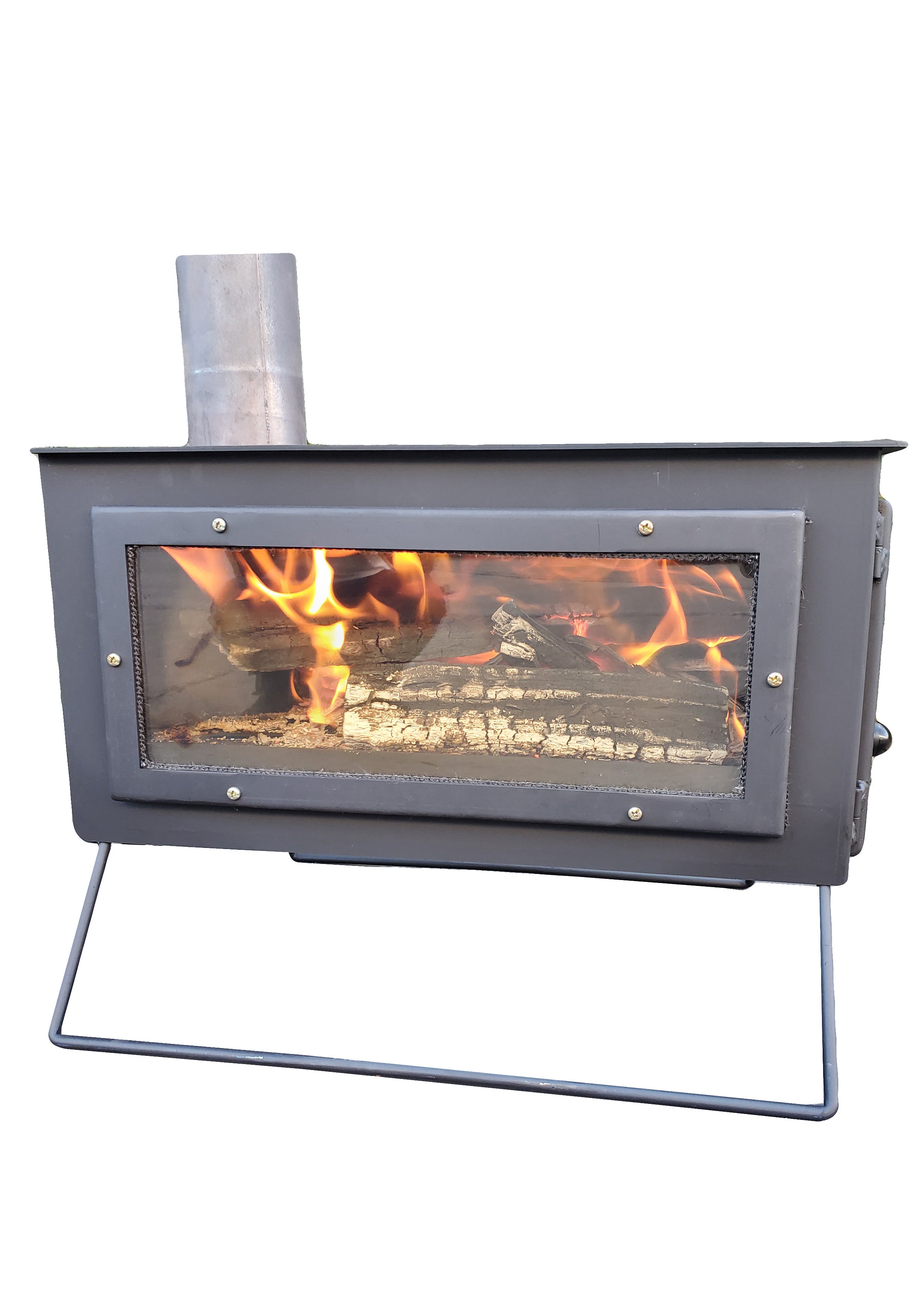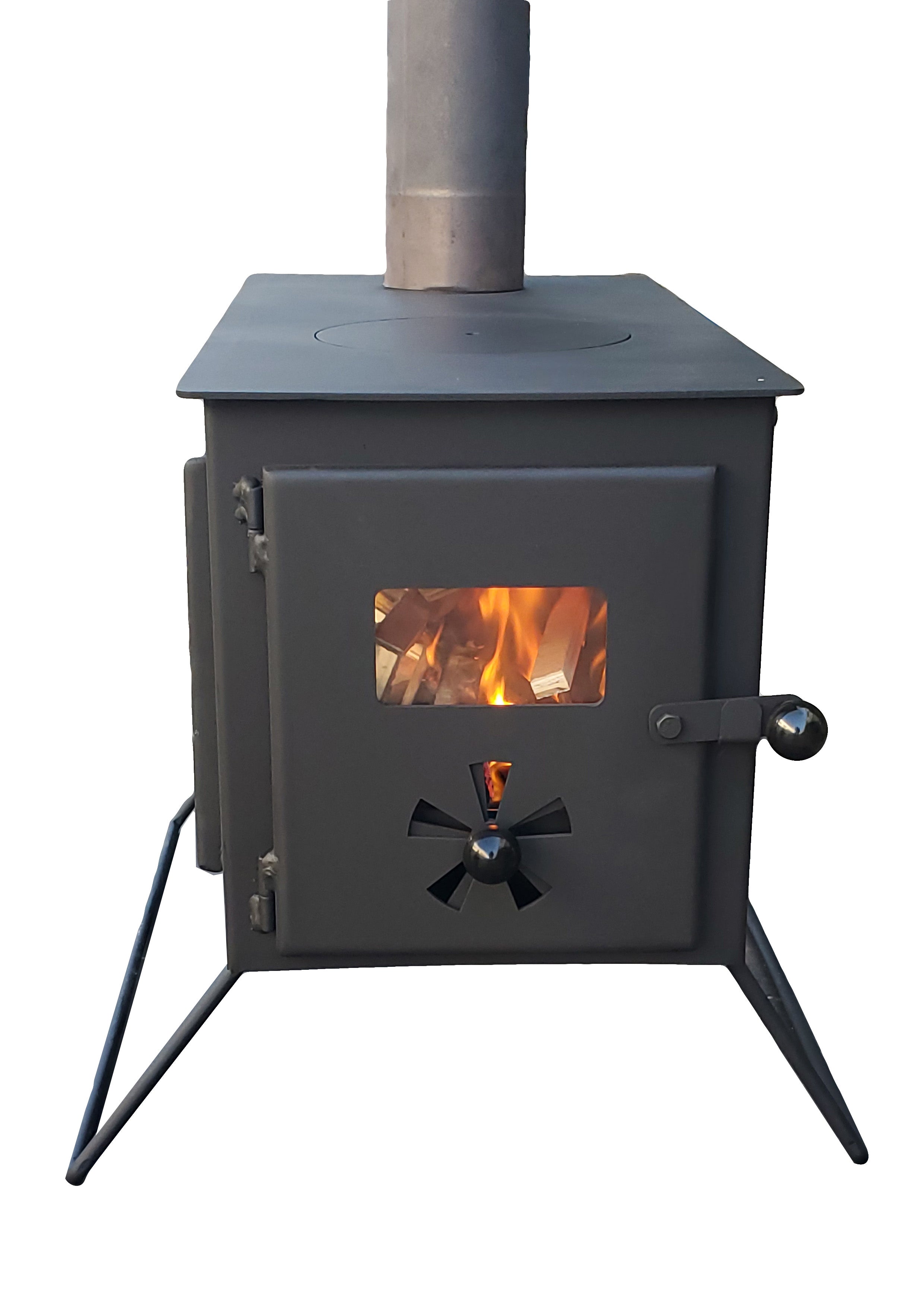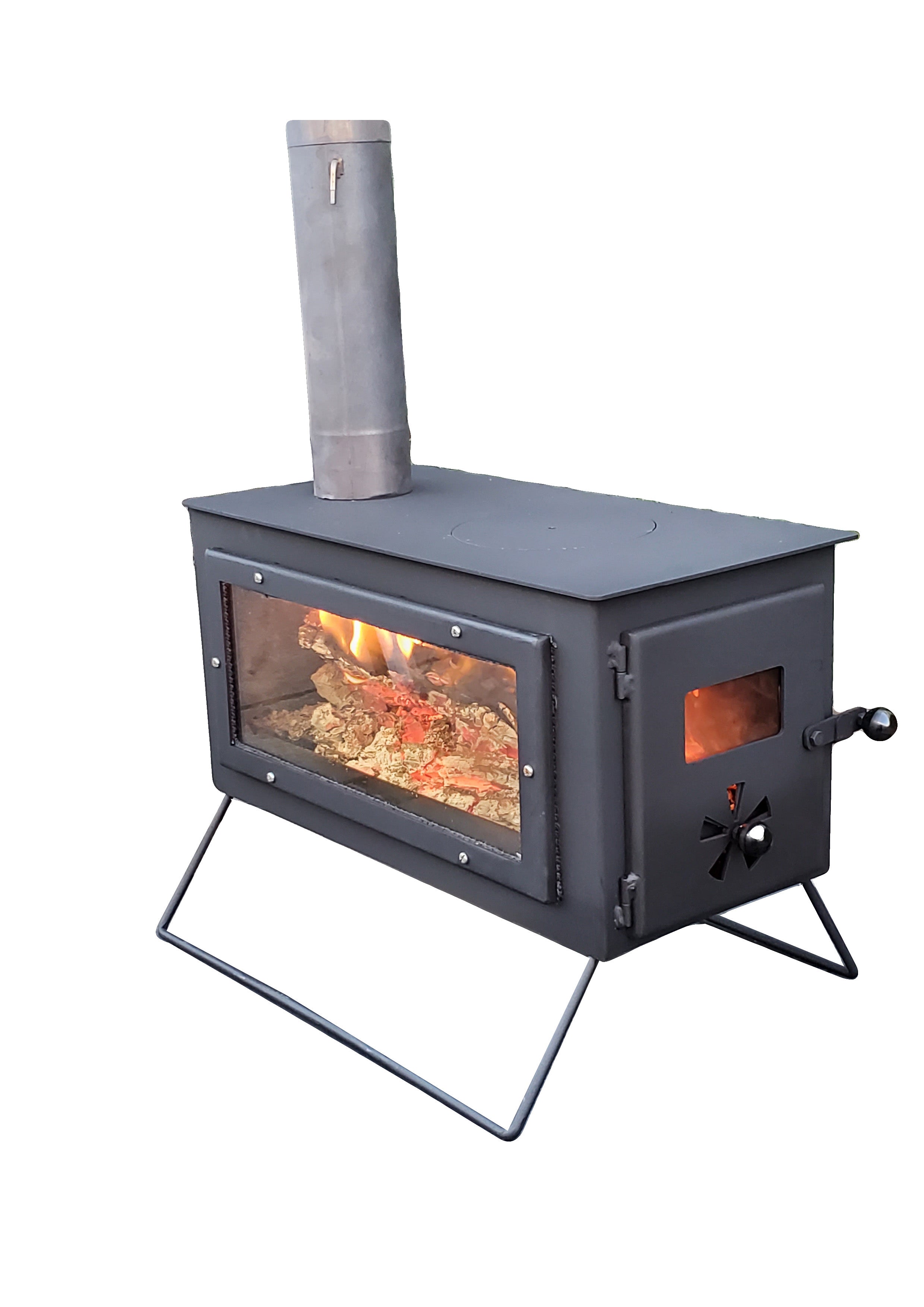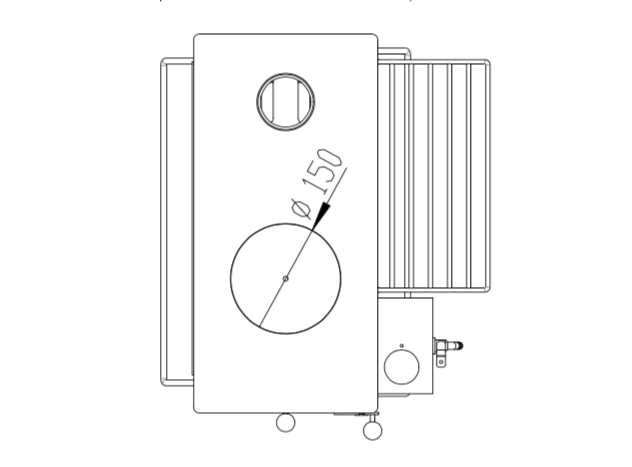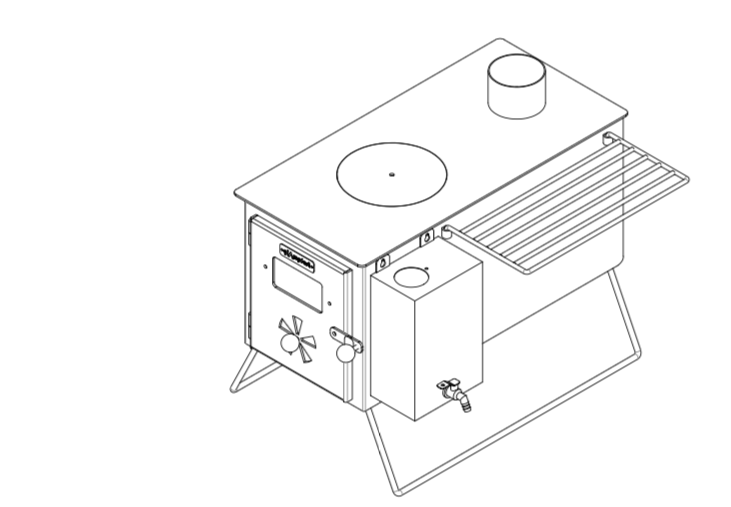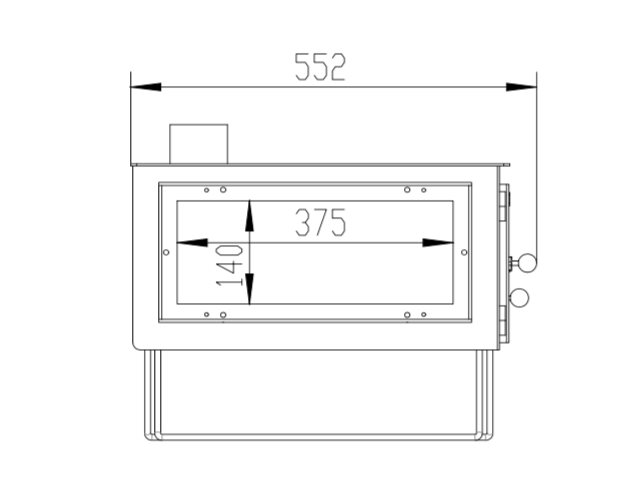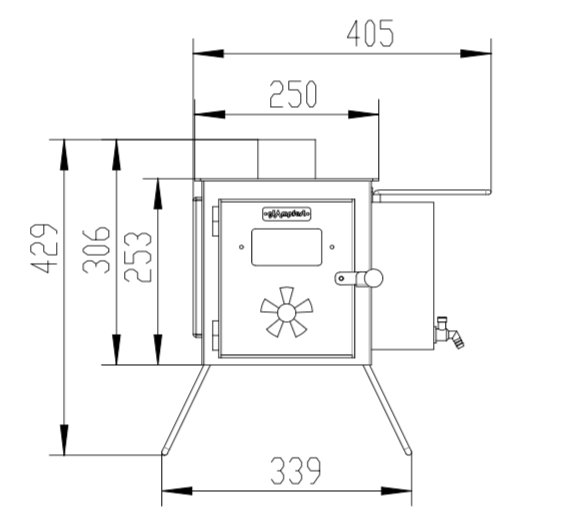 6K Wood Burning Stove
$373.56
Out of stock
Our new BTV 6K Wood Burning Stove really does pack a punch!
What's Included?
1 x Stove
1 x Water Can
1 x Fire Poker
1 x Side Grill

1 x 80mm Spark Arrestor Pipe

80mm Stainless Steel Flue Pipes
Features
Kicking out around 3-5kw of heat once fully loaded and in full swing
This stove will provide all the heat that you'll need
Designed to be small and weighing under 17kg makes this stove perfect for a permanent fixing or mobile use.
With a body width of just 58cm and a total height of just 40cm.

Built with solid legs to add extra stability on unstable ground, the eco 6k outdoor wood burning stove is a compact stove, perfect for all outdoor heating needs.

Designed with a built-in airflow gauge allows for efficient eco usage allowing the fuel to last longer.
A smart built-in front air dial for easy to use temperature control will allow you to adjust the temperature of the stove as desired.
We have also added a small hot plate for heating your kettle

This stove goes one step further with its

new open glass feature

.

Added water tank brackets allowing for tea on tap!
Additional extras such as; The Water Can, Heatproof Mat and Magentic Thermostat, can all be added as you wish.
Package Size: 59 x 29 x 36cm
Safe Operating Disclaimer for Outdoor Stoves
Please read this Safety Operating Disclaimer carefully before using the outdoor stove. This document contains important information regarding the safe and proper use of the stove and includes guidelines to ensure your safety. This disclaimer is designed to comply with UK standards for outdoor stoves and outlines specific precautions and recommendations for your reference.
1. General Safety Precautions:
1.1. Installation: The outdoor stove must be installed and set up in accordance with the manufacturer's instructions, local regulations, and applicable standards. Improper installation may lead to safety hazards.
1.2. Supervision: Never leave the stove burning unattended.
1.3. Indoor Use: Do not use the outdoor stove indoors. It is designed for safe outdoor use only.
1.4. Ventilation: Operate the stove in a well-ventilated area to prevent the risk of carbon monoxide poisoning. Only use the stove in areas with adequate airflow.
1.5. Carbon Monoxide Alarm: Always use a carbon monoxide alarm within a 2-meter radius of the stove. This will provide early detection of any carbon monoxide buildup.
1.6. Glamping and Camping: Users operating the stove inside a tent, hut, cabin, or other outdoor structure do so at their own risk. It is recommended to seek professional advice before doing so.
1.7. Fire Hazards: Be aware of the risk of fire from flying sparks and hot ash. Keep flammable materials away from the stove and maintain a safe distance.
1.8. Sleeping: Do not use the stove while sleeping.
1.9. Children: Never leave children alone with a stove in operation.
1.10. Heat Protection: Always place a heatproof mat under the stove to prevent hot embers from burning the ground underneath. Additionally, consider using an earth plate, a thick slab, slate, or block to further reduce heat transfer to the floor.
1.11. Melting and Fire: Be cautious of the risk of melting and fire. Maintain safe distances from flammable materials and use heatproof gloves when operating the stove.
1.12. Safety Cage: Install a safety cage to prevent burns and accidental contact with hot surfaces of the stove.
1.13. Hot Surfaces: All parts of the stove can become very hot and should not be touched when the stove is in operation.
1.14. Bell Tents: Should you decide to use this stove in a Bell Tent, please note that you do so at your own risk. It is recommended that the fabric of the tent is fire retardant to mitigate the risk of fire caused by hot embers or sparks.
2. Additional Safety Measures:
2.1. Rain Cap: To prevent water from entering the stove via the pipes, it is recommended to purchase and install a rain cap. This will help protect the stove during wet weather conditions.
2.2. Heatproof Tape: Using heatproof tape on the stove pipes can further help to prevent water ingress. It is advisable to purchase and apply heatproof tape to ensure a secure and watertight connection.
*Please note that these additional safety measures, including the purchase and installation of a rain cap and heatproof tape, are recommended to enhance the performance and safety of the outdoor stove in preventing water ingress. These measures are not included with the stove and should be obtained separately.
Important Tips:
Familiarize yourself with the open position of the damper gauge positioned inside the flue pipe. Ensure the flue pipes are installed correctly, following the manufacturer's instructions, and use washing up liquid on joint connections if necessary.
Exercise caution when handling the flue pipes, as they may have sharp edges. Wear safety gloves at all times during installation and storage to prevent injuries.
Starting your stove:
Fill the middle section of your stove with a handful of recycled fire lighters.
Add stove-burning wood and build a cone-shaped structure around and on top of the fire lighters, leaving the side facing the door clear.
Avoid overfilling the stove with fuel and do not use spirits or burn paper.
Check that the air damper positioned on the flue pipe exit is in the open position, and ensure the front air gauge is open too.
Running your stove:
Use the stove within recommended temperature ranges: cooking (180-250 degrees Celsius), fast heating (300-400 degrees Celsius), and steady heat (100-250 degrees Celsius).
Avoid operating the stove at temperatures exceeding 400 degrees Celsius for extended periods, as it may reduce the stove's lifespan.
Be aware of signs of overheating, such as glowing red flue pipes. If the stove is overheating, cool it down immediately by closing air inlet points to restrict oxygen supply.
*Note: Lux & Lav LTD trading as Bell Tent Village holds no liability for accidents or damages caused by persons using this product. This stove is intended for hobbyists and recreational outdoor use in well-ventilated areas. Users should seek professional advice, training, and appropriate planning when using the stove in closed spaces.
For further safety advice or inquiries, please contact help@belltentvillage.co.uk.
Please ensure that you carefully read and adhere to this Safety Operating Disclaimer to ensure your safety and the proper use of the outdoor stove.
5. Ensure that the front air gauge is open too.
We have gone paperless!
Below is the link to our instruction manuals:
https://belltentvillage.co.uk/pages/instruction-manuals