Arriving February/March 2024 Ready for The New Season!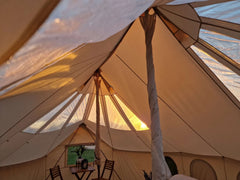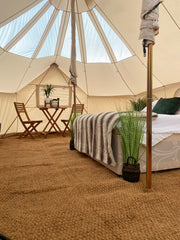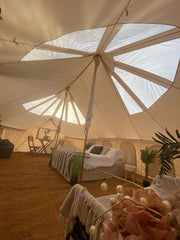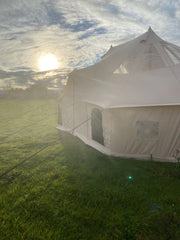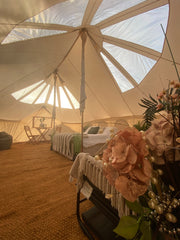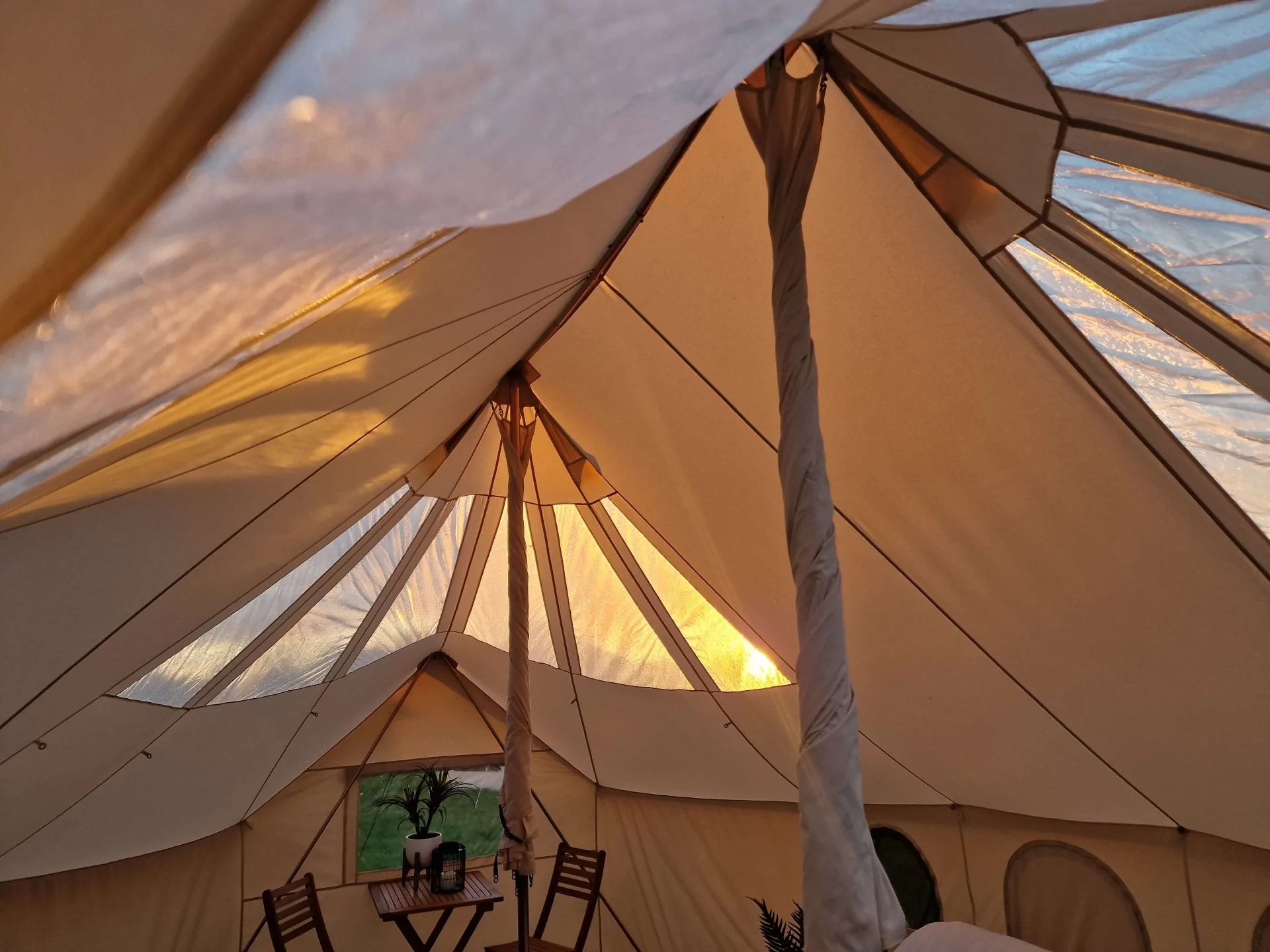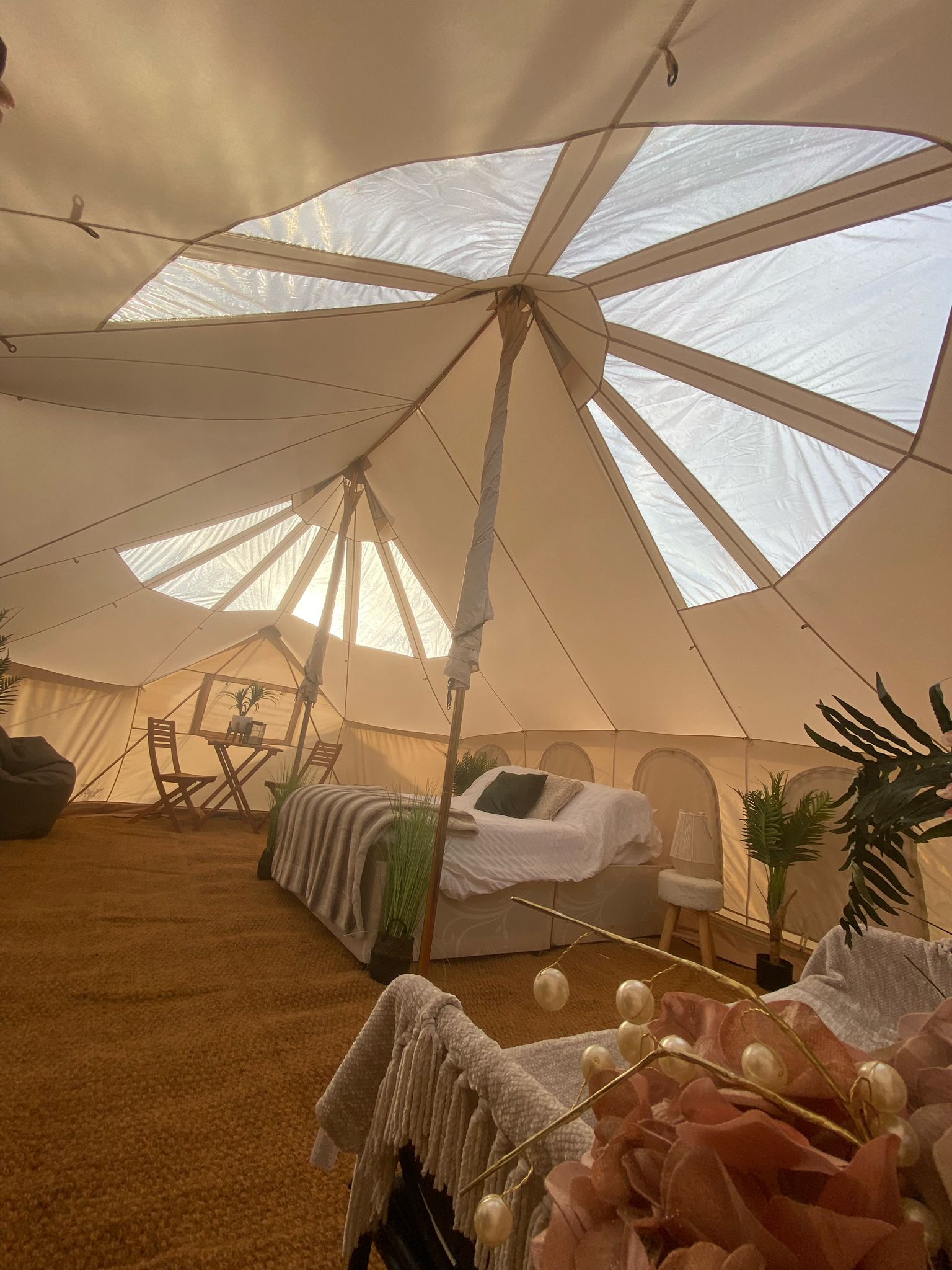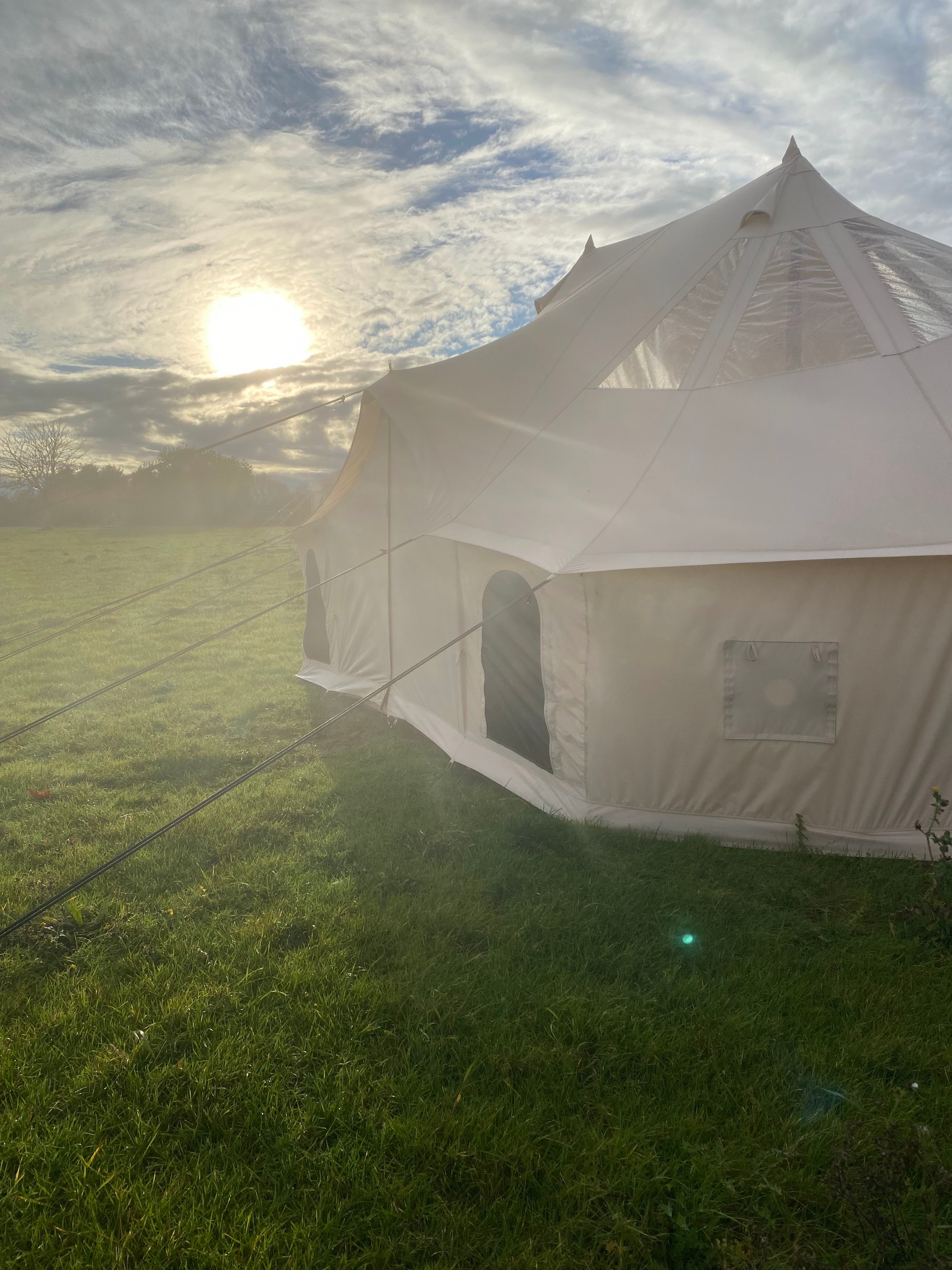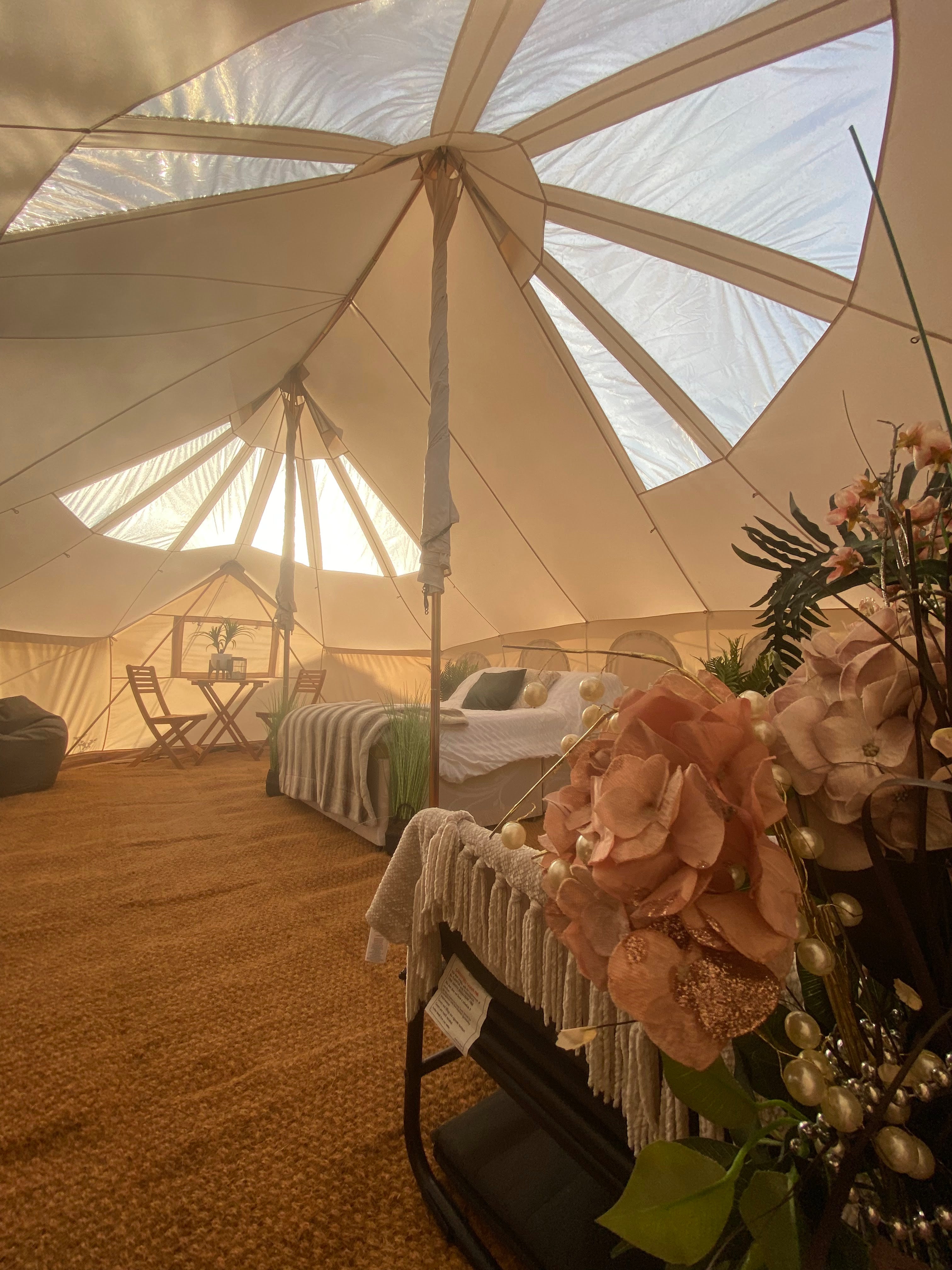 BTV 7 Emperor Skylight - 6m (Part PVC Light Roof) XL (1.2m High Walls) Bell Tent with Stove Hole
Out of stock
BTV 7 - 6m XL (1.2m High Walls) Emperor Skylight (Part PVC Light Roof) Bell Tent with Stove Hole
A traditional Bell Tent made from beautifully crafted cotton and part skylight PVC roof. The Emperor tent is an iconic model which boasts status. An Emperor tent has a unique status (King Of The Hill).

Features
2 Full Doors

4 Half Doors

1.2m High Side Walls

6m x 4m

2 Skylights With A Fitted Umbrella

350-360GSM Fire Retardant Fabric

Stove Hole (this is located on the wall due to the PVC roof)

Waterproof & Mould Resistant
UV Protected
Chunky Wooden Guy Rope Sliders
Thick 7MM Anti Rot Guy Ropes
Rip Stop PVC 540GSM Zipped In Ground Sheet
Heavy Duty Steel Groundsheet Pegs
Roll Up Sides
Mosquito Mesh On All Windows & Doors
Inner Attachments Ready
Complete With All Pegs, Poles, Ropes & Carry Sack
24-Month Warranty
Important Notice
Operating a wood burning stove inside a Bell Tent is dangerous. We hold no liability for harm or damages caused from wood burners being used inside your tent.
The correct set up for a stove/ wood burner should be outside of your tent. Carbon monoxide is a silent killer. Wood burners should only be used in a well ventilated area with a working carbon monoxide alarm! This tent is fire retardant. The retardancy has been added to create an extra layer of protection from flames for a period of time. If the fabric is in contact with flames for long periods of time, the fabric may catch fire. You can find out more information about our fire retardancy testing reports by contacting our support team.
Materials
Tent - 350GSM 100% Cotton Canvas (Waterproof, Mildew Resistant, Flame Retardant) + PVC Roof
Mosquito Mesh - 70GSM Polyester B3 Mesh Anti-Mosquito
Poles - Galvanized Steel Copper-Zinc Coated
Guy Line - 6mm Polyester Reflective Ropes (3m Length)
Ground Pegs - 6mm Steel (22cm Length) & 10mm Rebar Steel (30cm Length)
Dimensions
Total Height - 300cm
Door Height - 180cm
Wall Height - 120cm
Box 1 - 115x37x40cm (35kg)
Box 2 - 105x22x22cm (20kg)