Customer Reviews
Jonathon M.

United Kingdom
08/02/2021
Good but prickly
It is excellent at protecting and insulating the floor of the bell tent. My only minor criticism is that it is a bit prickly under foot.
Sarah B.

United Kingdom
08/02/2021
Coir bell tent matting.
The matting is great and really alters the appearance of the interior of the tent...makes it more of a room..it is a good purchase nit was a little on the expensive side and I haven't told my husband how much it cost....
Louise M.

United Kingdom
07/19/2021
Slightly disappointed sadly...
I paid for express shipping but sadly did not receive my parcel in the stated timeframe despite the additional £25 charge. Most unhappy. But, far more importantly, I was absolutely expecting the matting to come in some type of storage bag. Not anything fancy, but still some type of bag, if only to make it easier to load in and out of one's vehicle and for storage purposes. At in excess of £250 to have nothing was a significant surprise. The matting itself is thick & seemingly well made but, that said, I was left feeling slightly disappointed & mildly disgruntled.. Such a shame.
01/12/2022
BellTentVillage
Thank you for your feedback, we will continue to work on improving this our product. We have been working on a bag solution for the last 3 years that is practical yet cost effective. We have now accomplished this mission and our bags will be on our store this summer.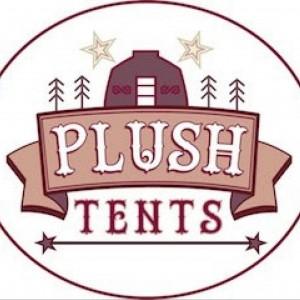 PT
Plush T.

United Kingdom
07/12/2021
Coir
Great service. Our go to company for coir matting. Good product and quick service.
Julie S.

United Kingdom
06/30/2021
Good quality matting
This 6m full moon coir mat is excellent in quality. It is a bit larger than the 6m bell tent, so in hindsight I should have gone for the 5m and had a gap around the edge. Lovely people who responded quickly and professionally to queries.
Customer Reviews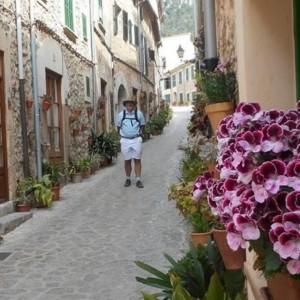 GN
gordon n.

United Kingdom
09/08/2021
All good so far
Only had the tent one week but we had it out last weekend. Well pleased with it so far. Has nice touches, the stove chimney hole, the zipped flap for ehu cable, some pocket pouches sewn onto the walls for keys, wallets, phones etc. Looks and feels like a quality product. The 2 metre door is excellent for me being that bit taller and if like us you attach an awning / tarp shelter onto the front door spike it means that is that bit higher as well. The real game changer tho is the extra high walls which give you so much more useable space inside.
Lyndsey G.

United Kingdom
04/28/2021
Fabulous tents!!
These tents are super quality. Having already purchased XL 5m bell tents from Bell Tent Village, I was looking forward to receiving these and they did not disappoint! They are so grand inside and again the quality of the zips, stove hole, guy ropes etc are excellent. The service has always been efficient from Bell tent village, and so helpful. I am really pleased with my purchases and would recommend these tents to anybody both families and glampsites.
Stephen G.

Ireland
08/26/2020
Great people to deal with
A pleasure to use. Great bit of kit
Chris B.

United Kingdom
05/21/2020
Fantastic
We've had a 4m Soul Pad (SP) bell tent for around 7 years, camping in France and at festivals, spreading the cost over use it's now at less than 30p a night; it's been well used. Now that the kids have left home, we've started to take longer holidays and really wanted more space, as well as ducking in and out of the tent was causing backaches. After some discussions with Lee at Bell Tent Village about door heights he recommended the 5m XL. It arrived yesterday and we took it to the local rec to put up. The first thing that struck us, is that it is heavy, really heavy, at 33kg, the SP was 10kg lighter. It arrived in a canvas bag, a bag for the poles, and a peg bag with pegs and a mallet. The pegs are really tough, I don't think we're going to be bending any of these soon. Opening it up, the construction, finish and attention to detail of the XL is way beyond the SP. The canvas is much heavier, and all the seams are taped, in the SP most were left rough cut and of variable size. There are loops and duffle coat style pegs for all the doors and windows, whereas in the SP some were missing and others were double sewn into the seam. Putting it up is straightforward, a one person job in about 15 mins. Once up, the XL is palatial. Whereas in our SP the bed just fitted between the centre pole and the wall, in the XL I can hardly touch them with my arms stretched. The best bit for us is that door is over 6 foot high making it easy to get through without bending. Looking forward to the holidays.
Customer Reviews
Leonardo T.

United Kingdom
02/09/2022
amazing outdoors!
great stove for shed and outdoors!
Richard G.

United Kingdom
09/22/2021
Good stove and speedy delivery
I flashed up the stove a couple of days ago and was very pleased with its performance. It quickly heated the tent and the top was hot enough to prepare a meal. I'm looking forward to the winter when it will really have to prove itself.
Paul H.

United Kingdom
01/10/2021
Awesome piece of kit
Love it, cant wait too do some winter fishing
Anne W.

United Kingdom
12/15/2020
4K Eco stove
Really pleased with the stove - it lights easily and gives off a great amount of heat. Good air control and the window is brilliant - means you can see how the fire is going all the time. Highly recommend this stove and Bell Tent Village
Hannaby M.

United Kingdom
12/09/2020
Great little stove
This is a great little stove. Just what I wanted to go in my tent. Can't wait to try it out in the cold weather
Customer Reviews
Stuart G.
I recommend this product
05/20/2022
Great quality
Great quality, very waterproof and a great size. Love it!
Robert W.

United Kingdom
08/12/2021
4x4 Metre Bell Tent Canopy Awning
Recently purchased a 4x4 Metre Bell Tent Canopy Awning and after a stormy camping trip where the winds reached 40mph at times the awning was impressive. It is well built, waterproof and sturdy. would definitely recommend.
Corinna E.

United Kingdom
07/02/2021
4x4 awning
So pleased we went for this size as we can use it over our garden table as well as camping. The only thing is when you use the large supporting central pole (when using awning on its own) it does stretch the fabric and it takes a good few days to get fabric back to original.
G S.

United Kingdom
10/10/2020
4 x 4m Awning is Awningsome!!!
This was so perfect for our camping this year. We had the space outside to brave both the scorching heat and the inevitable rain you experience in the Green and Pleasant land - it is green for a reason eh! You need a good hammer for the sturdy pegs and we had a few very minor issues, which the brilliant customer service team sorted with no drama and a fun manner - all round good people. I love their story too…good luck to Bell Tent Village. R
Customer Reviews
Mike H.

United Kingdom
08/30/2021
Easy to *****
Great product and easy to *****, was a nice addition to our bell tent and gave us a place to relax under.
JULIE K.

United Kingdom
08/11/2021
Swift delivery and perfect size for our 5m bell tent. Easy to assemble. Thank you
Awesome perfect for what we need.
mark h.

United Kingdom
07/28/2021
5x5 m bell tent
Amazing!!! so easy to put up, Brilliant quality. Very
Customer Reviews
Robert C.

United Kingdom
11/29/2021
Well made and very effective
I used the stove for the first time this weekend in freezing -6 degree temperatures. It was very much appreciated. The overall size of the stove is compact and transportable (although heavy). It is easy to set up and is very efficient in use. The stove can burn both coal and wood but I just tried wood (oak whisky barrel staves) and at the end of the burn was left with very fine ash (no big chunks). It was almost too efficient as a fully stocked firebox at as low an air gap as I dared burned for about 2 hours. I think coal would work better for longer burn times. I wanted a low burn for as long as possible to keep the tent at a bearable temperature whilst wrapped in my sleeping bag. I ended up getting up at 3 am to relight the fire as sleep was elusive even with a 4 season bag (it was -6). If I opened up the vent up the heat in the tent was unbearable and you could just about see the wood disintegrate before your eyes. As I said very efficient. The stove is very well designed and made but could do with a few refinements. A clip of some sort to hold the feet closed would make pack up easier. I envision cleaning the channel from the firebox to the flue could prove problematic so an access plate could prove useful. The bag on offer (optional) is too small and because the flue pipes are thin and long they don't fit inside the oven. I am worried about damaging the flue in transportation. A bag designed to carry the stove, flue and accessories would be well received. I have a custom bag (being made elsewhere) coming. A pair of leather protective gloves would be a useful addition to the package as well. I had the forethought to bring a set but I dare say not everyone would. When you first start the stove it takes some time before the flue starts to draw efficiently so you need the doors wide open when you start it from cold. When it is going it draws the smoke away very efficiently. The very first time you light the stove you get a smell from the paint as it heats up (to be expected) this calms down after a while and expect it won't be noticeable after a few trips away. The other thing to be cognizant of is that although the stove is on feet and raised it will burn the grass underneath. I had a heat/fireproof mat under the stove but still ended up scorching the grass. I think a garden slab maybe sort for future trips. I didn't try the oven as the camp was catered (scout camp) so can't comment on the food prep side. Think it will work great but take some careful guesswork to get the temperatures right (will depend on fuel and combustion rate). The supplied water tank is a great addition. It boils water quickly and in the future intend on bringing a hot water bottle to fill from the tank. It has a ring pull on the top to aid in removal once the water is boiling. It's a little bit fiddly but this is more down to lack of experience than bad design. The space under the tap is a little tight for most mugs so you need to take this under consideration and either raise the stove up using a slab or get a stubbier mug. Overall really happy with the stove. Was certainly a focus on envy on the weekend. I look forward to more comfortable camps in the future.
Leone J.

United States
01/07/2021
i missed out but can't wait for mine!
i missed out on it because it's in such demand-not hard to see why-but i can't wait to have one ... people working with me are outstanding! they are knowledgeable, considerate and honest. helpful and then some!
Customer Reviews
Diane C.

United Kingdom
02/04/2021
Small but mighty!
Had the shed warmed up to 20 degrees today with this stove going for an hour whilst painting, it was 4 outside and my shed is not insulated. It's perfect, honestly could not be happier, so easy to fit and put together. I spend night after night for weeks on end looking for a stove that may be suitable for a shed, the trying to locate other parts that would fit. Purchasing this as a kit was worth every penny! While the size made it perfect I was initially doubtful of the heat it would provide but how wrong I was! Never spent as long out of the house in February... my partner agrees it was a great investment!!!!
Sharon P.

United Kingdom
Fiona M.

United Kingdom
10/06/2020
Log burner
I am pleased with the burner but it does leak some smoke from under the plate at the top . Also the flashing kit lets water into the tent when it's raining , it's not loads but enough to be annoying , it's the flashing kit that came with the fire . I had to e mail for instructions on how to assemble the fire and to find out what the silver circle clip was for
01/12/2022
BellTentVillage
Thank you for your feedback, we will continue to work on improving our product and services.