Experience the skylight bell tent
Features fit for luxury
The BTV6 XL Skylight from Bell Tent Village is the perfect way to enjoy a glamping experience with family and friends. With plenty of space and all the features you need, this tent has everything you need for a comfortable stay. The skylight roof offers plenty of light and the high sides provide privacy, while the roll-up sidewalls allow for extra air flow. The 2 large doors make it easy to get in and out, and the tent is extremely robust to withstand bad weather. So whether you're pitching it in your garden or taking it on the road, the 6 XL Skylight is ready for anything!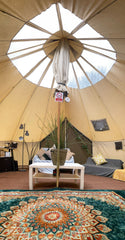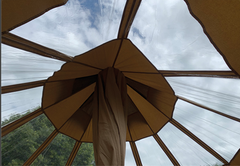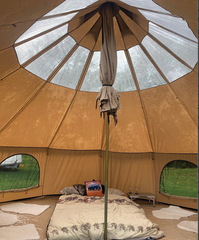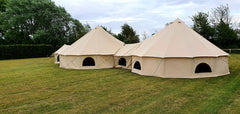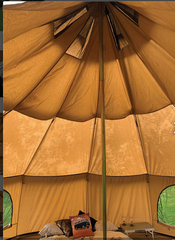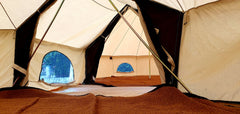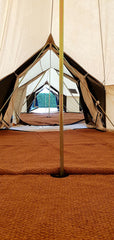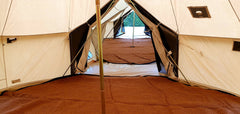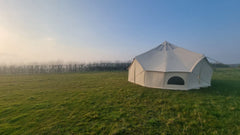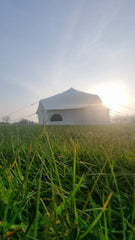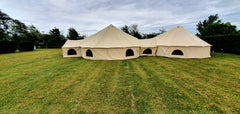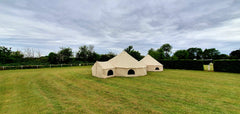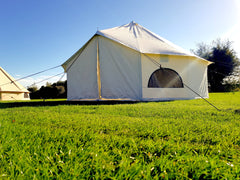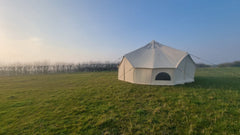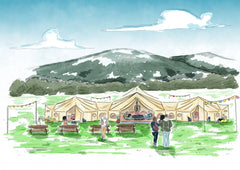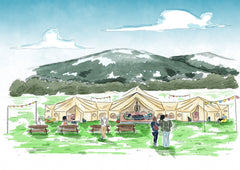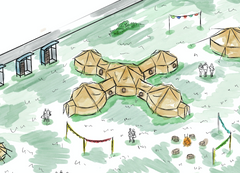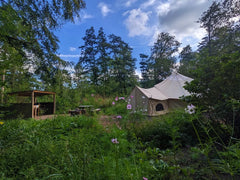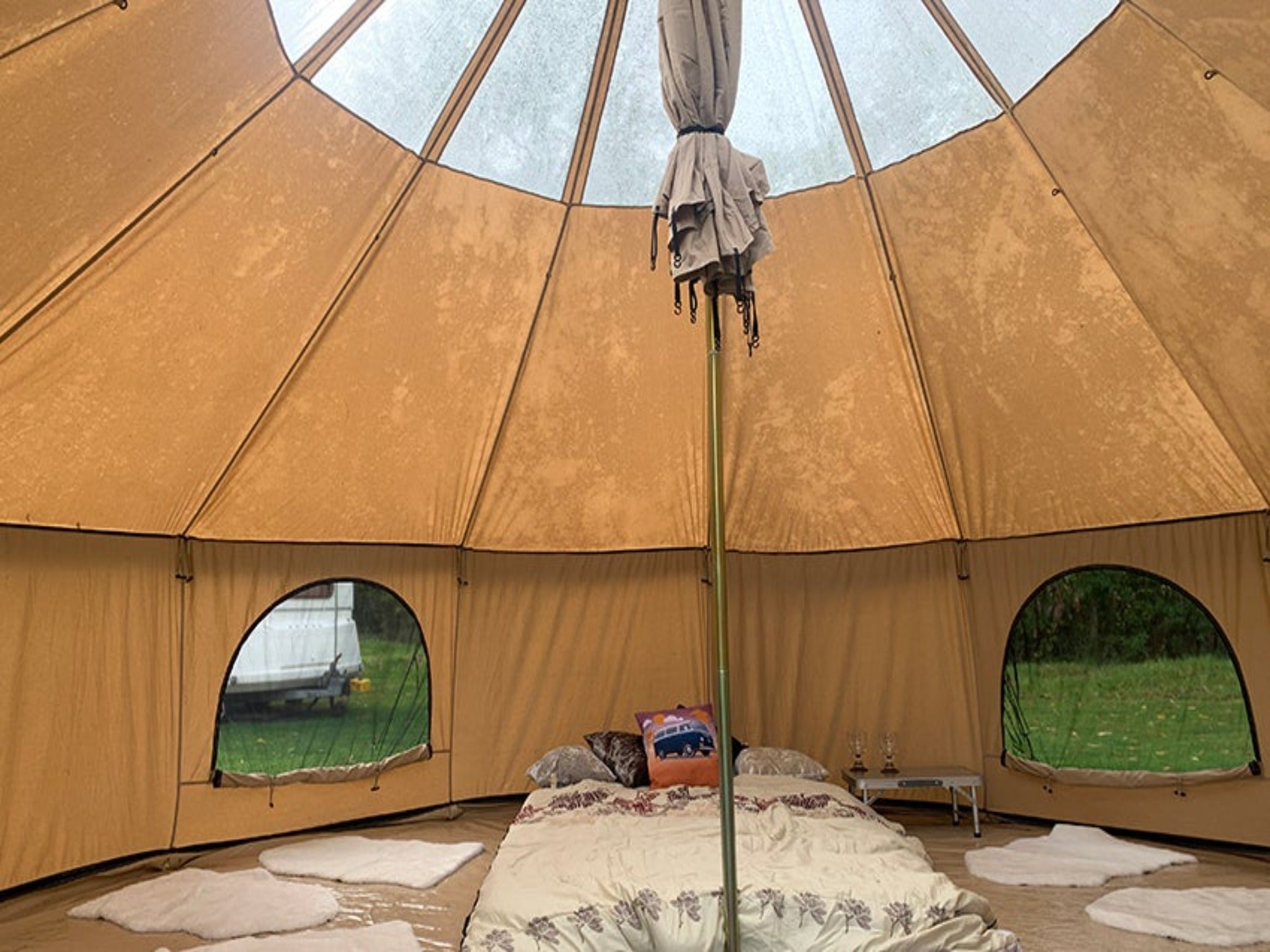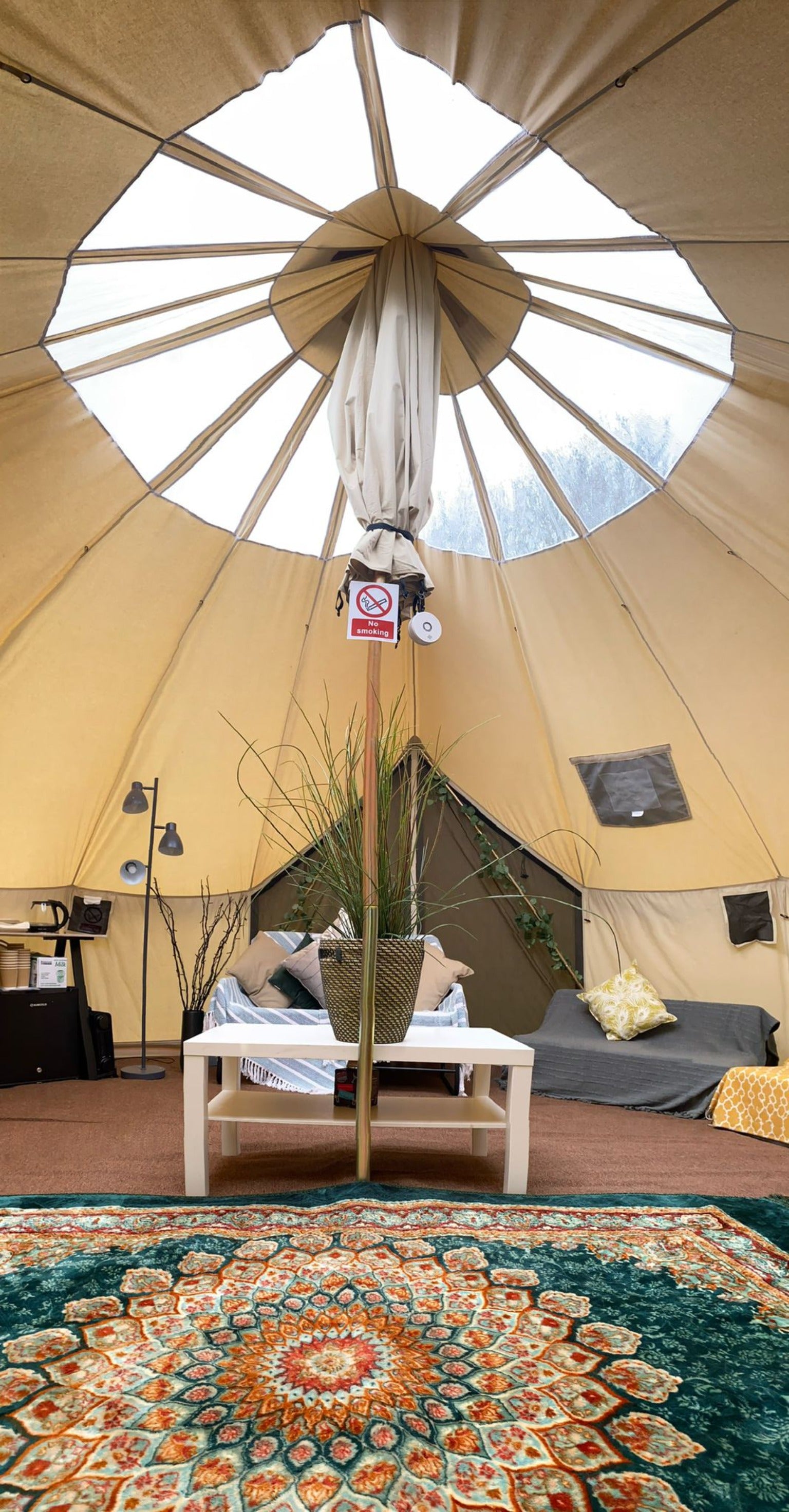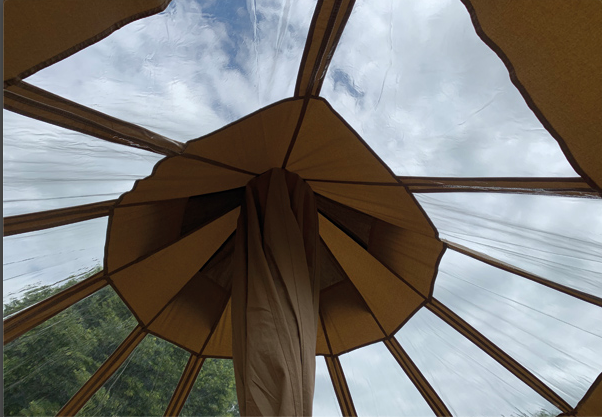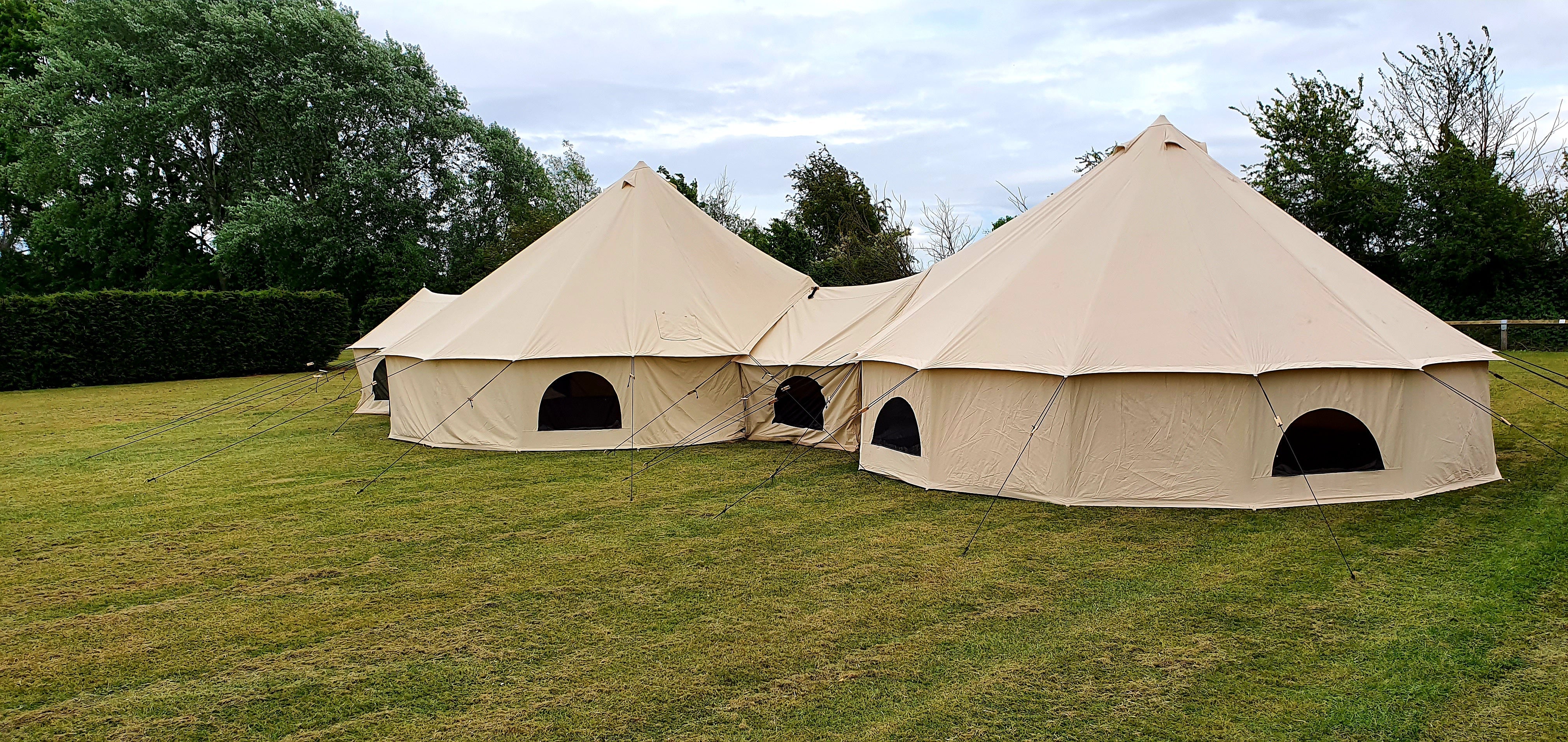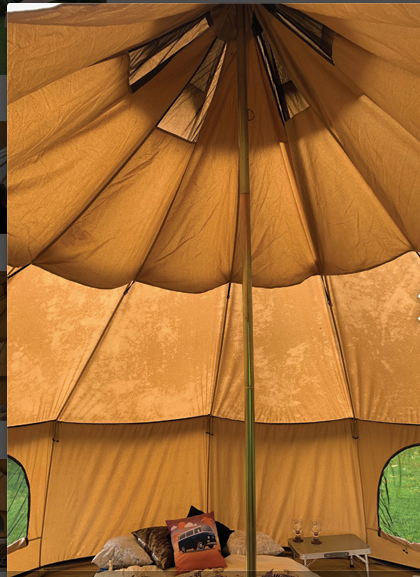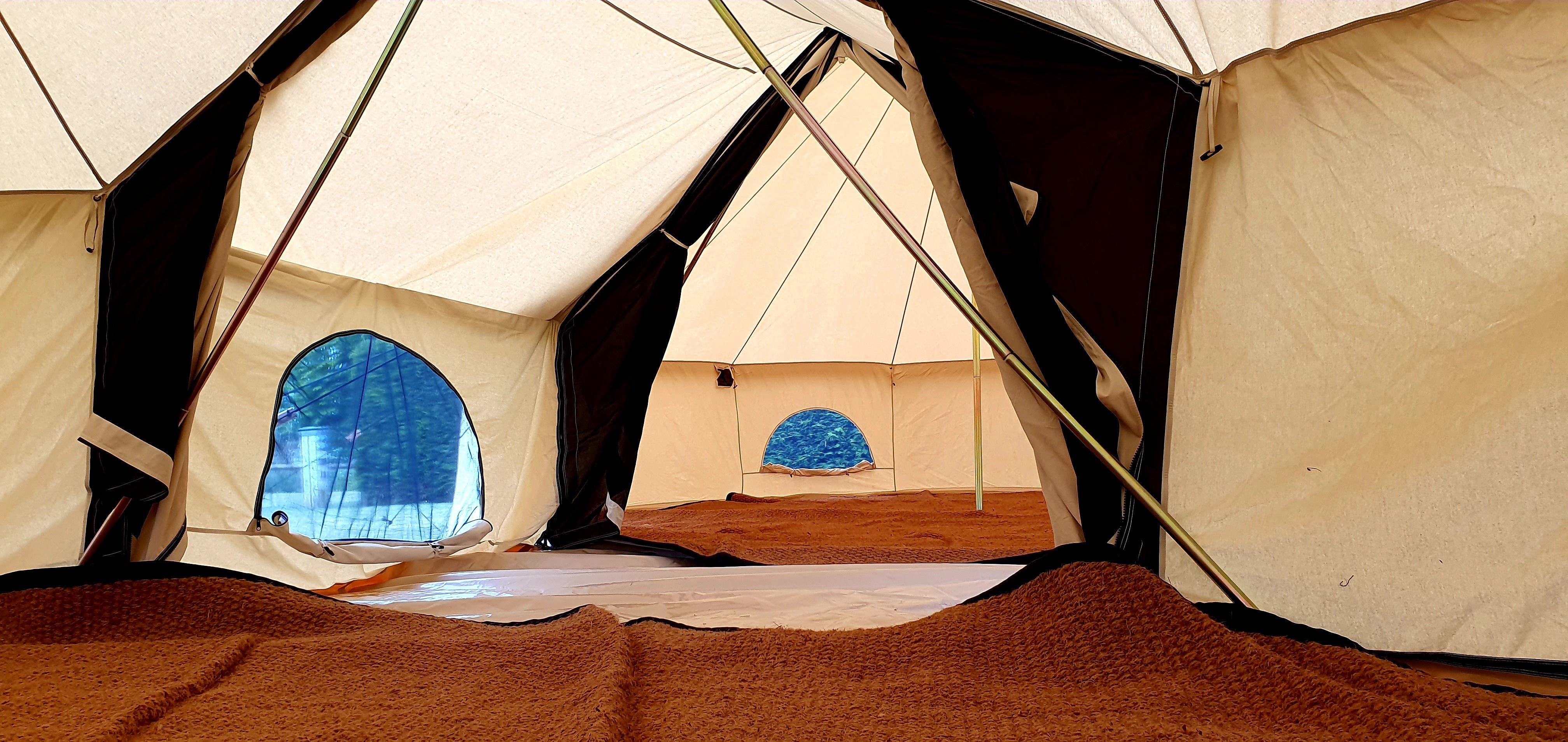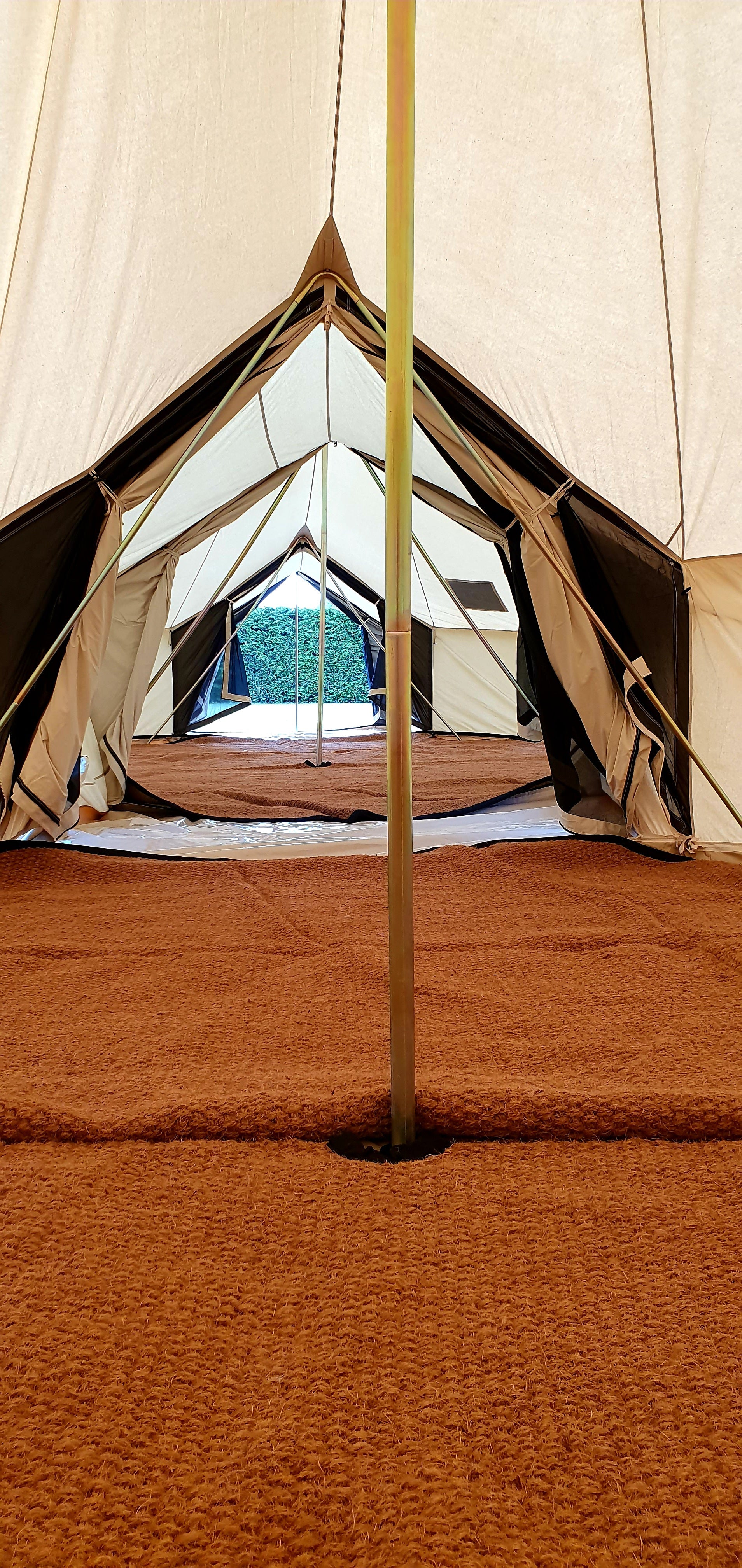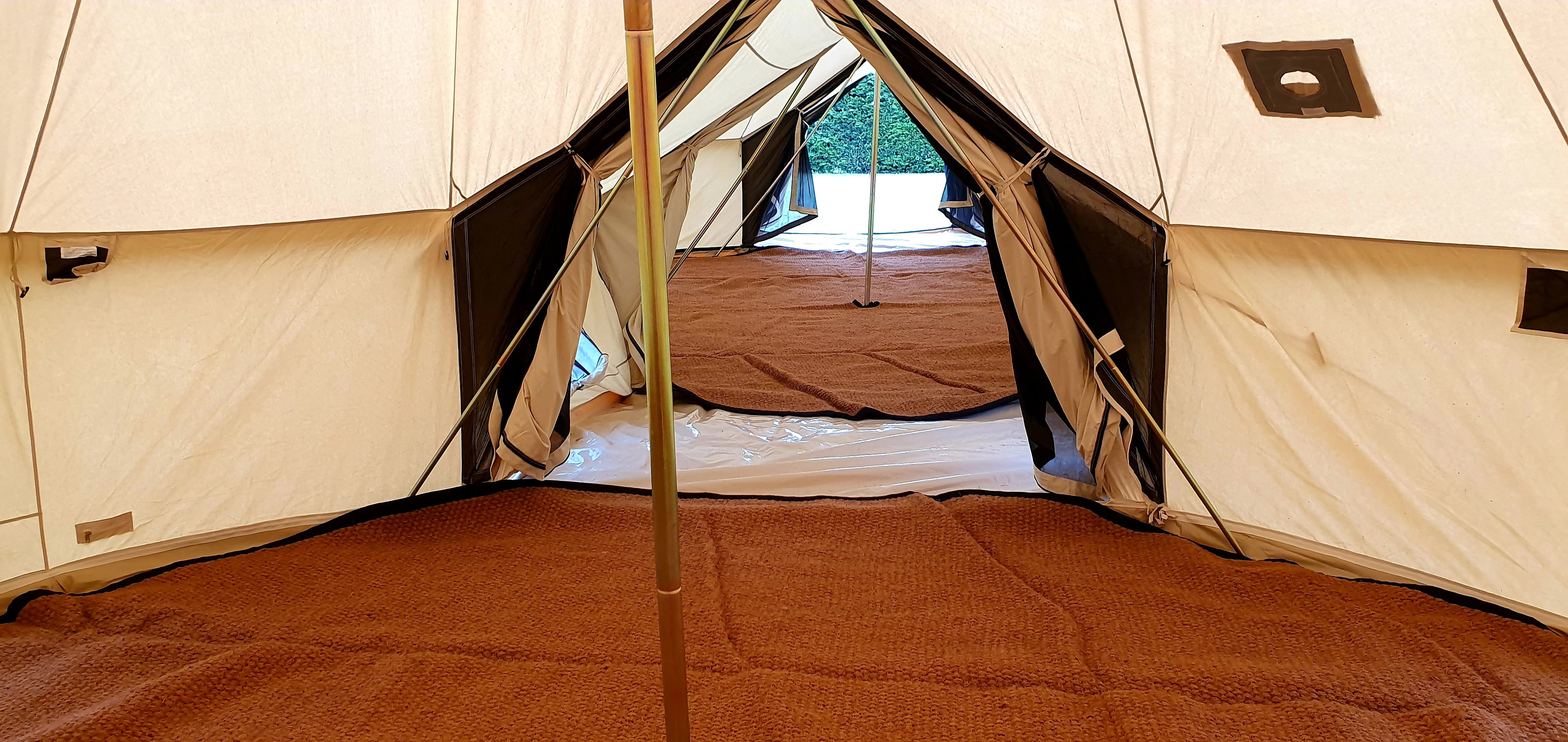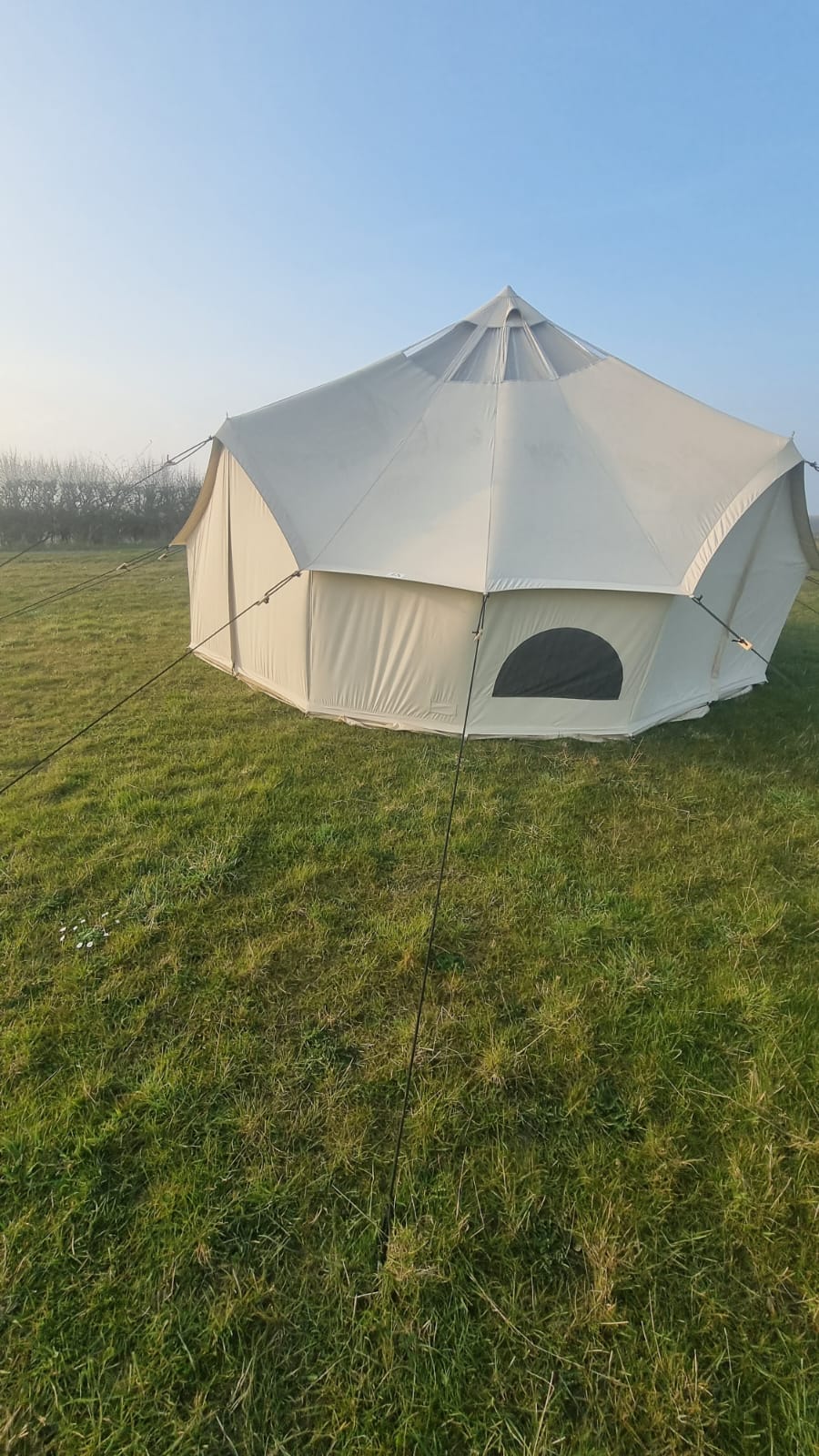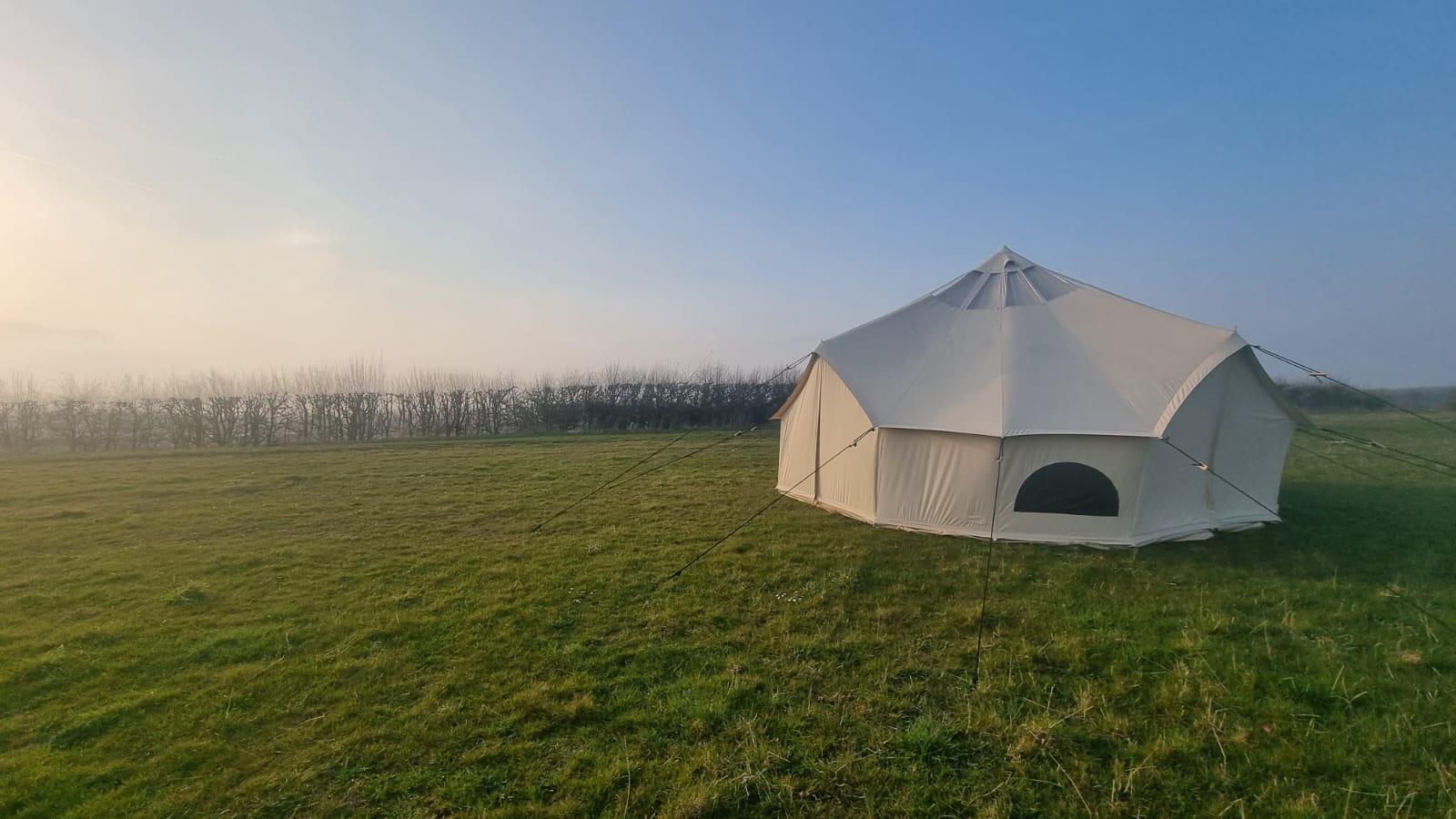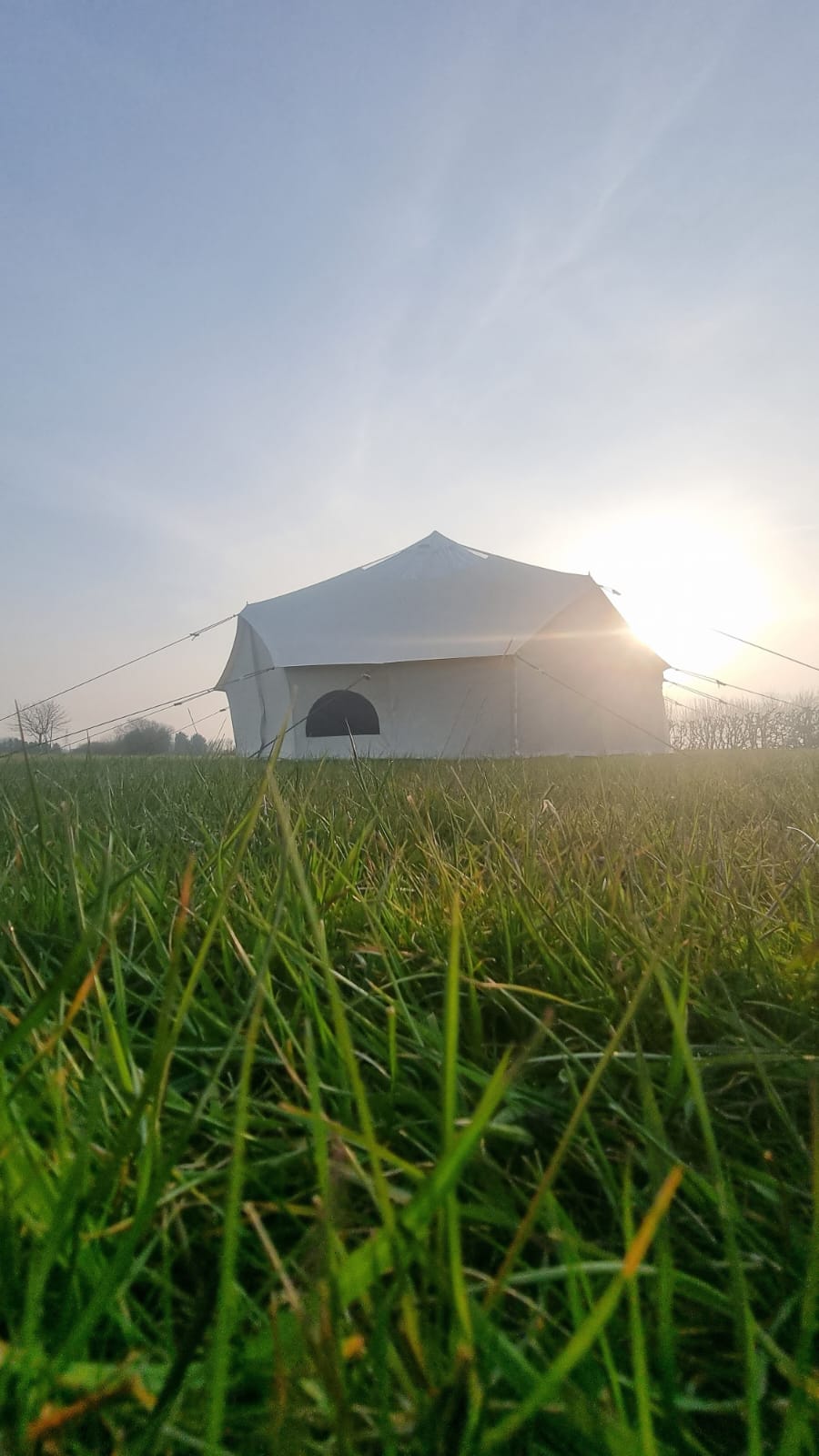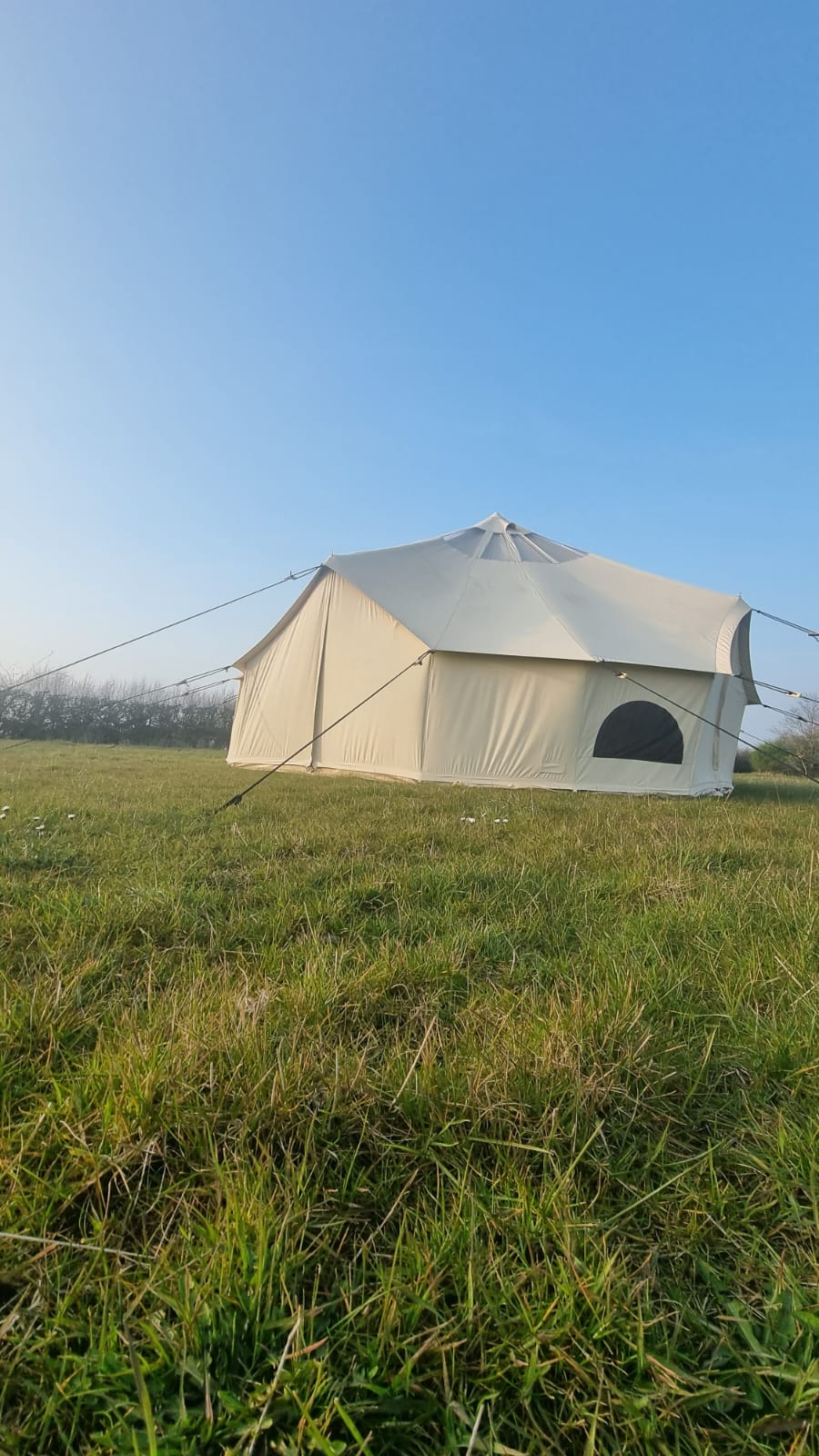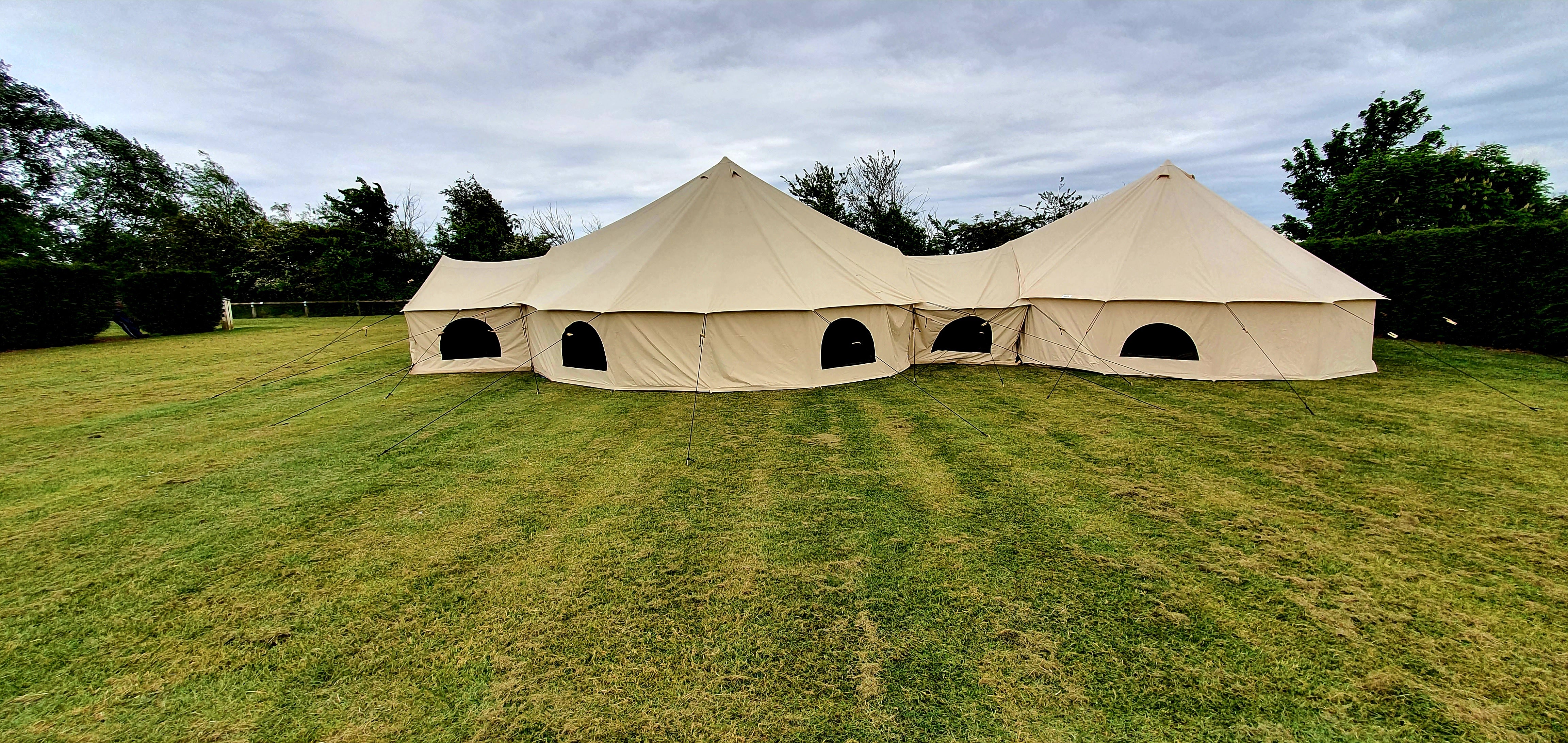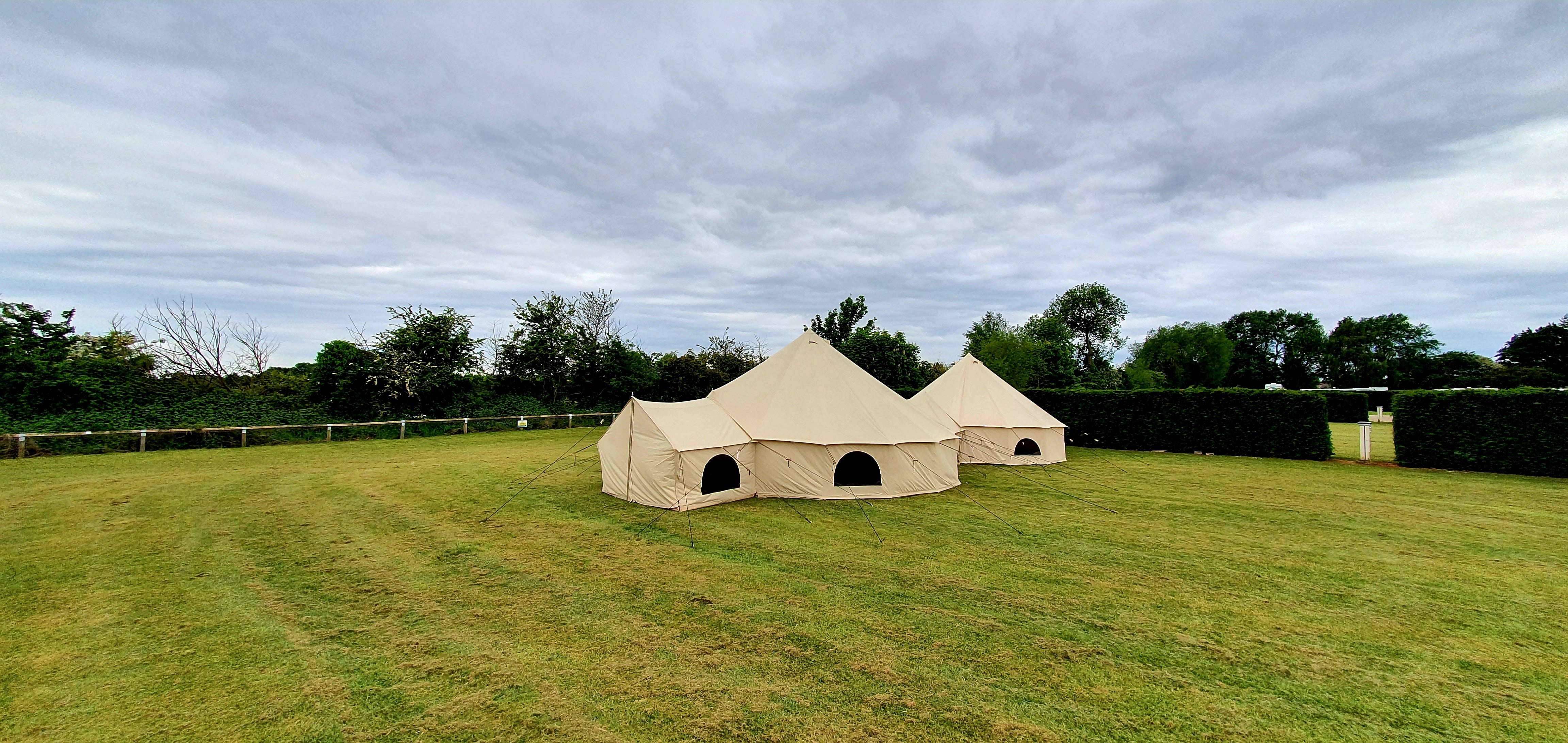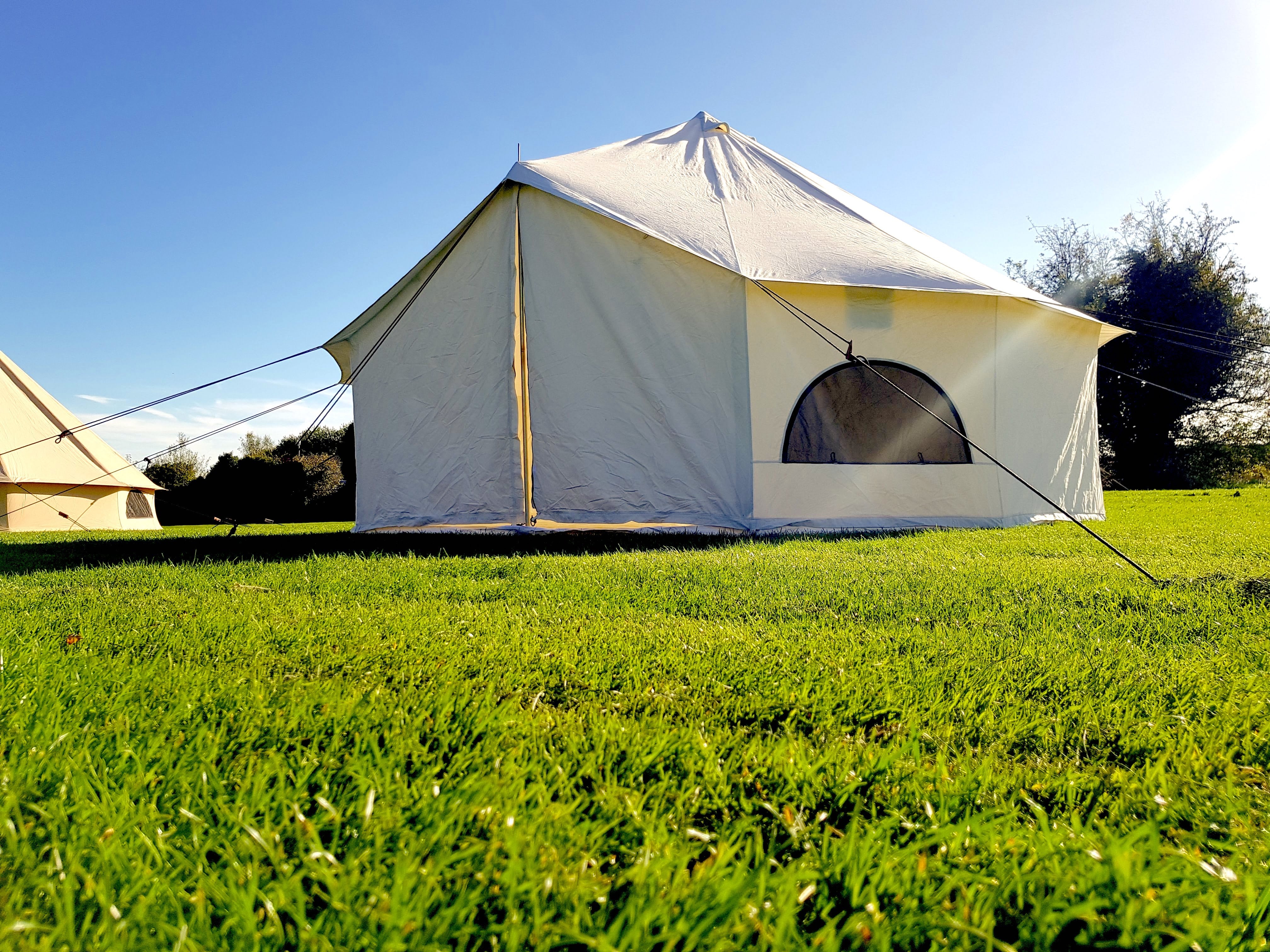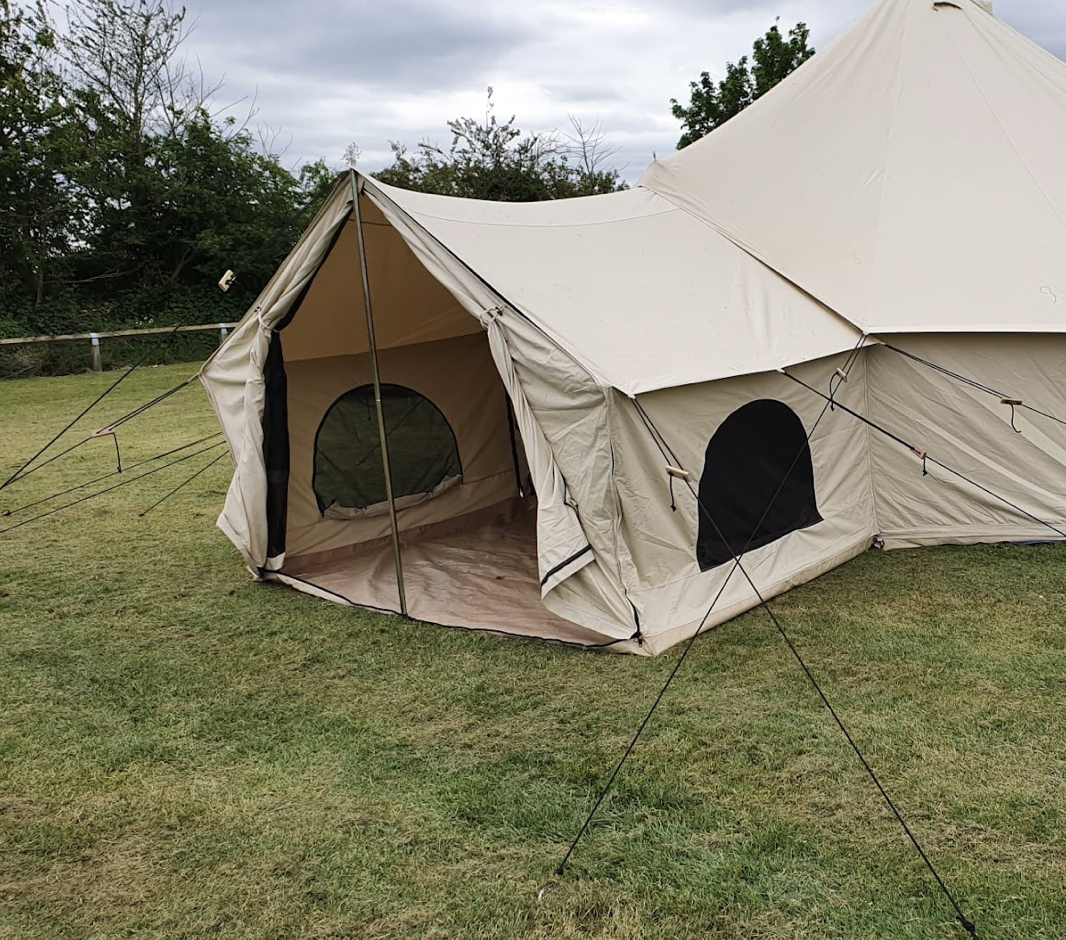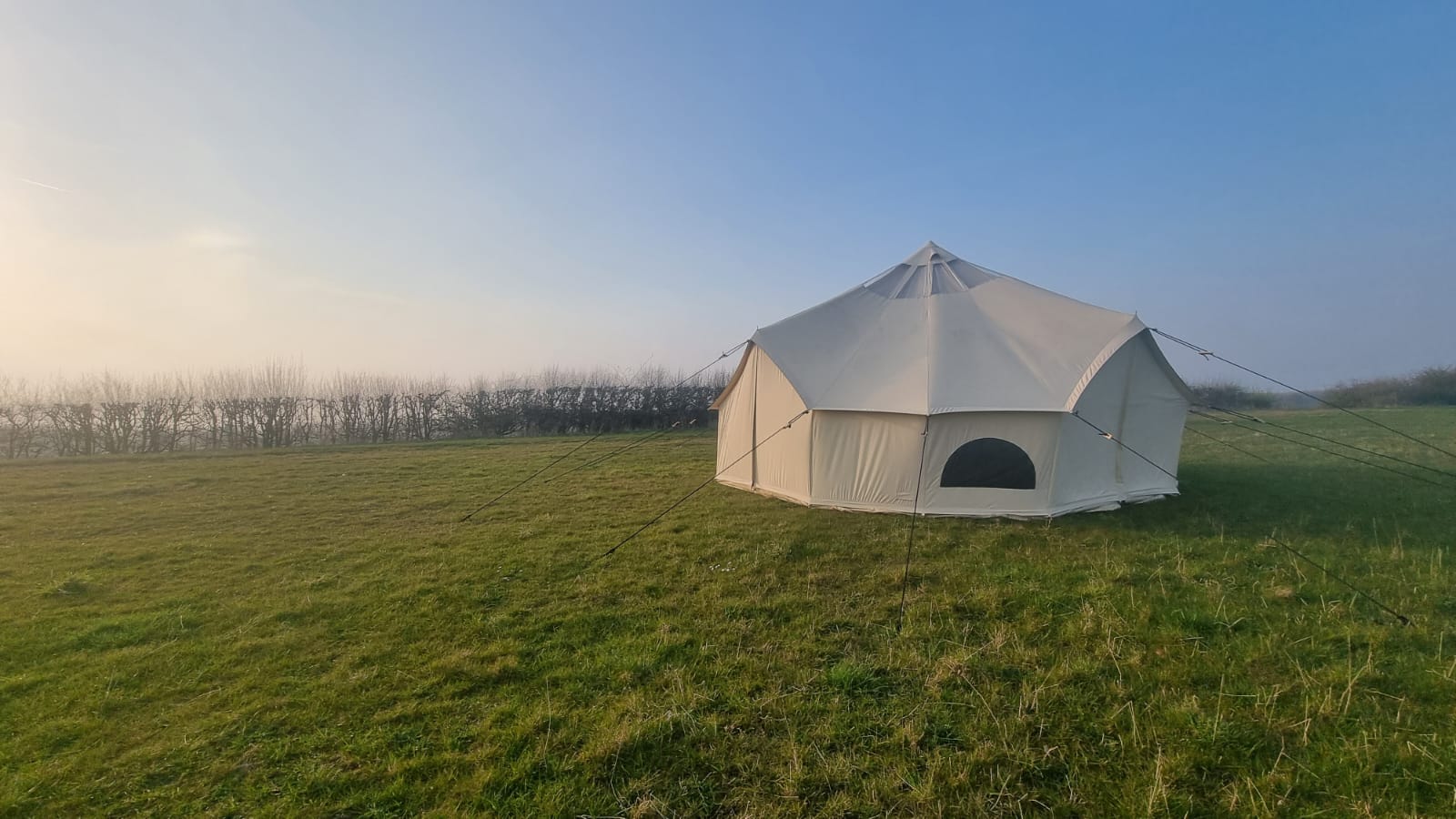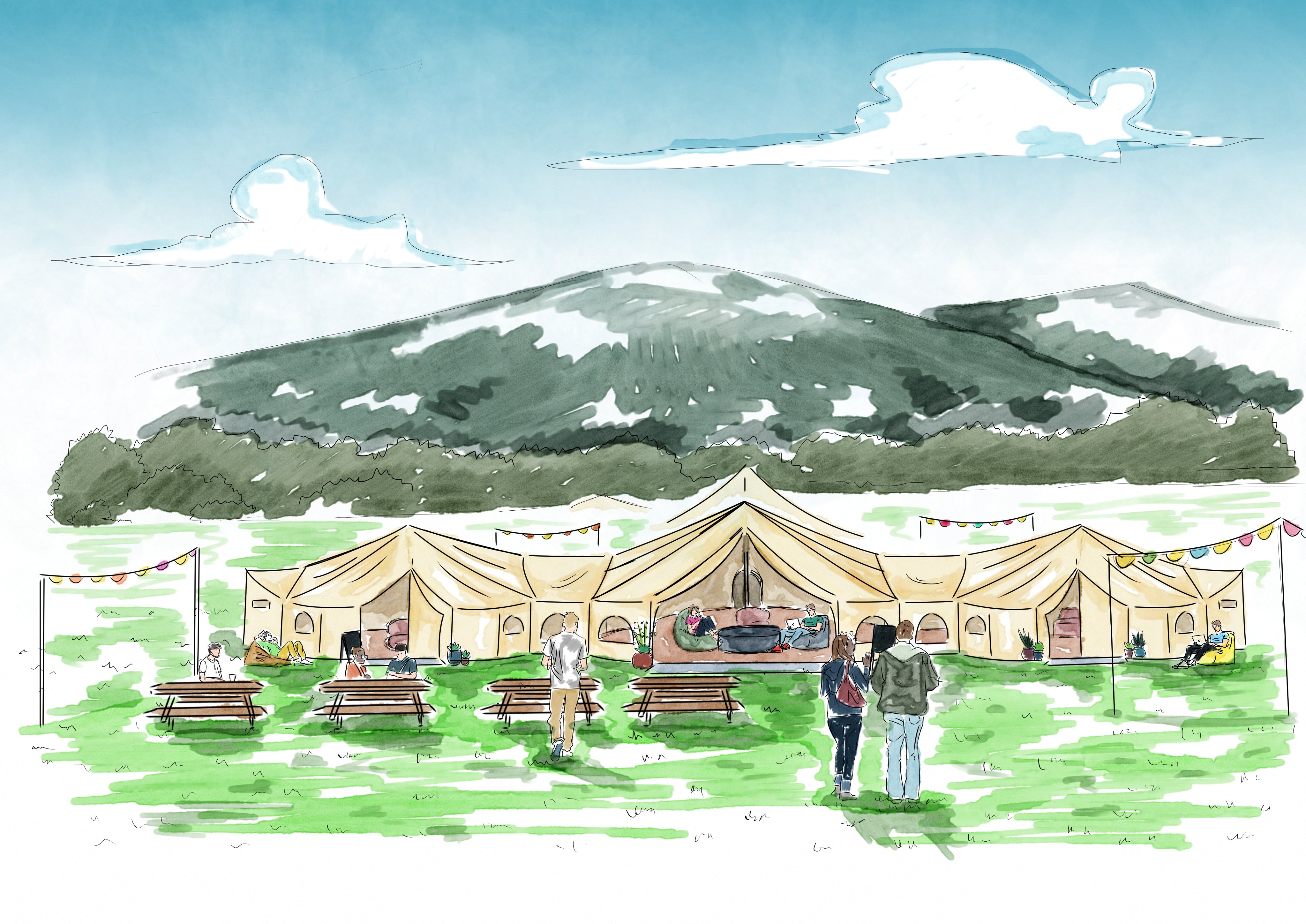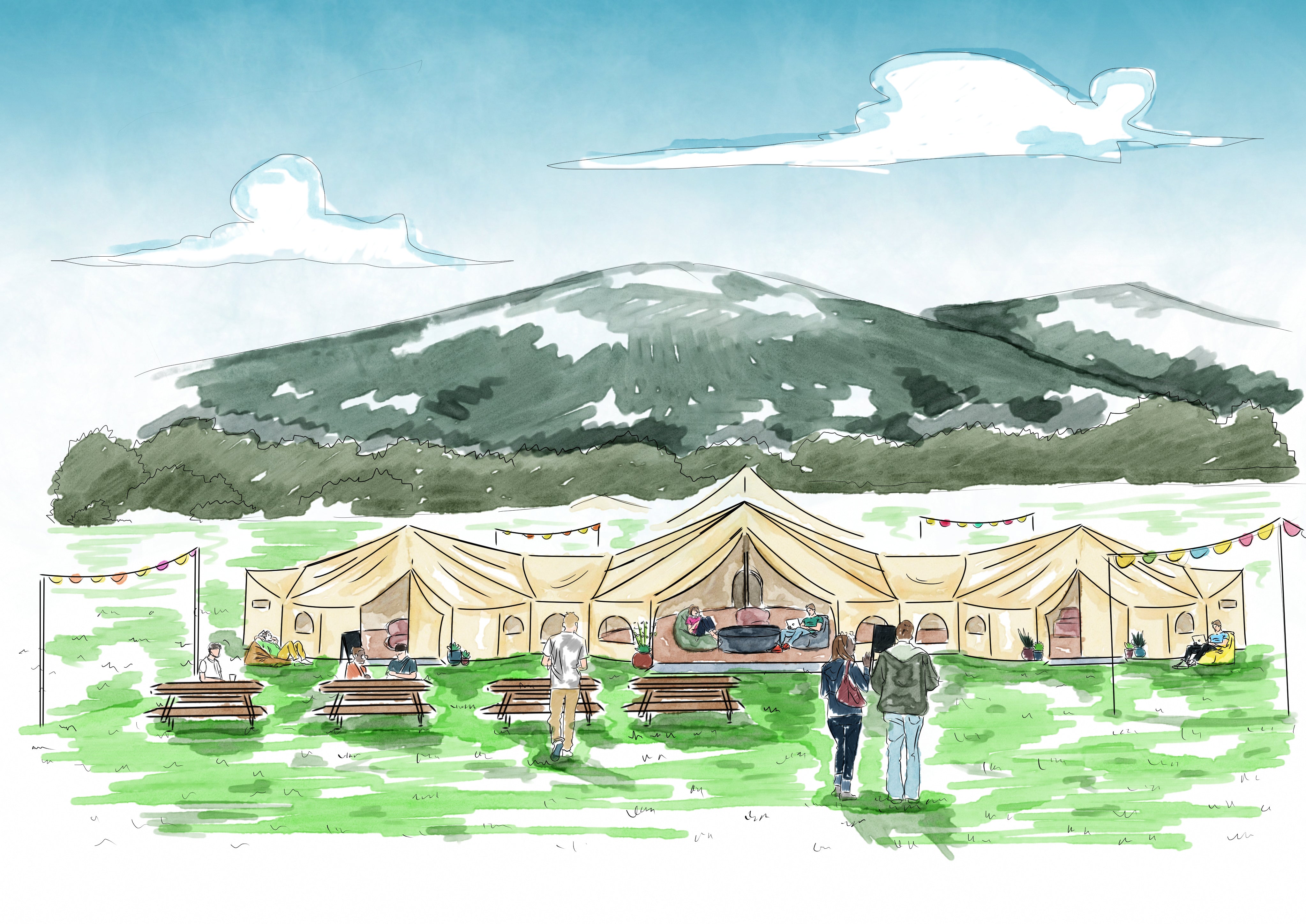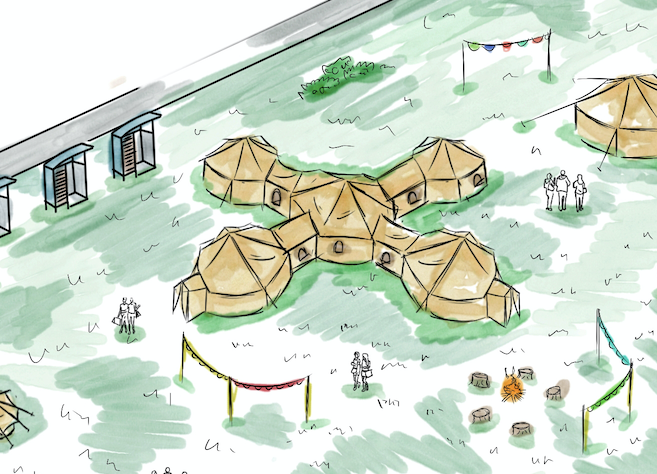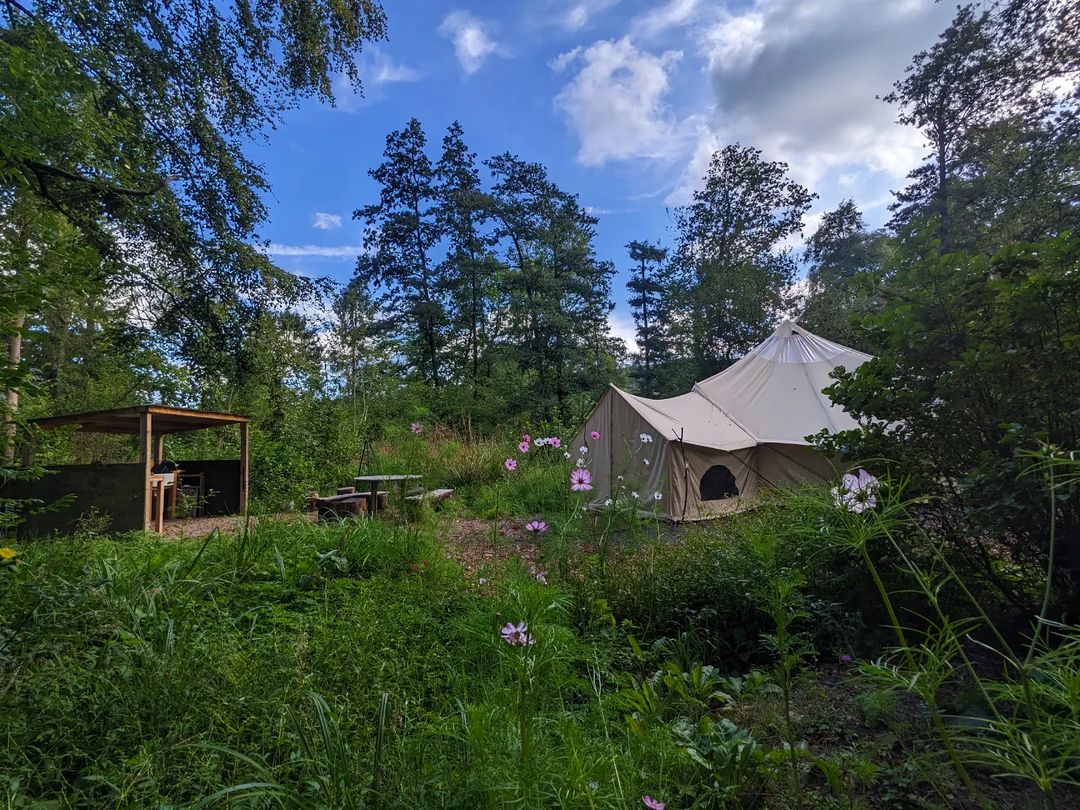 BTV 6 Skylight - 6m (Half PVC Light Roof) XL (1.2m High Walls) Water Resistant Cotton Canvas Bell Tent with Stove Hole
Out of stock
BTV 6 Connect XL Skylight Cotton Canvas Bell Tent
- BTV 6 Connect XL Cotton Canvas Bell Tent With Stove Hole and skylight
- Currently available in 6m x 6m Bell Tent inc (4 doors)
- Tunnel connections are how we connect more rooms. The BTV tunnels measure 1.2m x 1m.
- A tunnel is added for each room added to your order.
If you would like to create multiple Bell Tent Village Apartments then please contact us for a custom quote.
Spacious and airy, the BTV Series 6 XL has entered the market with every intention to please. Featuring an accommodating 2m-high entrance and 1.2 sidewalls, it's safe to say that this tent has been designed to host people who appreciate the extra room for movement. This magnificent masterpiece is a beautiful sight to the eyes but also remains weather resistant and practical from top to bottom. Are you ready to join the adventure?
Our newest BTV Connect Features:
- Our new connection technology enables our BTV tents to connect together to create a true Bell Tent Village set to rival any modern day apartment.
Connection Options:
- Our iconic 6m XL Bell Tent as a Living Room. It has 4 doors, high sides and an impressive central skylight feature. Coupled together with 1-3 connection tunnels. You can now add 3 more tents to your living room to create even more living spaces. (Our shower rooms are being developed and coming soon).
Quick Features
350-360 GSM Cotton Canvas
Fire Retardant - BS 7837 /Din 4102/B2 European Standards
Stove Hole Ready
2m High Walk-In Door High 110-120cm Sidewalls
Waterproof & Mould Resistant
UV Protected
Chunky Wooden Guy Rope Sliders
Thick 7MM Anti Rot Guy Ropes
Rip Stop PVC 540GSM Zipped In Ground Sheet
Heavy Duty Steel Groundsheet Pegs
Roll Up
Sides Mosquito Mesh On All Windows & Doors
Inner Attachments Ready
Complete With All Pegs, Poles, Ropes & Carry Sack
24-Month Warranty
Important notice
Operating a wood burning stove inside a Bell Tent is dangerous. We hold no liability for harm or damages caused from wood burners being used inside your tent. The correct set up for a stove/ wood burner should be outside of your tent. Carbon monoxide is a silent killer. Wood burners should only be used in a well ventilated area with a working carbon monoxide alarm! This tent is fire retardant. The retardancy has been added to create an extra layer of protection from flames for a period of time. If the fabric is in contact with flames for long periods of time, the fabric may catch fire. You can find out more information about our fire retardancy testing reports by contacting our support team.
Materials
Tent - Cotton Canvas 360 GSM With PVC Roof
Tent Pole - Golden Galvenized
A-Frame - Golden Galvenized
Guy Line Tensioners - Wodden
Ground Pegs - Golden Galvenized
Dimensions
Total Height - 324cm
Door Height -200cm
Wall Height - 110cm
Packed - 110x42x40 (Box 1) & 110x28x28 (Box 2)
Weight - 70kg
Tent Sack Size -
Pole Sack Size -
Frequently Asked Questions
Yes there is! There is a built in stove hole with cover flap.

2.How big is the BTV 6 XL?

This tent is 6m x 6m with a 2m high entrance and sidewalls that are 1.2m high.

3.How do I connect more rooms?

You would need to purchase tunnel connections and additional tents to connect to.

4.Is it dark inside the tent?

This tent has a built-in skylight for extra added light & detachable curtain to close out the light when privacy is needed.

5.Will it survive harsh UK weather?

All of our bell tents are durable and practicle, our robust bell tents withstand challenging weather conditions and have been tested for all season usage.

6.What colour does the tent come in?

This tent comes in a beige sandstone colour.

7.Can I roll up the windows?

Yes, you can roll up the sides of the windows to get a view & allow better airflow.

8.Is the tent fire retardent?

Yes, this bell tent is Fire Retardant - BS 7837 /Din 4102/B2 to European Standards.
Best uses for the BTV 6 connect + skylight cotton canvas bell tent
Get the best out of your bell tent
Events
Designed to host people who appreciate the extra room for movement.
Holiday park rental
Luxurious & large enough to be used as an additional income stream.
Festivals
Create a relaxing, airy festival space with the stylish, comfortable BTV 6.
Family holiday
Size it to your needs, add rooms & accomodate the whole family.
Key features
Space on space
A massive living area and the ability to add on rooms with ease, make this the ideal tent for large groups.
Comfortable
Take all your home comforts with you & transform your bell tent into a spacious and cosy space.
Fire retardent
Our canvas meets stringent European flame retardancy regulations, Fire Retardant - BS 7837 /Din 4102/B2.