Customer Reviews
Dave E.
I recommend this product
05/13/2022
pipe elbow
part well packed and arrived promptly, fitted today exact fit very good quality i would recommend belltent village for all your tent and accesory needs , good customer service if needed, thanks Dave.
Gary C.

United Kingdom
I recommend this product
04/19/2022
Extension
Exactly as described and worked a treat
Joe H.

United Kingdom
I recommend this product
Kevin

United Kingdom
I recommend this product
03/25/2022
Easy fit
No problems, coupled straight onto two existing flue pipes. Did the job.
john d.

United Kingdom
02/14/2022
Bell Tent Village , Purchase of various Items.
First class service .
Customer Reviews
Jonathon M.

United Kingdom
08/02/2021
Good but prickly
It is excellent at protecting and insulating the floor of the bell tent. My only minor criticism is that it is a bit prickly under foot.
Sarah B.

United Kingdom
08/02/2021
Coir bell tent matting.
The matting is great and really alters the appearance of the interior of the tent...makes it more of a room..it is a good purchase nit was a little on the expensive side and I haven't told my husband how much it cost....
Louise M.

United Kingdom
07/19/2021
Slightly disappointed sadly...
I paid for express shipping but sadly did not receive my parcel in the stated timeframe despite the additional £25 charge. Most unhappy. But, far more importantly, I was absolutely expecting the matting to come in some type of storage bag. Not anything fancy, but still some type of bag, if only to make it easier to load in and out of one's vehicle and for storage purposes. At in excess of £250 to have nothing was a significant surprise. The matting itself is thick & seemingly well made but, that said, I was left feeling slightly disappointed & mildly disgruntled.. Such a shame.
01/12/2022
BellTentVillage
Thank you for your feedback, we will continue to work on improving this our product. We have been working on a bag solution for the last 3 years that is practical yet cost effective. We have now accomplished this mission and our bags will be on our store this summer.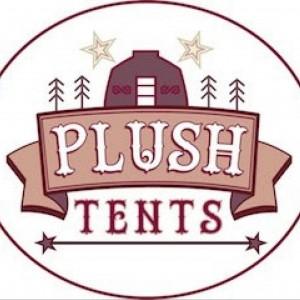 PT
Plush T.

United Kingdom
07/12/2021
Coir
Great service. Our go to company for coir matting. Good product and quick service.
Julie S.

United Kingdom
06/30/2021
Good quality matting
This 6m full moon coir mat is excellent in quality. It is a bit larger than the 6m bell tent, so in hindsight I should have gone for the 5m and had a gap around the edge. Lovely people who responded quickly and professionally to queries.
Customer Reviews
Mark W.

United Kingdom
03/08/2022
Quality
Good quality, fits my camping stove. Had a minor issue with delivery charge but was swiftly dealt with . Would use this company again.
Leonardo T.

United Kingdom
02/09/2022
Great twin pipes
I bought this to install my wood burning stove and works great!
Brinley J.

United Kingdom
12/22/2021
The two stove elbows was ideal and fitted easy.
Customer Reviews
Sally I.

United Kingdom
07/26/2021
Nikwax waterproofer
Brilliant! It saved my beloved 25 year old Dutch scout tent from being scrapped. It worked beautifully without nasty chemicals. So survived a thunderstorm and smelt pleasant to sleep in. I have loads left over too.
Mr B.

United Kingdom
10/05/2020
Cotton Canvas Waterproofing
I was disappointed as I had thought this would be a spray but it turned out to be a liquid which entailed washing the canvas cover and adding a portion to the wash. Not suitable to the need.
Edward D.

United Kingdom
09/02/2020
5 stars
Worked great as i got a stained on my new bell tent and used a cleaner on it but i found it was not waterproof so i used this Cotton Canvas Waterproofing and if now is waterproof again. I got a spray bottle and put one part of Cotton Canvas Waterproofing to 9 parts of water and sprayed onto the part i wanted to waterproof and let it dry. I redone this 3 times and checked by putting water onto the area and it was 100% waterproofed again.Great job.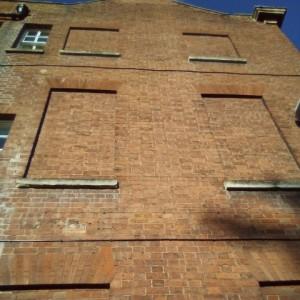 JF
John F.

United Kingdom
08/03/2020
Cotton canvas waterproofing
Application is very easy. I used it to re-proof my swag ( Australian bivvy bag) , a canvas rucksack and a pair of over trousers. Half a bottle did these items.