Customer Reviews
100
reviewers would recommend this product
Write a Review
08/19/2022
I recommend this product
Very happy
We are so happy with our tent! So happy in fact that we couldn't wait for the holiday and spent a few nights in our garden. It was easy to set up, looks great and is very well constructed. The first day of use was around 30°c and the tent stayed cooler than previous polyester tents and at night it felt far cosier and more of an experience. Can't wait to spend more time in it.
Joel G.

United Kingdom
04/05/2022
I recommend this product
4m Bell Tent - Fantastic
This is the second tent we have bought. The material is super thick and we have found the design to be bomb proof. Unable to find fault - amazing product and amazing company with excellent customer service. ⭐️ See our tents in action at DolledUpPamperParty.co.uk or @dolleduppamperparty - Tik Tok
Victoria W.

United Kingdom
07/15/2020
Extremely happy.
Great service, speedy delivery and a good quality product. Our guests have given us positive reviews about the bell tents as well.
Phil

United Kingdom
04/27/2020
They send it to Greenland
I have ordered to my home Ilulissat Greenland in the Arctic. And my new canvas tent arrive today by airplane. It's a good service by the company. I give it 5 stats. I will send pictures when it's ready to use. First in June it Will be summer here for 3 month.
Jan C.

Greenland
07/27/2023
I recommend this product
My New Bell Tent
I haven't had a chance to use my new tent yet but am hoping to soon. Everything looks good though. Really quick delivery.
Sue C.

United Kingdom
Customer Reviews
Andrew K.
I recommend this product
11/01/2022
Bell tent coir matting
Excellent and timely service!
Lottie P.

United Kingdom
I recommend this product
08/31/2022
Corr matting
Very heavy and big rough however looks great in the huge bell tent. Very pleased how it compliments and makes the tent look complete and good price Thank you Lottie
Jonathon M.

United Kingdom
08/02/2021
Good but prickly
It is excellent at protecting and insulating the floor of the bell tent. My only minor criticism is that it is a bit prickly under foot.
Sarah B.

United Kingdom
08/02/2021
Coir bell tent matting.
The matting is great and really alters the appearance of the interior of the tent...makes it more of a room..it is a good purchase nit was a little on the expensive side and I haven't told my husband how much it cost....
Louise M.

United Kingdom
07/19/2021
Slightly disappointed sadly...
I paid for express shipping but sadly did not receive my parcel in the stated timeframe despite the additional £25 charge. Most unhappy. But, far more importantly, I was absolutely expecting the matting to come in some type of storage bag. Not anything fancy, but still some type of bag, if only to make it easier to load in and out of one's vehicle and for storage purposes. At in excess of £250 to have nothing was a significant surprise. The matting itself is thick & seemingly well made but, that said, I was left feeling slightly disappointed & mildly disgruntled.. Such a shame.
01/12/2022
BellTentVillage
Thank you for your feedback, we will continue to work on improving this our product. We have been working on a bag solution for the last 3 years that is practical yet cost effective. We have now accomplished this mission and our bags will be on our store this summer.
Customer Reviews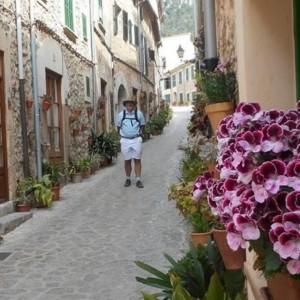 GN
gordon n.

United Kingdom
09/08/2021
All good so far
Only had the tent one week but we had it out last weekend. Well pleased with it so far. Has nice touches, the stove chimney hole, the zipped flap for ehu cable, some pocket pouches sewn onto the walls for keys, wallets, phones etc. Looks and feels like a quality product. The 2 metre door is excellent for me being that bit taller and if like us you attach an awning / tarp shelter onto the front door spike it means that is that bit higher as well. The real game changer tho is the extra high walls which give you so much more useable space inside.
Lyndsey G.

United Kingdom
04/28/2021
Fabulous tents!!
These tents are super quality. Having already purchased XL 5m bell tents from Bell Tent Village, I was looking forward to receiving these and they did not disappoint! They are so grand inside and again the quality of the zips, stove hole, guy ropes etc are excellent. The service has always been efficient from Bell tent village, and so helpful. I am really pleased with my purchases and would recommend these tents to anybody both families and glampsites.
Stephen G.

Ireland
08/26/2020
Great people to deal with
A pleasure to use. Great bit of kit
Chris B.

United Kingdom
05/21/2020
Fantastic
We've had a 4m Soul Pad (SP) bell tent for around 7 years, camping in France and at festivals, spreading the cost over use it's now at less than 30p a night; it's been well used. Now that the kids have left home, we've started to take longer holidays and really wanted more space, as well as ducking in and out of the tent was causing backaches. After some discussions with Lee at Bell Tent Village about door heights he recommended the 5m XL. It arrived yesterday and we took it to the local rec to put up. The first thing that struck us, is that it is heavy, really heavy, at 33kg, the SP was 10kg lighter. It arrived in a canvas bag, a bag for the poles, and a peg bag with pegs and a mallet. The pegs are really tough, I don't think we're going to be bending any of these soon. Opening it up, the construction, finish and attention to detail of the XL is way beyond the SP. The canvas is much heavier, and all the seams are taped, in the SP most were left rough cut and of variable size. There are loops and duffle coat style pegs for all the doors and windows, whereas in the SP some were missing and others were double sewn into the seam. Putting it up is straightforward, a one person job in about 15 mins. Once up, the XL is palatial. Whereas in our SP the bed just fitted between the centre pole and the wall, in the XL I can hardly touch them with my arms stretched. The best bit for us is that door is over 6 foot high making it easy to get through without bending. Looking forward to the holidays.
Customer Reviews
Stephen H.

United Kingdom
09/23/2020
Many happy years to come
There is ample space for us and the 4 kids and even space to relax. The emperor is easy to pitch and put the poles up. It needs two adults but is far quicker than any other tent of similar size I have ever had! Thick canvas and good sturdy guy ropes and adjusters add to the feel of the high quality nature of the tent! Look forward to accessorising it in the future. Many happy years of camping to come!!
Customer Reviews
David T.
I recommend this product
08/26/2022
Best bell tent
Great quality, and great customer service, very pleased
claire p.

United Kingdom
I recommend this product
06/21/2022
Amazing quality
We have just had our first weekend camping in the bell tent. Firstly, the assembly. It was up in no time. The only thing that wasn't easy, was raising the central pole. We had a laugh while my husband was inside, baking, while using all his strength to lift the heavy material. Once done, the rest was easy. We had numerous comments from fellow campers, asking where it was from and asking to look inside. The quality is incredible. Putting it away was as easy as the ******** and we managed to get it back into the bag without any problem.
Samantha H.

United Kingdom
01/17/2022
Great, helpful and speedy
Very positive and I am delighted with the tent. Prompt delivery. Great technical information and advice. It would be lovely to have a named contact as I've noticed all comms have no sign off. Shame as you are professional, knowledgeable and I enjoyed the dialogue
Helen B.

United Kingdom
12/06/2021
Sons 18th Birthday Surprise Present
Wow what a hit ! Son and his friends planning dream nights away since the unveiling of sons surprise present. He's into modern folk music and plays guitar and we forfilled his dream with this purchase. He can now sit by the fire pit strumming with a quality tent accommodation. It was easy to put up. The canvass is brilliant quality and it will last for years. It's December and there's been heavy rain but you can see quality of waterproofing. The guy ropes and pegs are really substantial. We have heated this with a small electric stove and it's perfect environment. His friends loved it and he's already making the most fantastic memories !
Stuart C.

United Kingdom
Customer Reviews
100
reviewers would recommend this product
Write a Review
07/06/2022
I recommend this product
The sky view bell tent 5m
I was one of the first people to revive my sky view bell tent and i was wowed by it the moment I seen the clear roof! It was exactly what I'd been dreaming off for my business and I knew it would be a big hit! Everyone that I've hired this beautiful tent out too, has been so blown away by it's uniqueness and how spacious it is inside! I would highly recommend this company to anyone! Their customer service team are absolutely amazing and super quick to sort any problems you may be having! I will continue to buy all my bell tents from this company as the quality is so much better that others I've bought from in the past.
Charlotte p.

United Kingdom
06/30/2023
I recommend this product
Amazing communication very fast delivery
Carolyn J.

United Kingdom
05/05/2023
I recommend this product
Actual customer service
I am so impressed with the level of costumer service by this company. I wanted to purchase a tent, they didn't have it in stock so they suggested a similar tent that was on sale. I purchased that and also pre-ordered the tent I wanted which was due to arrive in April. April arrived and they contacted me to say the pre-ordered tent was unfortunately delayed by another couple of months but in the meantime they offered me another tent to be swapped when the ordered tent arrives. They have gone above and beyond to make sure I was a satisfied consumer, which I am!
Kara L.

United Kingdom