Customer Reviews
Jonathon M.

United Kingdom
08/02/2021
Good but prickly
It is excellent at protecting and insulating the floor of the bell tent. My only minor criticism is that it is a bit prickly under foot.
Sarah B.

United Kingdom
08/02/2021
Coir bell tent matting.
The matting is great and really alters the appearance of the interior of the tent...makes it more of a room..it is a good purchase nit was a little on the expensive side and I haven't told my husband how much it cost....
Louise M.

United Kingdom
07/19/2021
Slightly disappointed sadly...
I paid for express shipping but sadly did not receive my parcel in the stated timeframe despite the additional £25 charge. Most unhappy. But, far more importantly, I was absolutely expecting the matting to come in some type of storage bag. Not anything fancy, but still some type of bag, if only to make it easier to load in and out of one's vehicle and for storage purposes. At in excess of £250 to have nothing was a significant surprise. The matting itself is thick & seemingly well made but, that said, I was left feeling slightly disappointed & mildly disgruntled.. Such a shame.
01/12/2022
BellTentVillage
Thank you for your feedback, we will continue to work on improving this our product. We have been working on a bag solution for the last 3 years that is practical yet cost effective. We have now accomplished this mission and our bags will be on our store this summer.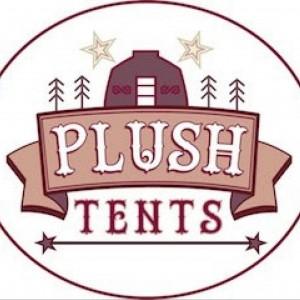 PT
Plush T.

United Kingdom
07/12/2021
Coir
Great service. Our go to company for coir matting. Good product and quick service.
Julie S.

United Kingdom
06/30/2021
Good quality matting
This 6m full moon coir mat is excellent in quality. It is a bit larger than the 6m bell tent, so in hindsight I should have gone for the 5m and had a gap around the edge. Lovely people who responded quickly and professionally to queries.
Customer Reviews
Mrs A.
I recommend this product
04/05/2022
Excellent customer service
I had an issue with the original item not arriving having been lost by DHL. A replacement was sent without delay
Claire P.

United Kingdom
I recommend this product
03/29/2022
Groundsheet review
Very helpful customer service
Rosie H.

United Kingdom
02/08/2022
Bell Tent Groundsheet
The order of the bell tent groundsheet and the quickness of the delivery was amazing considering they were still being made in readiness for the summer season. I'll not be using the item until the summer but my experience trying to buy for the summer last year was was most companies had sold out ! .
William M.

United Kingdom
09/15/2021
Great item
Item is perfect
Patsy G.

United Kingdom
09/14/2021
Bell tent groundsheet protection
Very pleased with this groundsheet perfect colour to match tent & kept the tent free from dirt
Customer Reviews
Lisa H.

Ireland
01/19/2022
Quick Delivery
I am very happy with my purchase. The quality is great and the delivery was really quick. Very pleasant and helpful business to deal with.
KEN. DREW

United Kingdom
02/11/2021
Funnel
Great just described fits great on stove chimney. Very happy thanks again
lee d.

United Kingdom
01/19/2021
flu
ok yes not a bad sevice
Yvonne D.

United Kingdom
01/17/2021
Great quality flashing kit
East to install, exactly right for fitting a log burner into our summer house. Highly recommend
Rachel M.

United Kingdom
08/19/2020
Awaiting my refund
I have returned this as it was a one size fits all model and for my small chimney I needed something more specific so I went to Belltent boutique and for a cheaper price and no postage costs brought their smaller size one.. there was also no packaging note within my parcel for belltent village which made returning the item feel a little ambiguous. I included a hand written returns slip and am awaiting my refund. Their delivery timing of my package was very prompt.
Customer Reviews
Matthew N.

United Kingdom
07/22/2020
Incorrect item
I ordered the item shown in the picture which is a 45 degree round flue flashing. The item what arrived was an oval flashing kit which is a lot larger than the picture shown and I will have to make a bigger hole in my tent which I'm not all that happy about
08/19/2020
BellTentVillage
Hey Matthew Sorry for the misunderstanding with the flue flashing kit, but it does state that this item is oval in the items description. :-).
Customer Reviews
Mark W.

United Kingdom
03/08/2022
Quality
Good quality, fits my camping stove. Had a minor issue with delivery charge but was swiftly dealt with . Would use this company again.
Leonardo T.

United Kingdom
02/09/2022
Great twin pipes
I bought this to install my wood burning stove and works great!
Brinley J.

United Kingdom
12/22/2021
The two stove elbows was ideal and fitted easy.
Customer Reviews
Helen

United Kingdom
01/24/2022
Flashing kit
Amazing service will certainly use again a recommend to friends and family
Helen

United Kingdom
01/07/2022
Sold
Absolutely fabulous company t deal with. So helpful and quick at responding
Kathy B.

United Kingdom
11/13/2020
Bell tent flue flash kit
Don't know yet .its a Christmas pressie
Customer Reviews
Stephen G.

Ireland
09/04/2021
Canopy poles
Great quality poles !!!!!!!!!!!
Kenny G.

United Kingdom
08/26/2021
Thank you
Had a small problem with damaged poles that were delivered with my awning. Replacement sent without hassle. Thank you.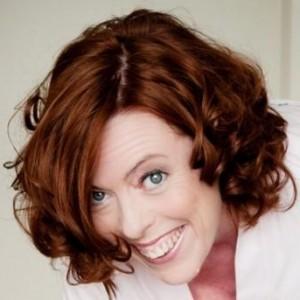 WS
Wendy S.

United Kingdom
03/26/2021
Great service - as always!
Needed some extra bits & pieces, some of which weren't on the website. As always, excellent customer service to help figure it out and speedy delivery - thank you :)
Customer Reviews
GRANT D.
I recommend this product
05/14/2022
High camping
Very good to assemble and a very nice product thanks
KEN. DREW

United Kingdom
02/23/2021
Heat mat
The mat looks great. Not used as yet. Still to install stove.