Customer Reviews
Jonathon M.

United Kingdom
08/02/2021
Good but prickly
It is excellent at protecting and insulating the floor of the bell tent. My only minor criticism is that it is a bit prickly under foot.
Sarah B.

United Kingdom
08/02/2021
Coir bell tent matting.
The matting is great and really alters the appearance of the interior of the tent...makes it more of a room..it is a good purchase nit was a little on the expensive side and I haven't told my husband how much it cost....
Louise M.

United Kingdom
07/19/2021
Slightly disappointed sadly...
I paid for express shipping but sadly did not receive my parcel in the stated timeframe despite the additional £25 charge. Most unhappy. But, far more importantly, I was absolutely expecting the matting to come in some type of storage bag. Not anything fancy, but still some type of bag, if only to make it easier to load in and out of one's vehicle and for storage purposes. At in excess of £250 to have nothing was a significant surprise. The matting itself is thick & seemingly well made but, that said, I was left feeling slightly disappointed & mildly disgruntled.. Such a shame.
01/12/2022
BellTentVillage
Thank you for your feedback, we will continue to work on improving this our product. We have been working on a bag solution for the last 3 years that is practical yet cost effective. We have now accomplished this mission and our bags will be on our store this summer.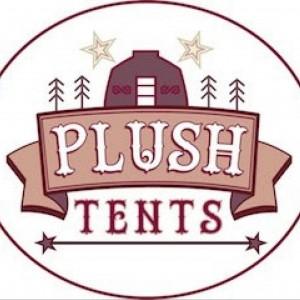 PT
Plush T.

United Kingdom
07/12/2021
Coir
Great service. Our go to company for coir matting. Good product and quick service.
Julie S.

United Kingdom
06/30/2021
Good quality matting
This 6m full moon coir mat is excellent in quality. It is a bit larger than the 6m bell tent, so in hindsight I should have gone for the 5m and had a gap around the edge. Lovely people who responded quickly and professionally to queries.
Customer Reviews
Samantha

United Kingdom
01/17/2022
Great, helpful and speedy
Very positive and I am delighted with the tent. Prompt delivery. Great technical information and advice. It would be lovely to have a named contact as I've noticed all comms have no sign off. Shame as you are professional, knowledgeable and I enjoyed the dialogue
Helen B.

United Kingdom
12/06/2021
Sons 18th Birthday Surprise Present
Wow what a hit ! Son and his friends planning dream nights away since the unveiling of sons surprise present. He's into modern folk music and plays guitar and we forfilled his dream with this purchase. He can now sit by the fire pit strumming with a quality tent accommodation. It was easy to put up. The canvass is brilliant quality and it will last for years. It's December and there's been heavy rain but you can see quality of waterproofing. The guy ropes and pegs are really substantial. We have heated this with a small electric stove and it's perfect environment. His friends loved it and he's already making the most fantastic memories !
Stuart C.

United Kingdom
Daniel S.

United Kingdom