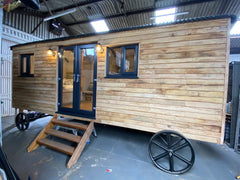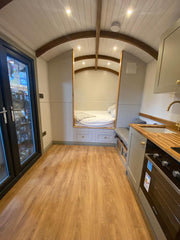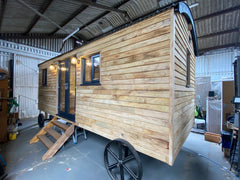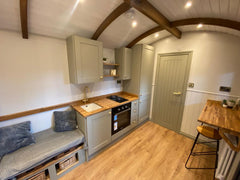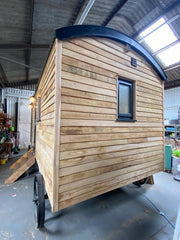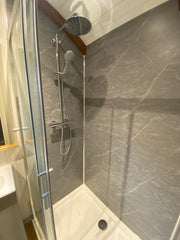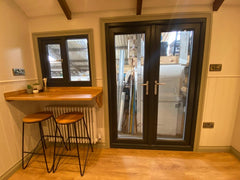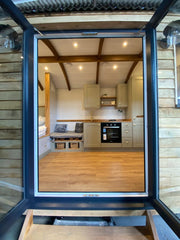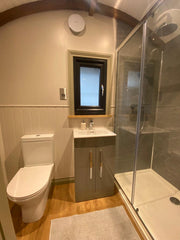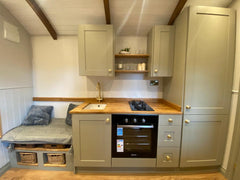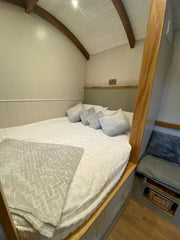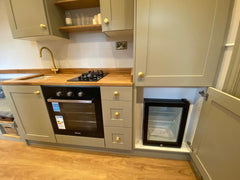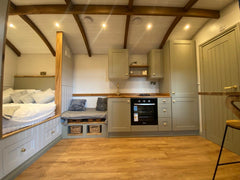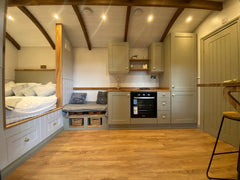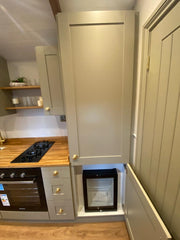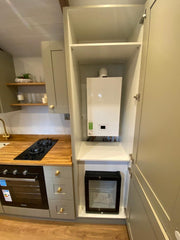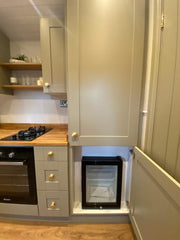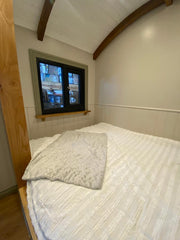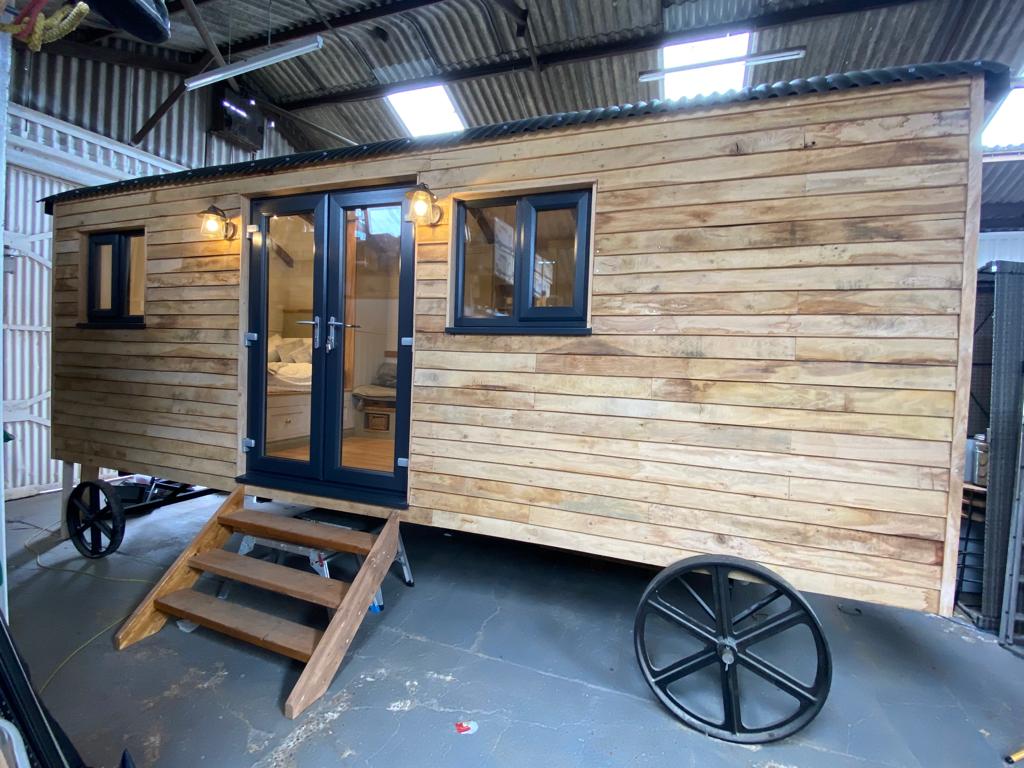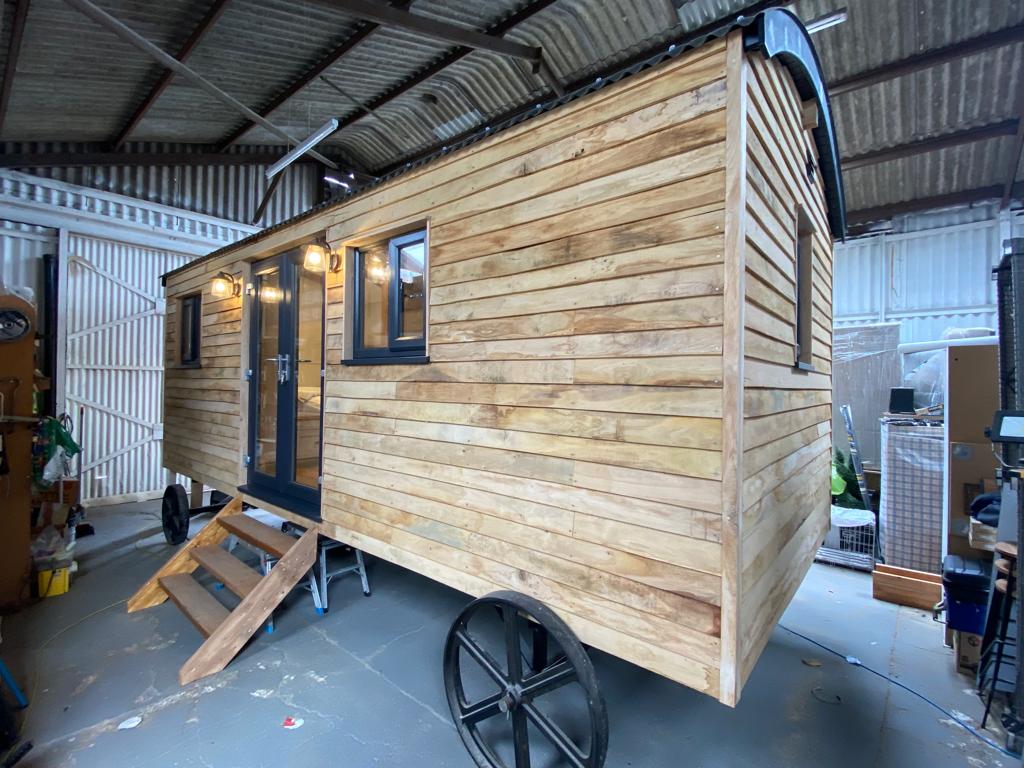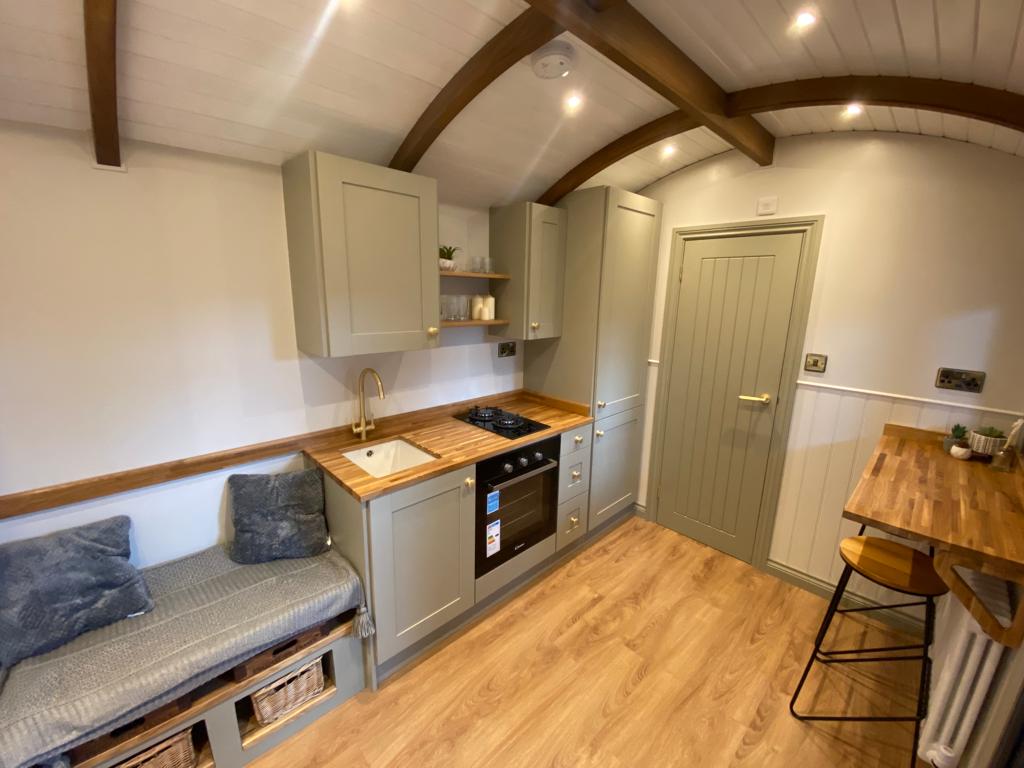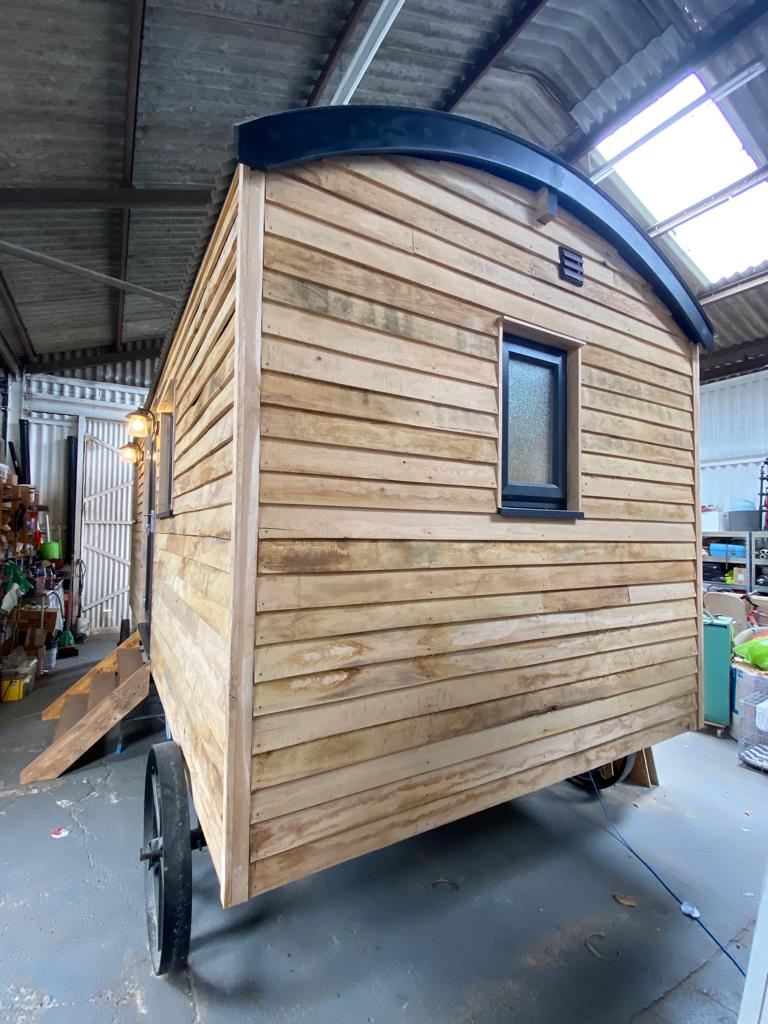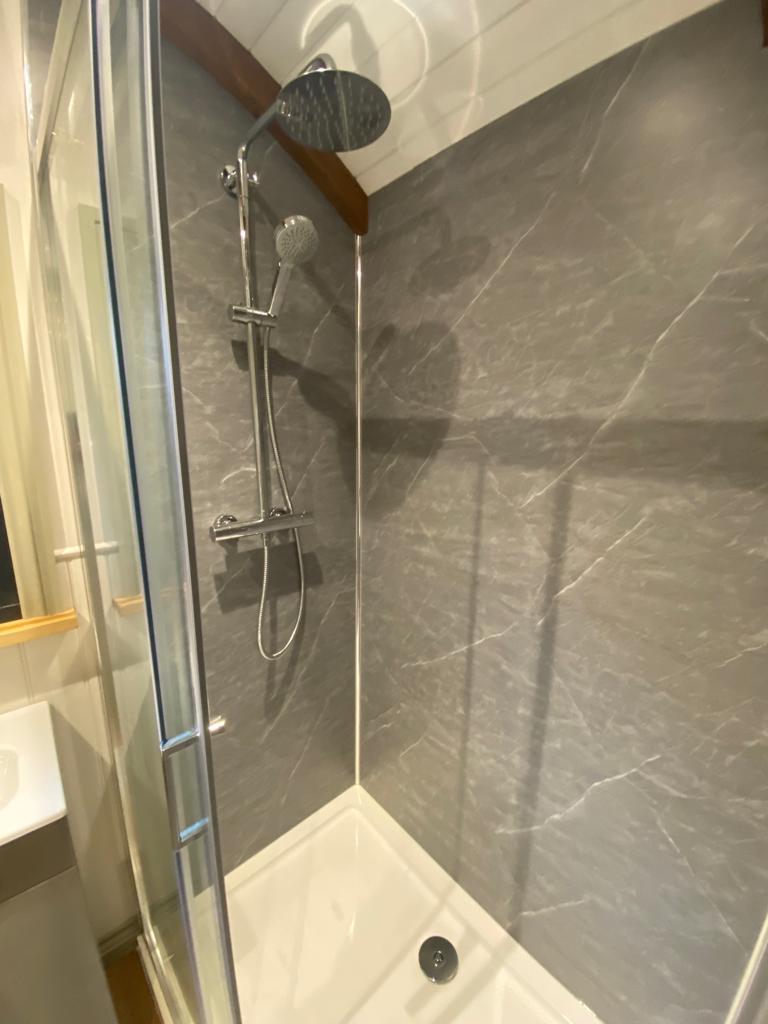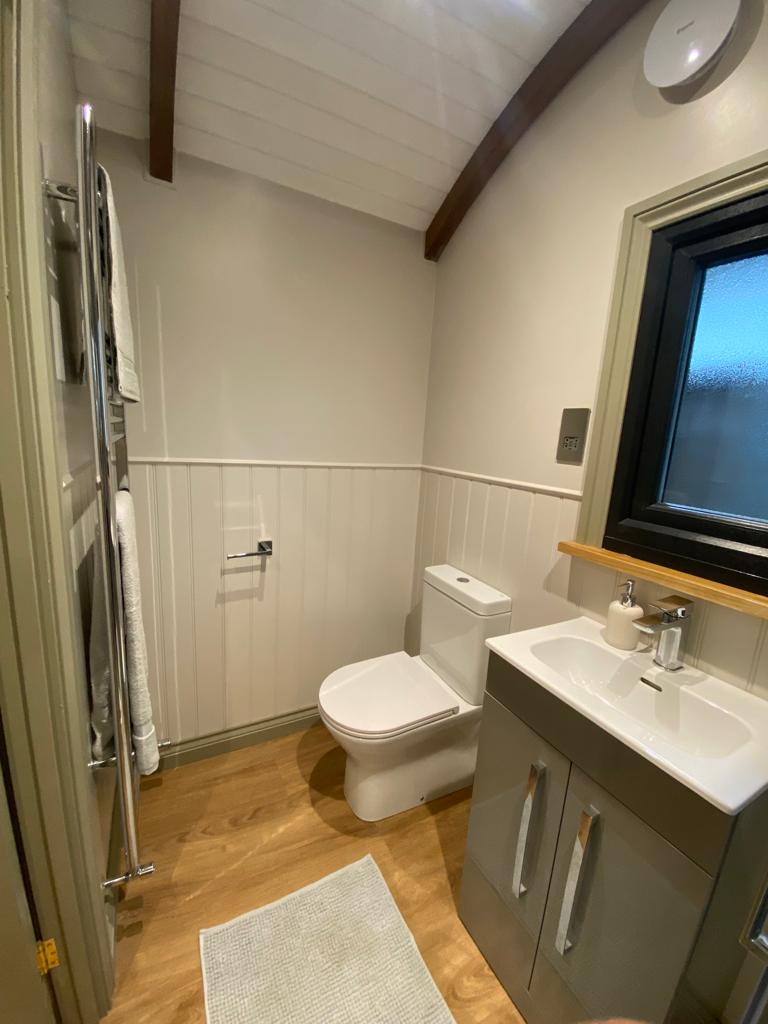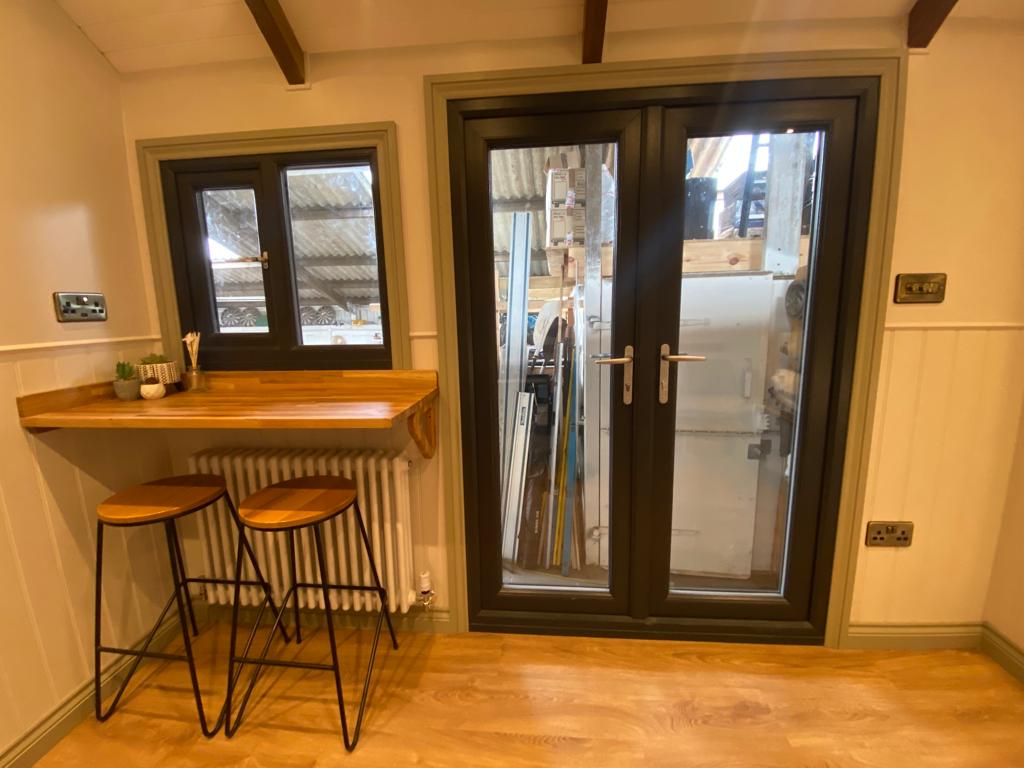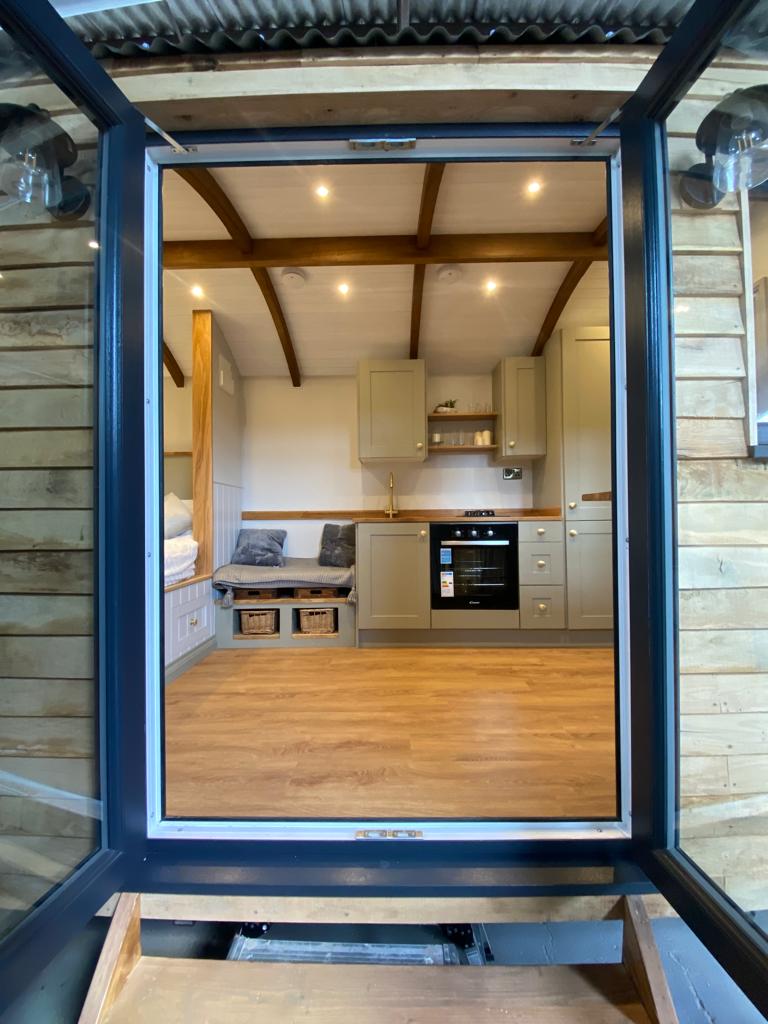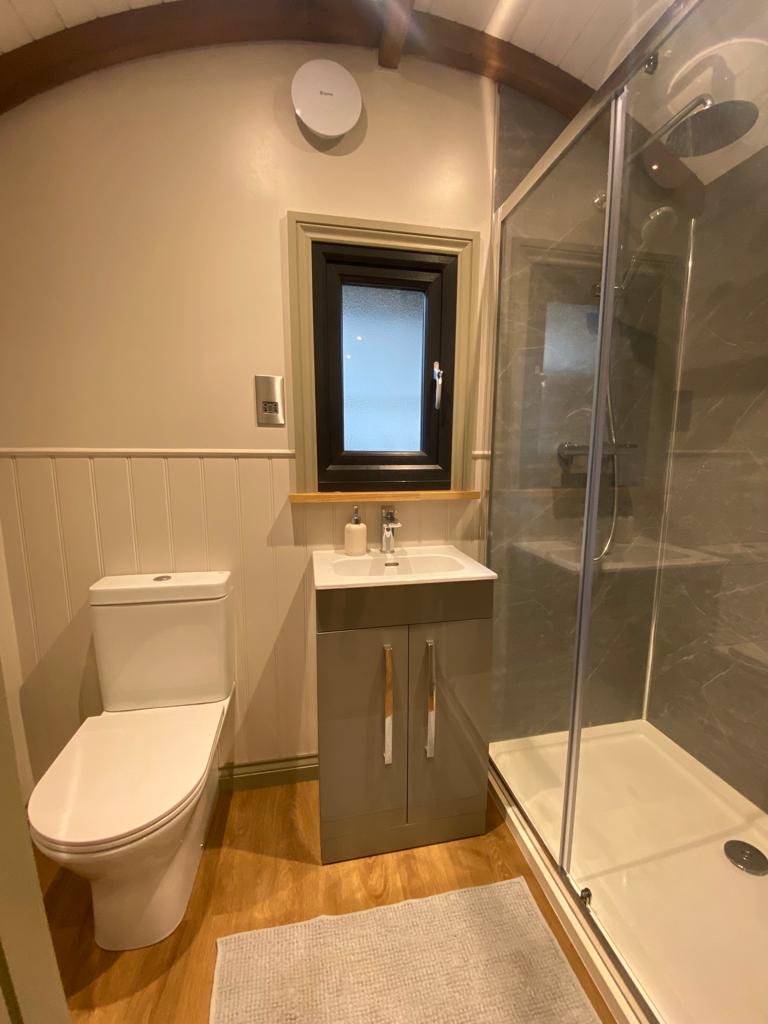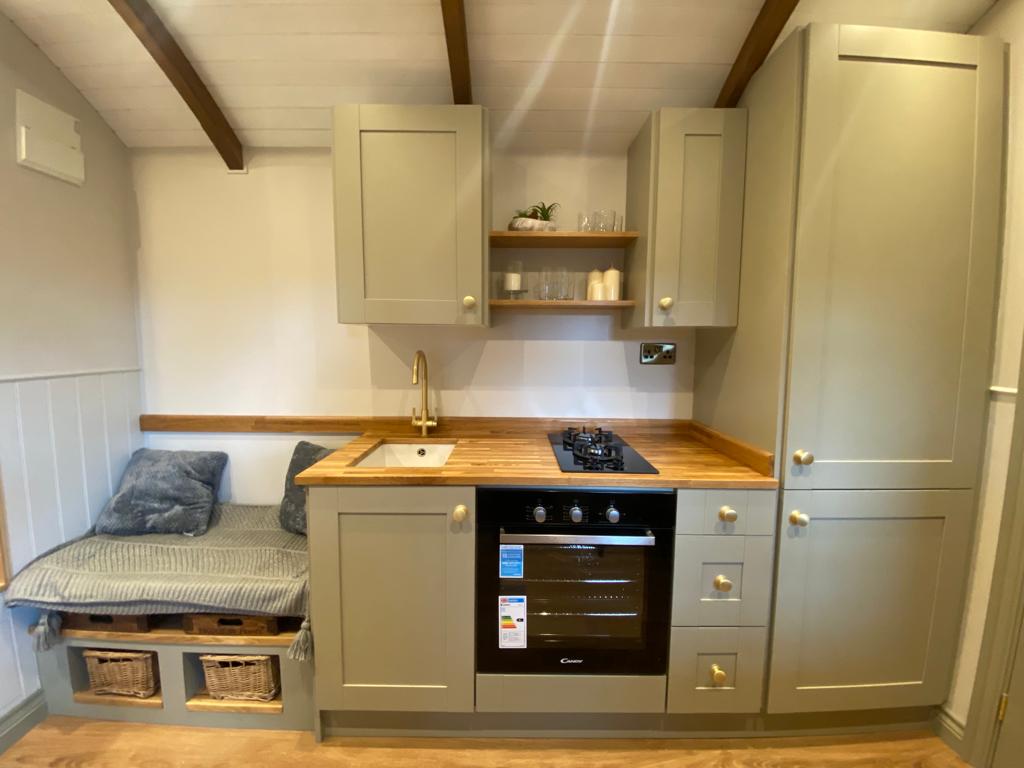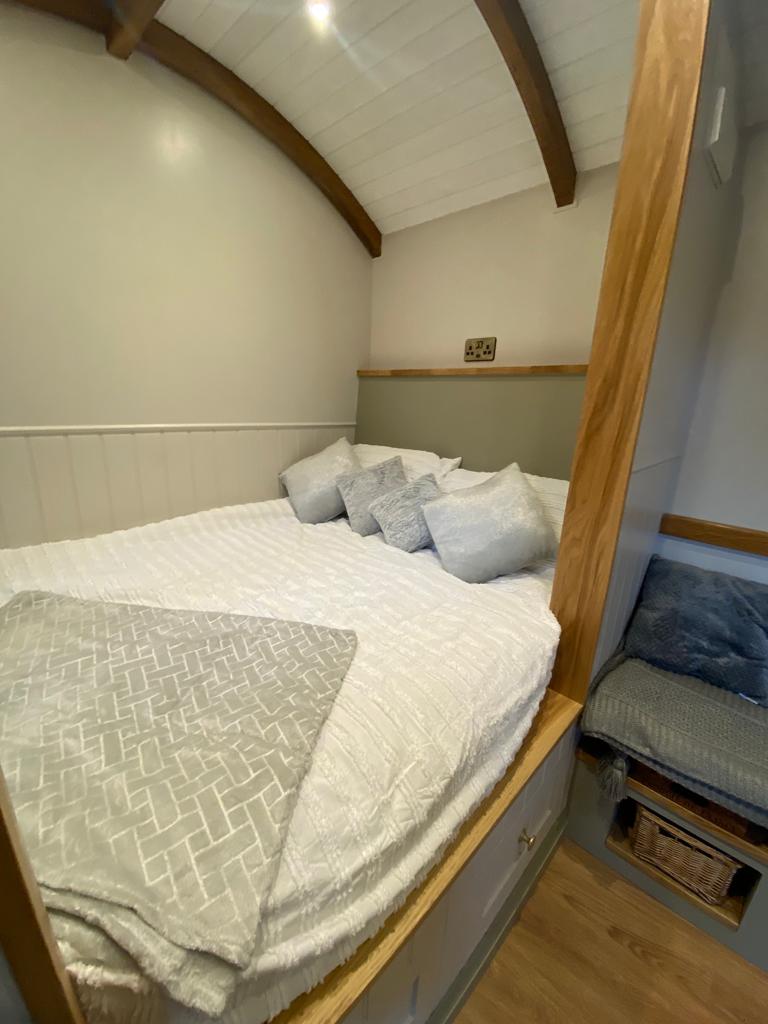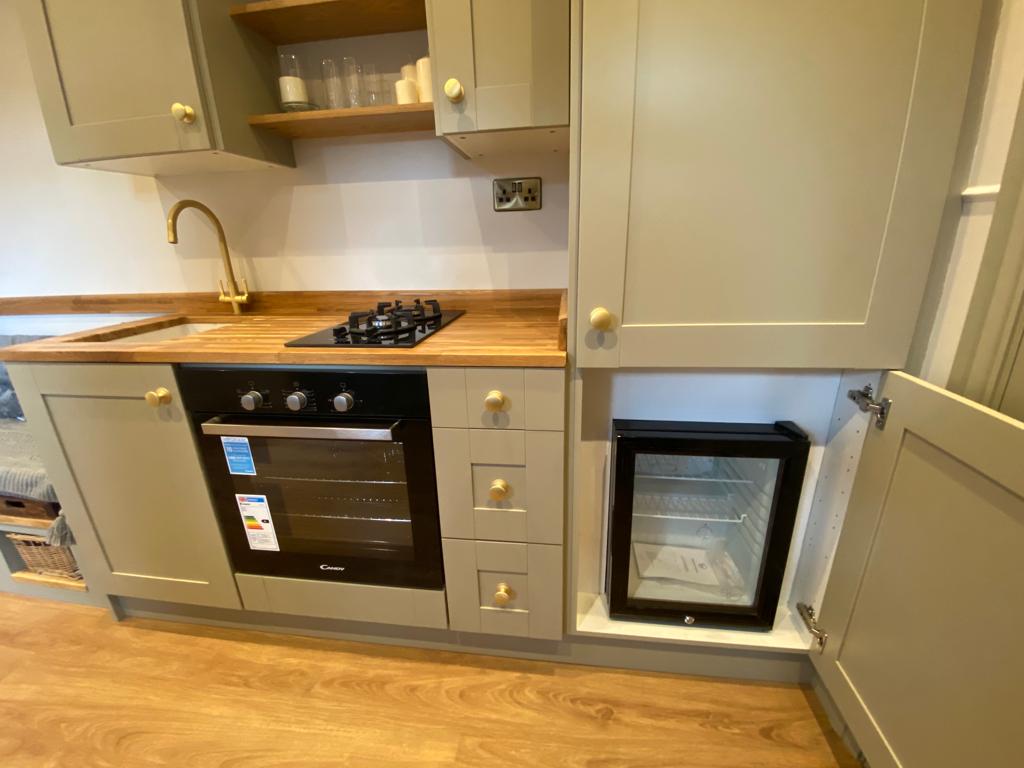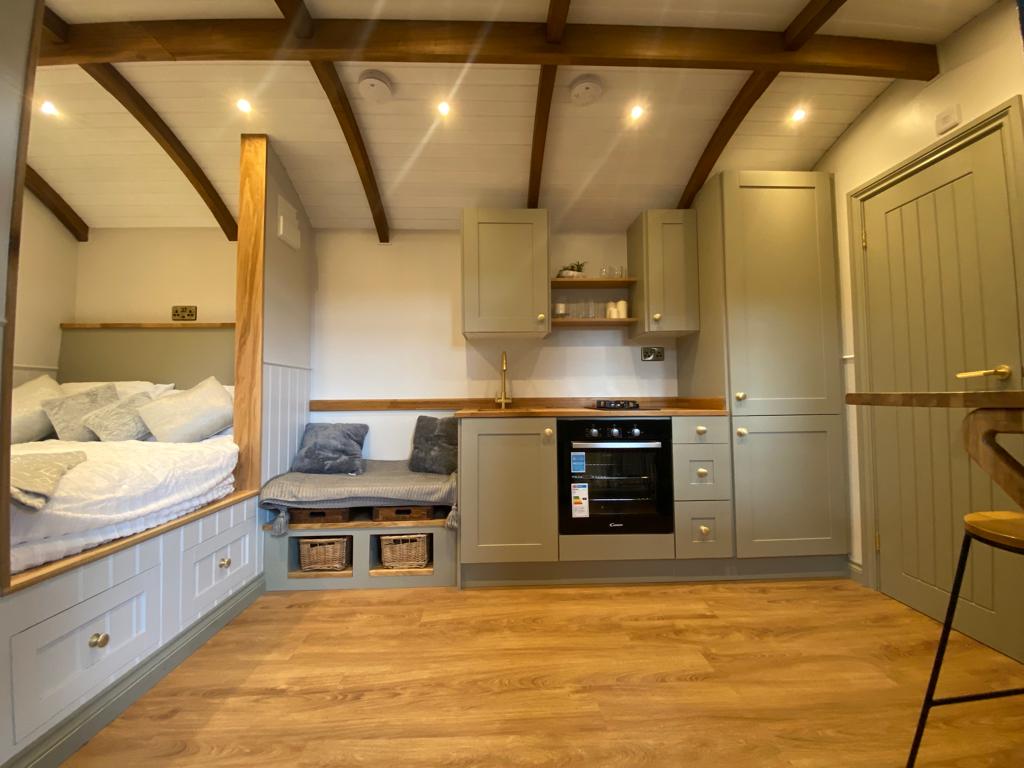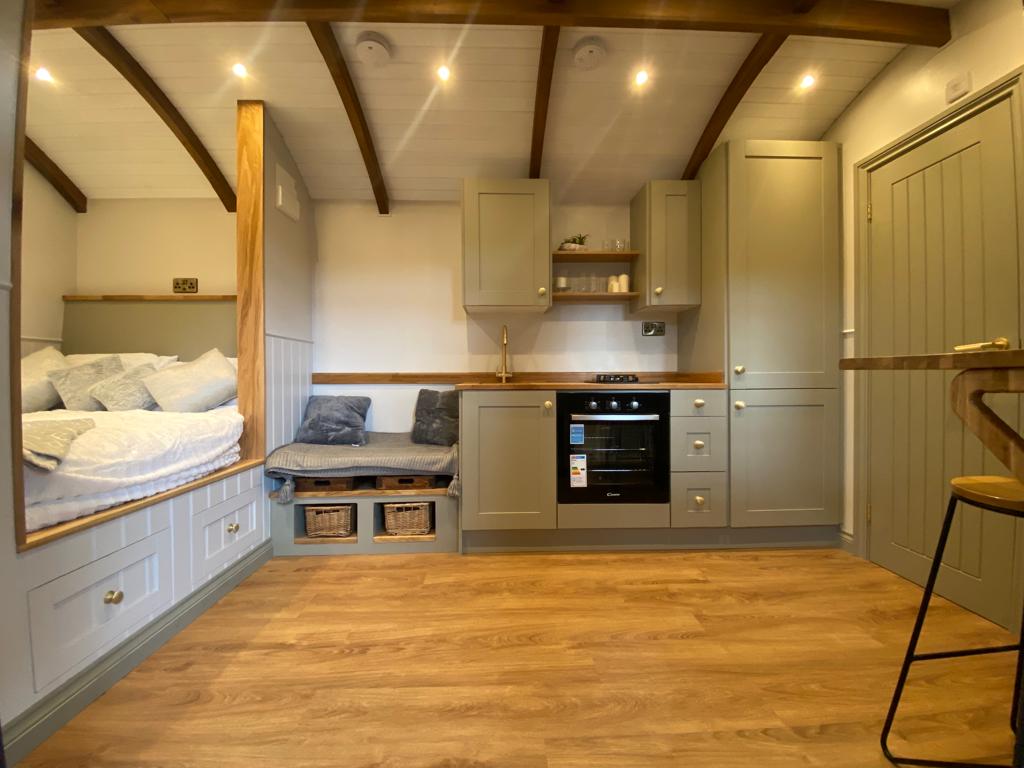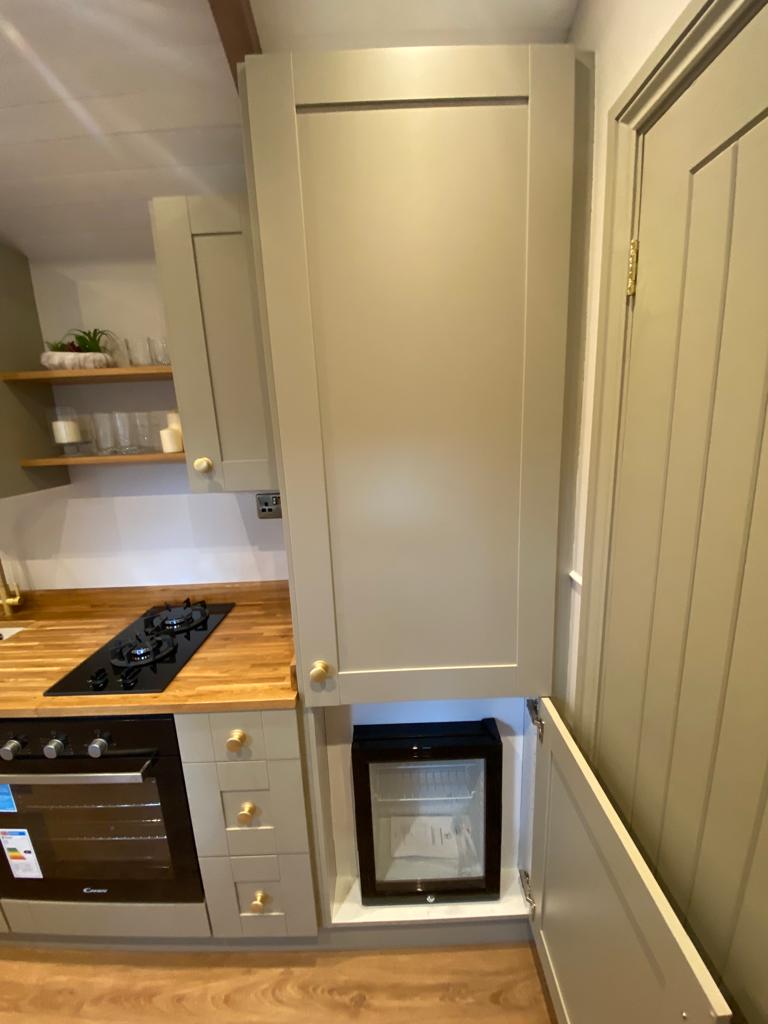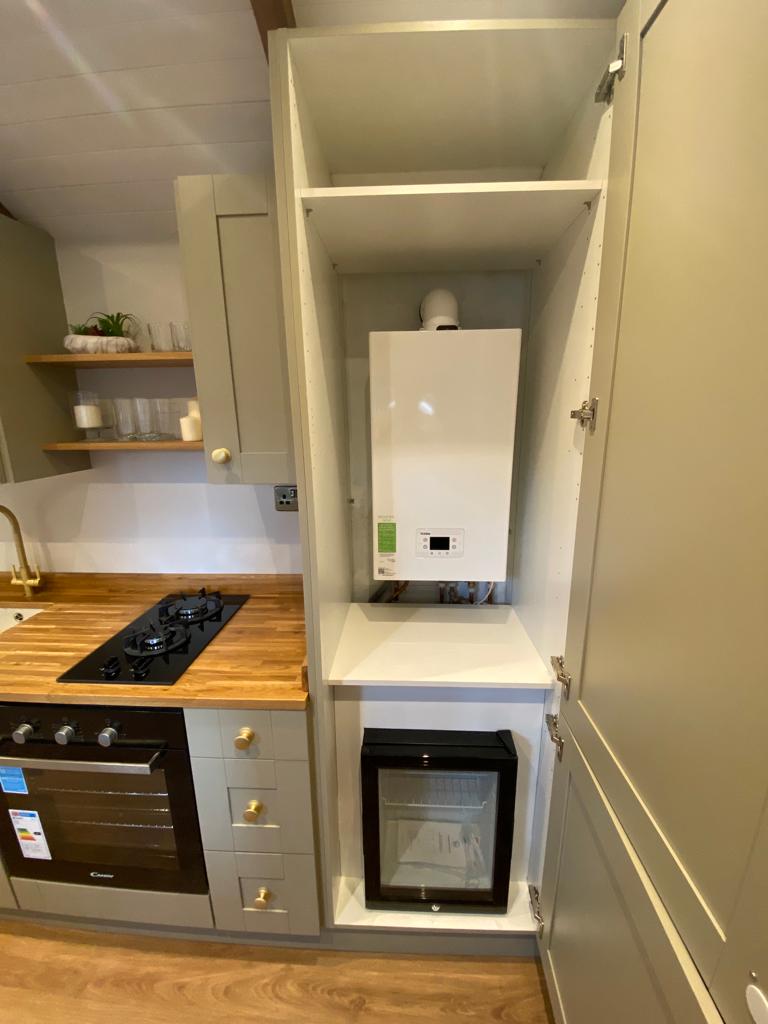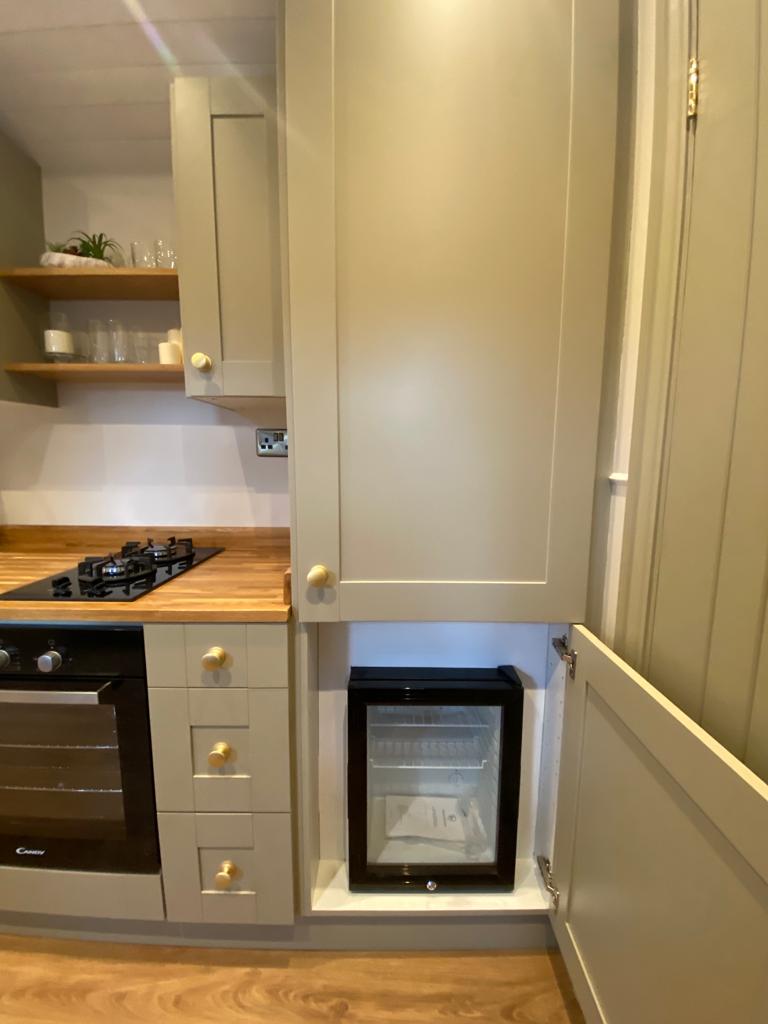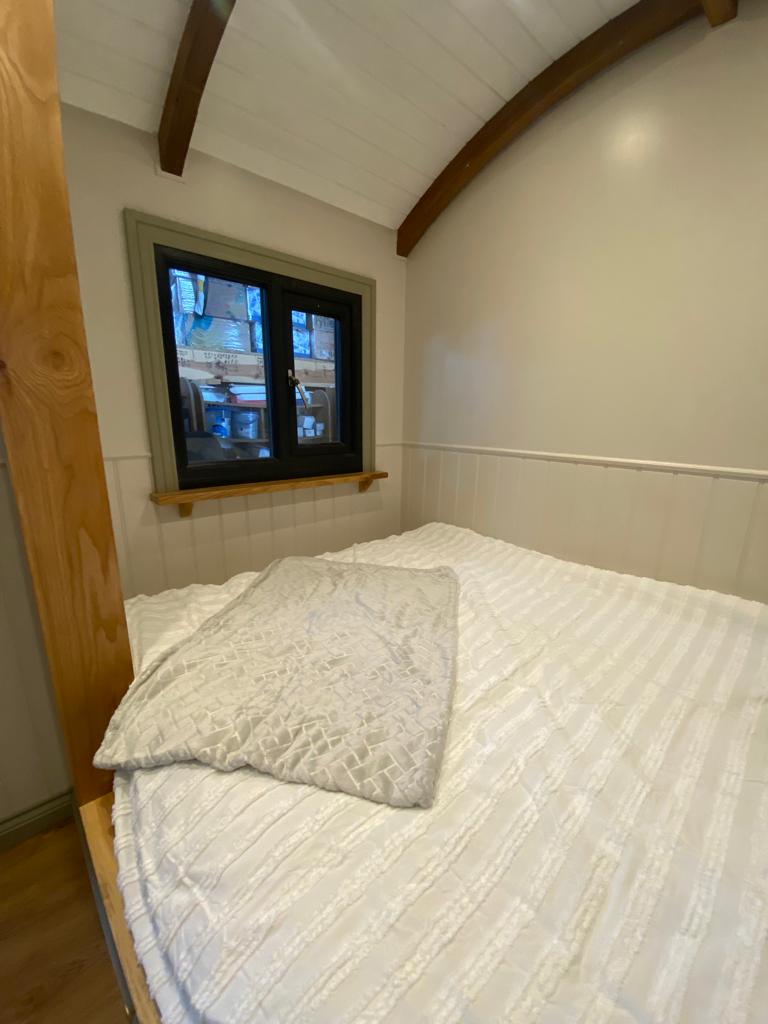 BTV Shepherd's Hut
$59,316.86
Out of stock
Introducing the Bell Tent Village Mobile Shepherd's Hut – Your Ultimate Campsite Investment
Are you a campsite owner seeking to elevate your guests' experience to new heights? Look no further than our meticulously crafted 20ft x 8ft Mobile Shepherd's Hut. Designed with both luxury and practicality in mind, this exceptional addition to your campground is sure to leave a lasting impression on your visitors.
Exquisite Craftsmanship:
The exterior boasts green oak cladding, a timeless choice that harmonizes perfectly with the natural beauty of your surroundings.
Inviting Interior:
Stepping inside, guests are greeted by an inviting atmosphere created by the grey PVC French doors and windows, allowing ample natural light to flood the space while offering serene views of your campsite.
Comfortable Living:
Equipped to accommodate two guests, this mobile Shepherd's Hut features a built-in double bed with under-storage, ensuring your guests have a peaceful night's sleep.
Gourmet Dining:
Campfire meals are a thing of the past with a gas oven and a 2-burner hob. Your guests can cook up their favorite meals in style, making their camping experience all the more memorable.
Year-Round Comfort:
No matter the season, full central heating with a combi boiler ensures your guests stay cozy and comfortable. A rainwater shower, double shower, and a large towel radiator make for a luxurious bathing experience.
Modern Amenities:
For added convenience, we've included an extractor fan, dimmable lighting, brushed brass switches and sockets with USB charging, and a small fridge.
Social Spaces:
The bench seat, breakfast bar with two stools, and a vanity unit with a mixer tap offer functional and comfortable areas for relaxation and socializing.
Private Facilities:
Your guests will appreciate the in-hut toilet, shaver socket, and wired smoke alarm and carbon monoxide detector for safety and peace of mind.
Outdoor Ambiance:
Enhance the charm of your campsite with an exterior 2-gang waterproof socket, perfect for fairy lighting or other outdoor accessories. Exterior lighting adds to the hut's allure.
Stylish Storage:
Sage cabinets with oak worktops and shelving provide ample storage space for all your guests' belongings.
Certified Quality:
Rest easy knowing that our Shepherd's Hut comes with a full electrical certificate and a gas-registered boiler for safety and compliance.
Rustic Elegance:
Admire the Oak ceiling beams that grace the interior, adding a touch of rustic elegance to this modern retreat.
Make your campsite stand out and provide your guests with a camping experience like no other. With Bell Tent Village's Mobile Shepherd's Hut, you're not just offering accommodation; you're offering an unforgettable adventure in comfort and style. Invest in luxury, invest in the future of your campsite. Order yours today and watch your bookings soar!