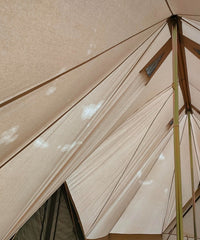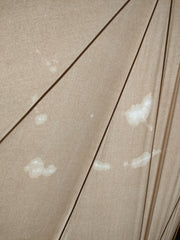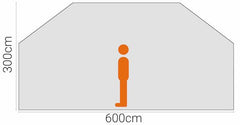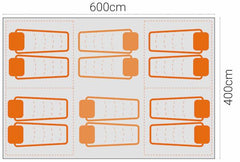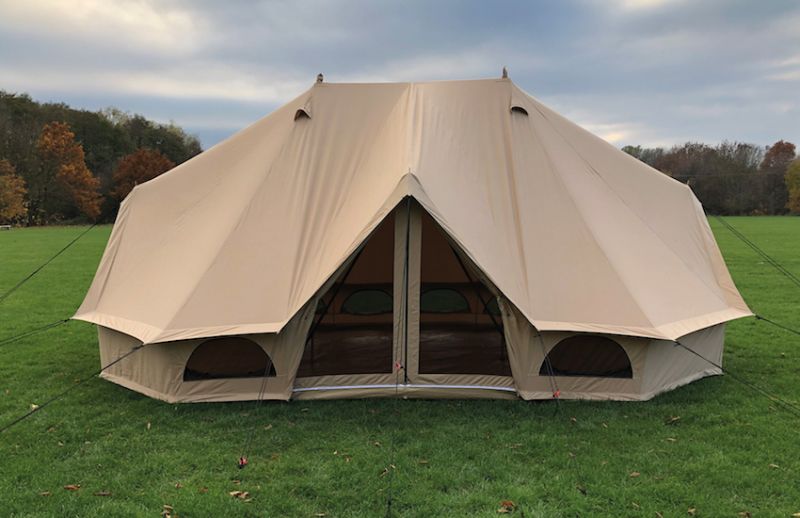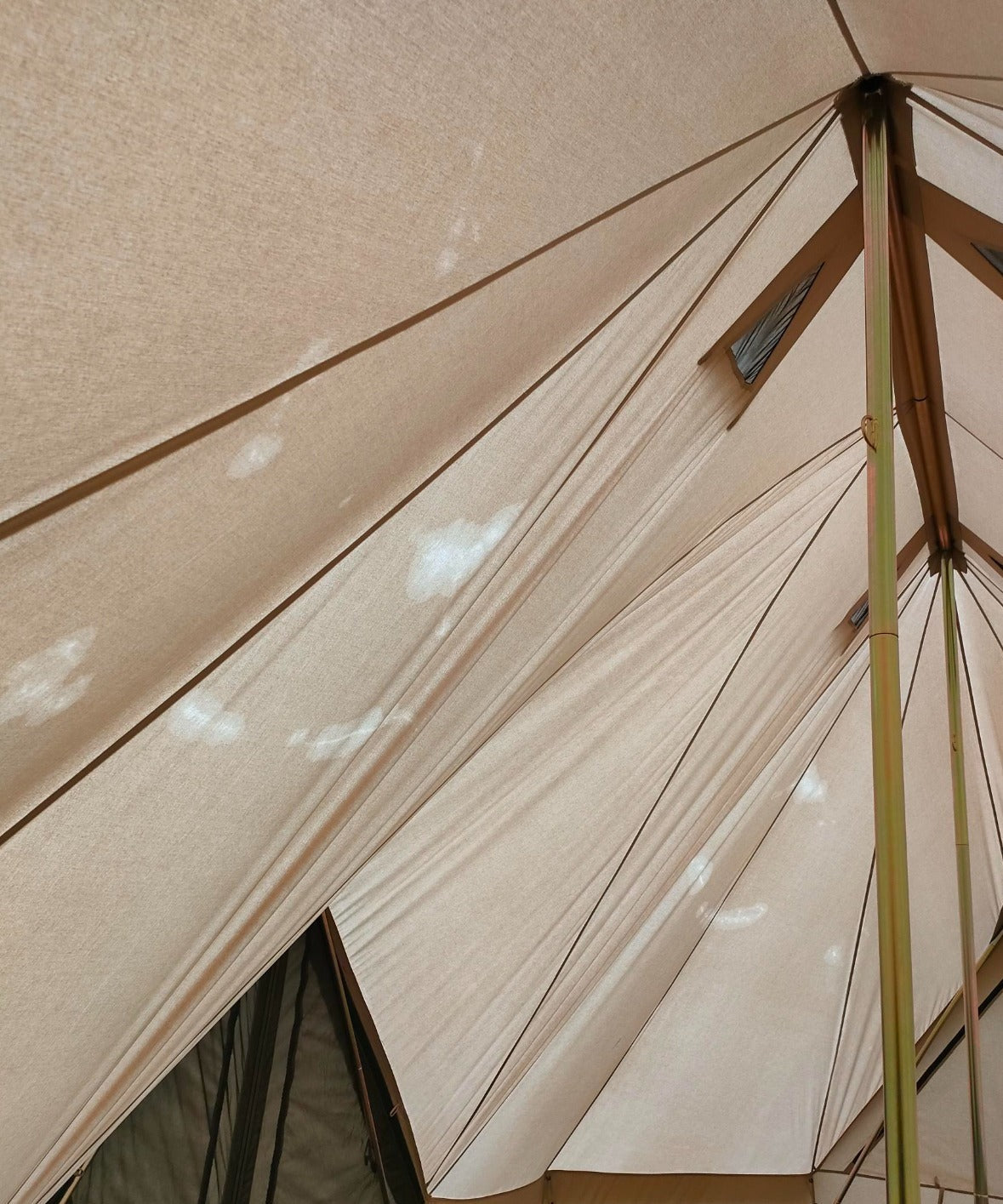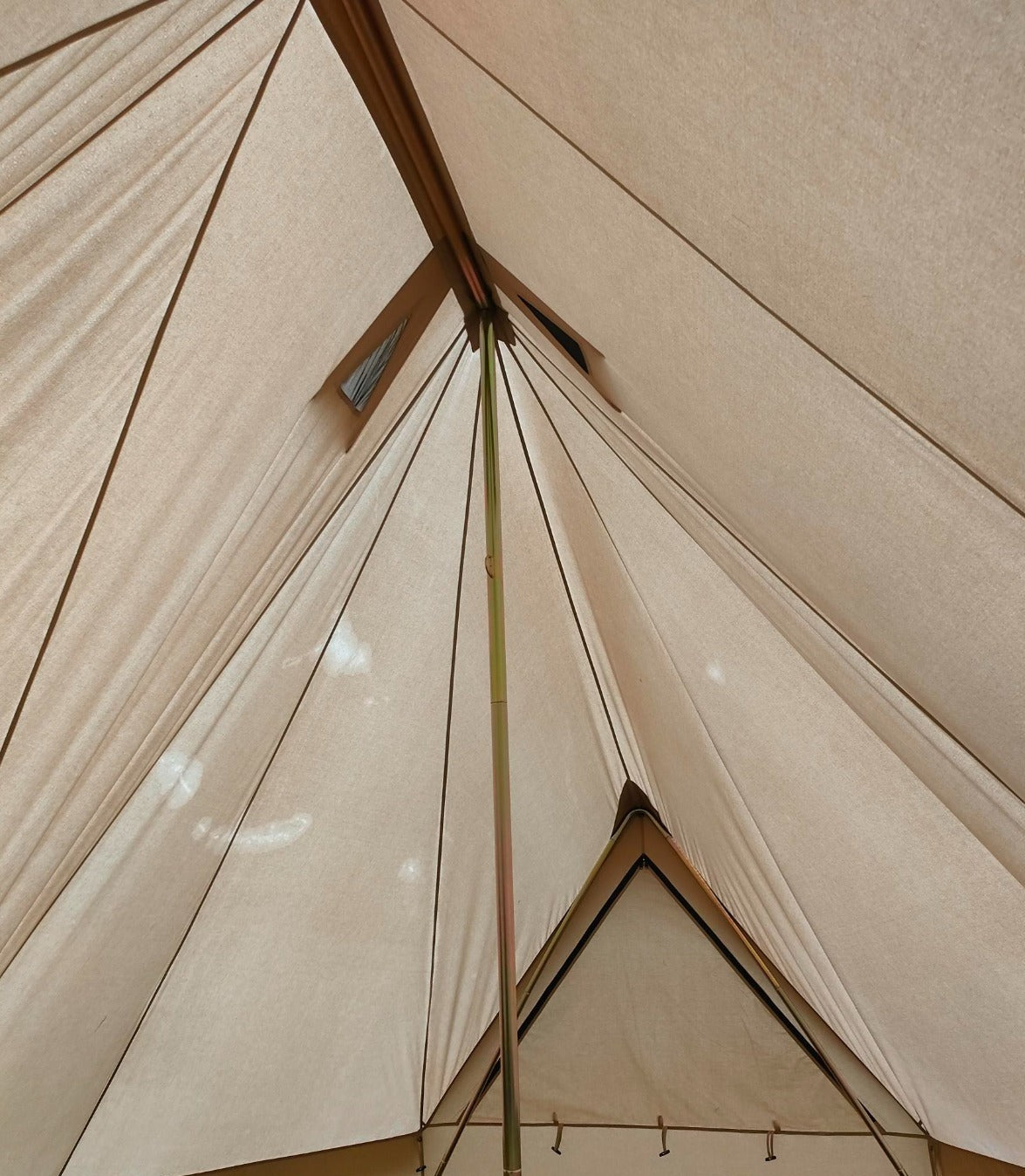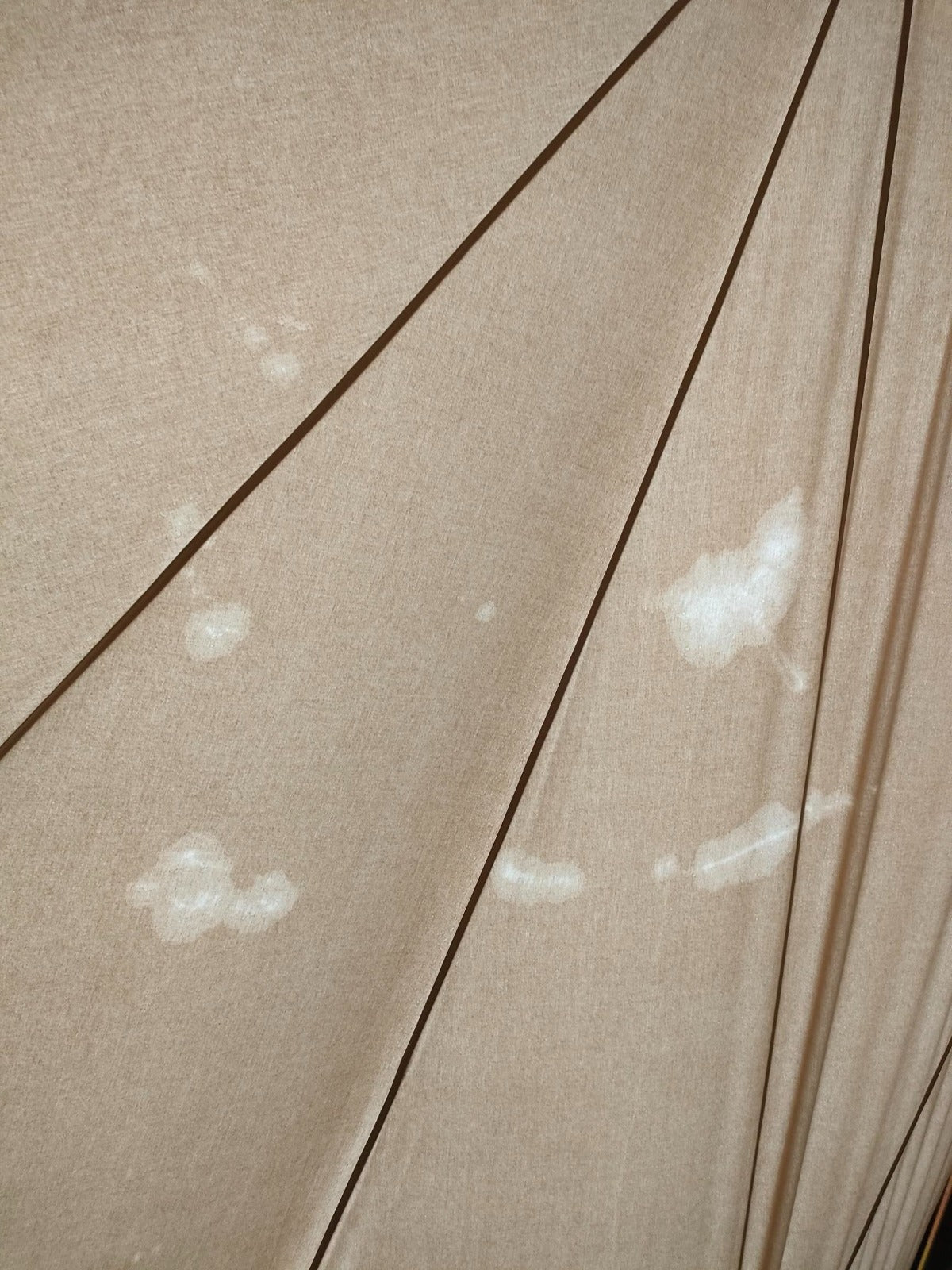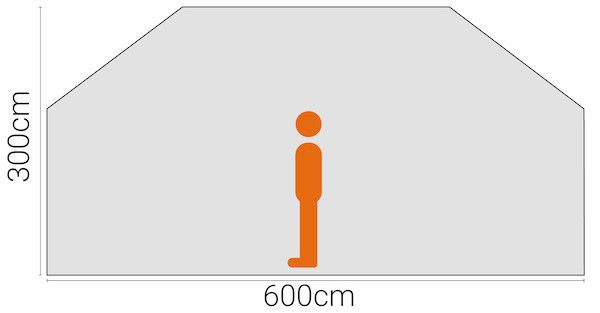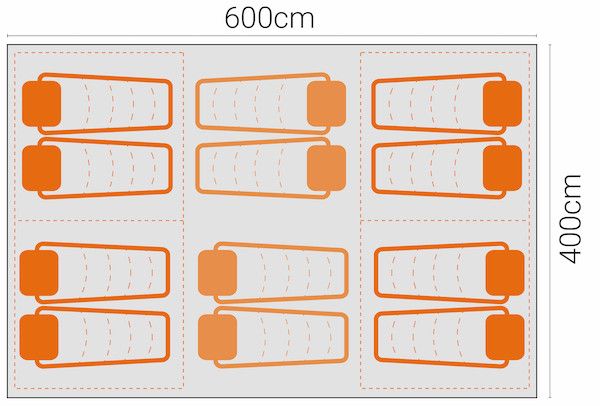 As New BTV 1 Emperor - Cotton Canvas Bell Tent - Grade A (No Issues Just Slight Discolouration)
$1,067.33
Out of stock
Introducing the BTV 1 Emperor Cotton Canvas Bell Tent – Your Gateway to Unforgettable Outdoor Adventures!
Key Features:
Premium Cotton Canvas:
Crafted from 285-300 GSM natural cotton canvas, this bell tent guarantees a cozy, warm, and tranquil atmosphere, making every moment in the great outdoors feel like home.
Two Doors:
Enjoy easy access and enhanced ventilation with two strategically placed doors.
Weatherproof:
Waterproofed, UV-resistant, and mold-resistant – our bell tent is built to withstand the harshest weather conditions, from rainy days in the UK to scorching summer days in sunny locales.
Premium Materials:
Featuring chunky wooden guy rope sliders, thick 8mm anti-rot guy ropes, and a rip-stop PVC 540GSM zipped-in ground sheet, this tent is designed for durability and longevity.
Roll-Up Sides:
Experience the freedom to customize your tent's ventilation and layout with roll-up sides.
Mosquito Mesh:
Black and white mosquito mesh on all windows and doors keeps those pesky bugs at bay while allowing for ample airflow.
Inner Attachments Ready:
Create a comfortable and organized living space with inner attachments for hanging accessories and gear.
Complete Package:
This bell tent comes complete with all the essentials – pegs, poles, ropes, and a convenient carry sack for easy transport and storage.
1-Year Warranty:
We stand by the quality of our product, offering a 1-year warranty for your peace of mind.
The BTV Emperor Cotton Canvas Bell Tent
Available in white or black mesh windows and doors, this tent is designed to elevate your outdoor experience. Whether you're planning a family camping trip, a festival adventure, or a romantic getaway, our bell tent provides the perfect setting.
Constructed with meticulous attention to detail, this bell tent is your ultimate shelter for relaxation and recreation. Its premium cotton canvas ensures a comfortable atmosphere, while its weather-resistant features guarantee year-round use.
Experience Camping Like Never Before!
Please be aware that the use of stoves and heating equipment is at your own risk. Our tent is not fire retardant. Explore the allure of our new luxury bell tents with blackout mesh doors and windows in thick 360GSM canvas. Discover a world of comfort and style with Bell Tent Village.
Frequently asked questions
1.Are the tents waterproof?

Yes, the BTV 1 Luxury Cotton Canvas Bell Tent is Waterproof, UV and Mould resistant.

2.What does the tent come with?

The tent comes in a handy carry bag including all the ropes, pegs, and poles needed for setup.

3.Is the ground sheet built in?

Yes, the ground sheet is built into BTV 1 Premium Luxury Cotton Canvas Bell Tent With Stove Hole. Each tent comes with a Rip Stop PVC 540GSM Zipped in ground sheet.

4.How much does the tent weigh?

3m

with its accessories weigh approximately 24kg.

4m

with its accessories weigh approximately 28kg.

5m with its accessories weigh approximately 33kg.

5.What colour does the tent come in?

The BTV 1 Premium Luxury Cotton Canvas Bell Tent With Stove Hole comes in a beige sandstone colour.

6.Does this tent have a stove hole?

No, this model is not fire retardant, therefore we have not included a stove hole.

7.Can I roll up the sides of this tent?

Of course, our tents are built to enable the sides to roll up by simply unzipping the groundsheet.
Best uses for the BTV 3 premium luxury cotton canvas bell tent with stove hole
Get the best out of your bell tent
Glamping parks
This tent is best used in a park that has a permanent type set-up.
Back garden fun
Large & tall enough to create a luxurious, happy setting.
Festivals
Elevate your festival experience with this bell tent.
Everyday glampers
If you prioritse comfort & space - the BTV 3 Premium Luxury Cotton Canvas Bell Tent With Stove Holeis the ideal choice.
Key features
Just walk on in
No more ducking and diving and certainly no sore backs. The BTV-1 allows easy access thanks to a cleverly designed door. Moving items in and out of the tent is now easier than ever. The high doors also allow for unspoiled views of the outdoors when inside.
Luxurious & spacious Feel
Nobody wants to feel cramped! That's why our BTV 1 Bell Tent is available in 4 sizes. Simply choose your desired size from the drop down menu in cart.
Stands firm
Ships direct to you in 1/2 conveniently compact boxes. Once opened and set up, it's clear this is no ordinary Bell Tent! Thick 280- 285GSM 100% cotton canvas body and accompanied by ultra- heavy-duty fittings, you'll find that this structure is built to last!